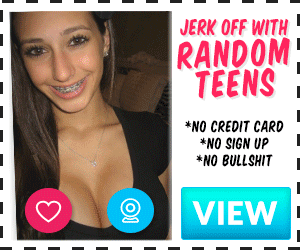 Hmm.. I am a bit fascinated about breasts, tell me who wouldn't be!! It's mainly the mature ones, which hang like big mangoes that take my fancy. Whenever I suck a mango, my brain wanders and thinks how nice it would be sucking a woman's boobs.
This fascination made me masturbate a lot thinking about aunties in the neighborhood. Whenever an aunty visits my home, I try hard not to stare at their boobies. So, let's jump into the story.
At around 5 pm, I got a call from my grandmother saying that she is traveling to our hometown due to some work.
She said my aunt (father's brother's wife) was not feeling well and asked if I could come over to help her with the household chores. I thought for some time and nodded my head as I was anyway preparing for my CA final exams at home.
Uncle (aunty's husband) is typically the orthodox type and won't get much involved with housework.
So I packed my bag and drove for an hour to reach my aunt's house.
On reaching the destination, my aunt was very happy and for the first time, she hugged me. Her huge hanging boobs (36D) touch my chest softly.
I was a bit shocked as in general we don't do hugs and pecks in our family. I slowly peeked into the house over her shoulder to see that uncle, luckily is not in the vicinity.
Huhh.. I was a bit relieved. The age gap between my uncle and aunty was 15 years and they always complained about compatibility. She took the bag from me and showed me my room. I asked her how is she now? She said she has body pains and a mild fever.
Then I enquired about uncle, and she said that he had gone out to play cards with his friends and will be back for dinner.
I freshened up and went straight into the kitchen to help with dinner. There was aloo fry ready, so I said that I will make omelets. In the meantime, the doorbell rang and it was uncle who was back.
I greeted him and we had a crisp talk. Then I went into the kitchen. Uncle teased me saying, "Are you a girl to be in the kitchen?" I ignored his words and made some omelets.
My aunty was happy for my help and said, "The girl who marries you will be very lucky."
My aunty rubbed my hair and patted my cheeks. She was 5 years elder than me and was in her 30s. Her touch made my naughty thoughts wander.
I soon came back to my senses and we all had dinner. We then had some small talk about things in general. Aunty and uncle went to bed at 10 pm and I went to my room.
I generally sleep late at night at it is usually 12 by the time, I hit the bed. I opened my laptop to watch a movie – an erotic one. It made me a little horny. After 1 hour of the movie, I paused it and got up to go to the toilet.
Then I heard some sounds from the dining room. I closed my laptop and went outside and found that my aunty was searching for something. When I asked her what she was looking for, she said, she was looking for her tablets as she had caught a cold and was not able to sleep.
My aunty then found the tablets and I said, "I will warm some milk with black pepper." My aunty took the tablet and also drank the milk. As she was not feeling sleepy, we went to my room. We sat on the bed facing each other. We spoke about my studies, etc.
After some time, I asked about her compatibility with my uncle. She initially didn't answer but I insisted saying, "This will be a secret between us."
My aunty slowly started revealing details about how sad she was with the marriage. Being young, she liked to go to the movies, shopping, and restaurants but uncle was not interested in all these things. He only likes to play cards with his friends and have fun at home when he wants to.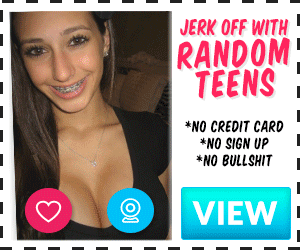 I grasped the double meaning here, (fun means sex, but aunty can't utter the word 'sex', so cleverly replaced it with fun).
She also revealed many other details of how he puts so many restrictions on her and then she started to cry. I didn't know what to do but I hugged her to console her.
My aunty lay down on my lap but didn't stop complaining about my uncle. I continued to console her but her soft melons on my legs were driving me crazy. I tried to control as much as I can to reduce the bulge in my shorts.
My aunty slowly went to sleep on my lap.
My aunty was wearing a nighty. My sight stopped at her ass. Man!! what a nice big, round ass she had.
I closed my eyes to start my imagination. I wanted to fuck my aunty's big ass in the doggy style. Her round balls were moving back and forth, wanting to spank them in between.
I wanted to tear her apart and fuck her like crazy. These thoughts made me horny and my little one started to bulge. I moved a little to the side to press my bulge against my aunt's cheek. I was wearing thin summer shorts, so I could feel her cheek with my dick.
Her nighty has a deep neck and I could see the cleavage of her big boobs, which were lying on my legs with nighty in between. I started dry-humping her cheek for some time.
Now my dick was 80% erect. But my eyes can't move away from her boobs.
I lay down on my back and held my aunty in her armpits. If she woke up, I thought I'll say that I was moving her away without disturbing her.
From her armpits, I touched her softies and that's the first time I was feeling a boob consciously with my fingers. It was so fucking soft.
We, humans, are never satisfied. I want to touch her nipples now.
I tried to touch the nipple from above the nighty but couldn't feel much. So, I started pulling her a little up so that her boobs will be on top of my dick.
I again started dry humping slowly on her boobs. Man!! what a feeling it was. My dick was 90% erect. But I wanted more. I pulled my dick out and started slowly hitting them on the boobs which were falling out of my aunty's nighty.
I couldn't resist anymore, and slowly unzipped my aunty's nighty. Luckily, she was not wearing a bra which made my task easy. I touched the black dark nipples with my fingers. I want to pinch them hard but it will wake up my aunty.
I held back. I started touching my dick to her nipples and boobs. Fuck yeah, my dick was 100% erect. I was giving a boob-job to my aunty. I saw her pretty face which is round and dusky. I wanted to kiss her at that moment and make love to her, but couldn't dare.
I increased rubbing my dick on her nipples and boobs. I did the boob-job and nipple fucking and released a huge load. I rested my head back feeling the moment.
I slowly moved my aunty away, zipped her, and went to the washroom to clean myself and change my shorts. I came back to see my beautiful aunty lying on the bed sleeping as if asking me to fuck her in the ass now. My little one started poking her again. We, humans, are never satisfied.
Let me know if you want a continuation of this. This is my first story, so please provide me feedback [email protected]

Thank you and have fun (I mean, 'sex').