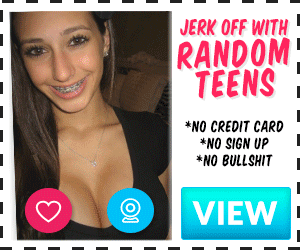 I wake up to a fairly gloomy morning seeing as it's still snowy and grey outside. My favorite kind of weather in all honesty. It's around 8am, I get up and head to the bathroom. As I get there and open the door, I'm greeted to my sister already brushing her teeth. "Morning," I greet. "Morning." "Are mom and dad awake?" "I don't think so. I went downstairs and saw no one, so I figured no one was up yet." I grab my toothbrush and start brushing my teeth. Then a very horny thought take over my mind. I glance over at my sister. She's wearing a long shirt and some panties again. My thoughts start to take action. While brushing my teeth, I use my free hand to smack and grab her ass. She lets out a moan. I'm squeezing and player with her ass while we're brushing our teeth. I can tell my sister really wants to do it. I'm glad the teasing is working. I finish brushing my teeth but instead of leaving I get behind her and slide my hands under shirt and start grabbing her tits. She starts letting out a series of soft moans as I fondle with her tits. It's my turn to get back for the teasing. She finishes brushing her teeth but I still continue playing with her tits. I all of a sudden stop and leave the bathroom, just to add to the teasing. I get to the kitchen and decide to prepare breakfast. The day just continues on.
A bit around 2 my mom yells out. "Hey, your dad and I are gonna go grocery shopping. Anything you guys need?" "Um not really" I replied. "Yeah same" my sister replies. "Alright we'll be back around 3 or so" my mom adds. We both reply with approval and see our parents drive off. As soon as we see our parents drive far out enough, we both look at each other with lust. She instantly dives into me and begins making out. "Oh my god, what you did this morning really made me crazy" she says. "A little payback for yesterday" I reply. "Fair enough, but for right now you have to make up for it." She says. We continue making out, while I fondle with her tits. God are they so perfect. I switch from tits to ass, as I pull down her sweat pants and begin grabbing the amazing ass I've been fucking for a while. We go on for a bit until I lift her up and lay her on the couch on her back. 
I take her sweatpants off and do the same with her panties. She begins to rub her pussy but I begin to take care of that. I start using my fingers to play with her pussy. I can hear her moan with every little tease. Eventually I decide to slide my fingers in and she lets out a nice moan. I start to finger her as fast as I can, making sure that she'll cum. Midway through fingering her I decide to change it up and I get my face closer to her pussy as I start eating her out. She begins to moan more. Assuming she didn't expect me to do this. I feel her hand push my head down as she moans out, "Oh fuck, just like that." I continue eating her out until I switch back to fingering since I can tell she's about to cum. I finger her with all I've got until eventually she breaks. I feel her juices run down my hand as she tries to catch her breath. 
With her pussy all wet, I pull out my already hard dick and get to work. I tease her by rubbing her pussy with my dick. "Please just stick it in already. I've been craving it since this morning." I do as asked and stick it all in. I hear her moan loudly as we begin to fuck in missionary. I start fucking with a fast pace as I've also been wanting to do it. With every moan that comes out of her I fuck even harder. All of a sudden I feel her pussy tighten and notice she starts shaking. She has came again. "Holy fuck, please don't stop, it's so good." She moans out. I begin to fuck even faster with those encouraging words. With every pump I can feel myself getting even closer to a climax. "Oh fuck. It feels so good. Yes fuck your sister like that." She reaches over to kiss me. I follow through. We make out for a bit till I grab her hips and slam dick even harder. "Oh fuck, I'm about to cum." I moan out. "Inside me please. Fuck. Cum inside me." And with that I slam my dick as hard as I can. My sister moans loudly as I finally reach my climax and bust a load inside her. "Holy fuck, we really do fuck like animals." My sister comments. "God, you feel so good." I say. "Anything for my brother" she responds as she smiles.
We both get cleaned up and put on a show to watch as if we were doing that the whole time our parents were gone. Our parents come back and the day continues rolling on as normal. A few teases hear and there, but once it was time to "sleep", I headed for my sister's room for another good night's ending.