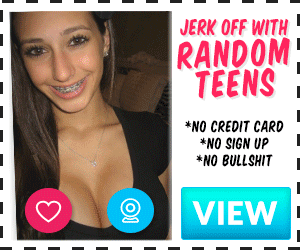 As some of you know my wife's been sexually active with my son for a couple weeks now.
I've watched and participated with them, I've seen my wife suck his cock ride him on the couch and I've even seen my son go down on his mother.
However two nights ago was the hottest encounter so far, after a long day of work and running around town I finally got home just after dinner, ate something quick and joined my wife in our bedroom.
after catching up with my wife( Nicole ) about what she had been up to that day I had excused myself and made my way to our attached bathroom for a shower.
While drying off I could hear my wife's little moans coming from our bedroom, judging from her cute little moans I could tell my son Sam was between her legs going down on his mother.
Opening the door I was struck with the sight of my wife laying on her back completely naked legs spread with my naked son down between his mothers legs.
By this point I was extremely hard, walking up to the edge of the bed I grabbed Nicole and pulled her so that her head was hanging over the edge of the bed, took my cock and offered it to her mouth.
She took my cock whole and began to suck my cock like a queen, Sam got up from his stomach and positioned himself between his mothers legs and slowly guided into his mother.
She struggled sucking my cock as Sam picked up the pace as I encouraged him to fuck Nicole harder.
I didn't take Sam long to cum deep inside his mother and once he pulled out I pulled my cock from her mouth and jerked my cock till I came all over her massive tits standing there looking at my mess of a wife was a beautiful sight to see.