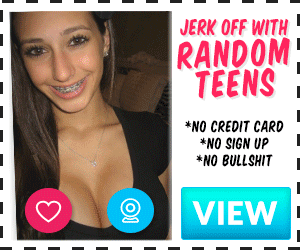 Sanjay worked for a big real estate development firm as a project engineer and Varsha was a freelance interior designer. Varsha mostly worked from home except for visits. They had recently moved into an upscale apartment complex.
​
​
​
The complex consisted of 5 different buildings, 2 club houses and a swimming pool. The couple had purchased a fully furnished flat on 4th floor in one of the buildings. Each floor had only two flats. Since they bought a furnished flat, settling down was pretty easy.
​
​
​
​
​
​
​
Their neighbors were Mr and Mrs. Aiyar who were in their late 50's. The Aiyars were very friendly couple. Their only daughter had gone to UK for her medical education. Mr. Aiyar was a retired man and Mrs. Aiyar was a housewife.
​
​
​
Mrs. Aiyar was very active in social life, while Mr. Aiyar spent most of his day by taking early morning walks, reading newspaper, watching CNBC and trading shares by calling his broker every now and then.
​
​
​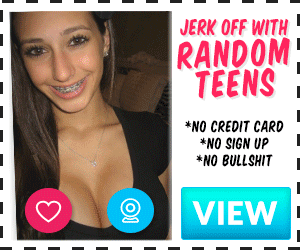 ​
After moving into the new house, The Aiyars helped Sanjay and Varsha with finding the maids, milkman, paper delivery etc. Within few days time, Sanjay and Varsha resumed their routine. They invited Aiyars for dinner on one Saturday for all the help they had provided.
​
​
​
Varsha had planned South Indian menu. For the dinner, Sanjay wore a T shirt and Jeans and Varsha was wearing a orange chiffon saree with a matching sleeveless blouse. The Aiyyars arrived by 8:30PM.
​
​
​
Sanjay offered Mr. Aiyyar 2006 Satori Merlot, a popular red wine. While Sanjay poured wine in the glasses, Varsha brought appes for appetizers. When Varsha was arranging the plates on the coffee table in front of Mr. Aiyyar, she noticed Mr. Aiyyar staring at her.
​
​
​
She realized that when she bent down to arrange the plates, her cleavage was in sight of Mr. Aiyyar. Although Varsha's saree was covering the blouse, the saree was quite transparent to give enough hint of her hidden treasures.
​
​
​
The thought of Mr. Aiyyar staring at her cleavage brought a mild excitement in Varsha. She enjoyed that feeling. She chose to enjoy Mr. Aiyyar's staring. After the plates were arranged, Sanjay and Mr. Aiyyar engaged in financial talks while taking sips of the wine.
​
​
​
Varsha and Mrs. Aiyar prepared the dining table for dinner and joined the gentlemen in chat. Varsha sat next to Sanjay on sofa and Mrs. Aiyyar sat in the chair placed besides her husband. Varsha could notice Mr. Aiyyar making very subtle glances made at her while chatting.
​
​
​
Varsha thought of teasing Mr. Aiyyar. She bent forward to pick Sanjay's wine glass so that Mr. Aiyyar could again view her clevage through her transparent saree. Mr. Aiyyar didn't miss that opportunity.
​
​
​
After some time, all had dinner and desert and then the Aiyyar's left. After cleaning the dining table and kitchen, Varsha changed herself into the night gown and joined Sanjay in the bed. Sanjay turned towards her to take her in his arms.
​
​
​
He kissed varsha and whispered in her ears "Aiyyar uncle was mesmerized by your beauty. He could not set your eyes off you". Varsha smiled and said "It's because I was teasing him. He was getting a good view of my cleavage".
​
​
​
Sanjay laughed and said "Looks like Mrs. Aiyyar is going to have lots of love bites tonight". Varsha joined Sanjay in laughing. That night, Sanjay and Varsha had a good time having sex. They fantasized of Mr. Aiyyar watching Varsha getting undressed.
​
​
​
It made Varsha wet and Sanjay more excited. After they were done with the act, Sanjay asked Varsha to continue to tease Mr. Aiyyar. He said "Varsha, Mr. Aiyyar comes home from his walk sharp at 7 in the morning.
​
​
​
Tomorrow you open the door to pick the newspaper same time in the gown". Varsha was surprised with such an odd request. She said "Are you sure?" Sanjay nodded. "You mean, with this gown, and no bra? Its transparent".
​
​
​
Sanjay kissed her and said "Yes honey, without your bra. Let the old man see what he is missing". Varsha agreed and both went to sleep. Next morning, at around 6:55, Varsha went to the balcony to see when Mr. Aiyyar entered the building.
​
Like Sanjay said, Mr. Aiyyar returned from his morning walk sharp at 7:00. After seeing Mr. Aiyyar entering the building, Varsha went towards the main door and waited till she heard the lift stopping at the 4th floor.
​
​
​
As soon as lift stopped, Varsha opened the door and bent down to pick the newspaper. As Mr. Aiyyar came out of the lift, he saw Varsha bent to pickup the news paper. Since she was wearing low neck gown, her breast were seen hanging.
​
​
​
Mr. Aiyyar could also see her nipples since she was not wearing her breasts. He just stopped there watching her in awe. Varsha got up and smiled at him and said Hi to him. Mr. Aiyyar didn't know how to react. [Continue reading………………………………………………….](https://steamysexstoriez.blogspot.com/2022/05/wife-having-fun-with-old-man-with.html).