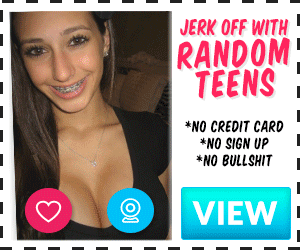 I talked about my fantasy of being a cuck, and I was it unknowinly. But I also was fortunate enough to fuck with my ex SIL while my ex gf cheated on me.
I, my ex gf and her sister used to hang out so well. Many seasons she lived with us since she was a student and was hard for her to afford a rent. With the time and acquaintance, we all came up to be very good friends, we were like family indeed.
But as I said before, my relationship with ex gf was already damaged. She had cheated on me at least once with a co worker before. Even tho I had this cuck fantasy: watching her being punded by someone else and so, we never had the trust to talk about it and we ended up in a broken relationship.
Two years after first cheating on me, she did it again with a different person, she didn't even bother to hide it so well so I realized but didn´t complain, because this time, her sister helped.
My ex SIL was 22 at the time, being 4 years younger than her sister. I started to hang out more with her, we partied together, with my friends or hers, while my ex stayed away (probably hanging with her lover).
All sexual tension betwen us exploded when we were partying at a bar with some friends of mine. We were little wasted and we started caressing each other by the hands and tights under the tables. In our first opportunity alone I asked her why we were doing that, she just said because we're just animals acting by instinct. That night, we kissed, touched and grinded each other, but didn't have penetrative sex and in the morning we said this would never happen again. Obviously it did.
After that, my SIL was more confident at home, never caring about being in undies, discretely exhibiting when taking baths, sleeping in skirts without any panties, not caring if I was watching, even when her sister was there with me.
One night, after coming back from a party where we drank a lot, I received her first BJ. We went to sleep to our respective rooms, I was trying to sleep when she texted me to go to the bathroom with her. I got out of bed being so careful of not awaking my ex, in the bathroom she was waiting for me, sitting in the toilet, told me to come over. She then pulled down my waistband and swalloed my already swollen dick. I'll always remember that first time, I was so excited and nervous of being caught and so she was. She licked my shaft and balls all over and jacked me off until I came all over her chin, hair and clothes. My cum dripped over her inferior lip and she swiped it with her finger to lick it. When I finished she told me she wished to repeat that someday.
Well it happened more than once. We fucked at public places, at hotels, at home, in the uber, she was wild and there are so many stories in a relatively short time. One that I remember a lot, it was when my ex GF had to go out to a bussiness trip all weekend, even tho I suspected she was going with her lover. That very same friday night, me and my SIL were having fun, some drinks and laughs at home, and by the end of the night we ended up fucking like rabbits in my bed. It was so hot to fuck her in the same bed where I fucked her sister, (and where her sister often fucked her lovers). That day we didn't use condoms, and we didn't use since then, I loved to fill her with my cum and she loved to be so loud and rough while fucking, much wilder than her sis! Next morning we woke up sober but we didn't care anymore, she woke me up with a BJ and we fucked all weekend, in our rooms, in the kitchen, in the bathroom. We didn't even care to clean our fluids when finishing.
This way, my ex was "working" away while we wnjoyed at home. After some months, my ex left her email logged in my laptop and I found some picks of her and her lover in that same trip. I wish I would find more explicit images, but they were just photos of them at the beach, she was using his large shirts, having some coktails at some lonley beach. They were obvious romantic scenes, I just imagine her having a very good time, eating honey and milk all weekend.
When my relationship with my ex ended I had to find another place to live, and the very day I left that home I fucked my SIL one more time (not a last one). We're still friends but now she's in a committed relationship.