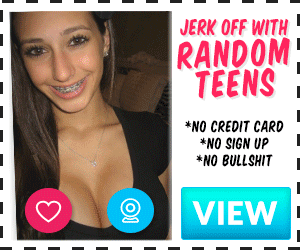 Years ago I had been talking platonically with an attractive woman who happened to be a fan of my "work" – I am in the arts. She had reached out telling me how much certain creations had resonated with her and that led to some ongoing conversations. I've typically keep strict boundaries on this type of dynamic but something about her persona drew me in.
I had mentioned in passing that my relationship was rocky and she asked if I'd be interested in coming over for lunch to talk sometime.
When I arrived she greeted me with a hug and she was super bubbly. She was wearing an orange summer dress, had Italian/Spanish appearance, and was about 5'7, big brown eyes, full lips, a round face, long silky black hair, very busty, and olive skin.
We went to the kitchen and she had prepared a delicious meal with fresh fruit, grilled chicken sandwiches, and cocktails.
We went on to talk for about an hour about her love for the arts, certain icons we both loved, and shared some wild stories from previous encounters.
She wasn't ready for me to leave and asked if I wanted to watch a movie with her. I was having a great time and she was incredibly sweet and vibrant so I agreed. She picked "Unfaithful" which I had never seen.
We sat on her couch and at first she sat on the other side. The AC was cranked and so she asked if I wanted a blanket. I agreed and then asked her if she wanted to get closer to share with me. She smiled and got close enough to use the blanket.
The movie was getting steamy and I looked over and she looked back at me with desiring eyes and a big smile. "Snuggle with me." I said. So she came fully into the middle of the couch and I wrapped my arms around her. I could feel the sexual tension from her. Her hands wandered across my chest and stomach as I played with her hair.
Her dress was cut low and her beautiful breasts were in full view. Her hands continued wandering, lower and lower. I grabbed her chin to face up to mine and kissed her passionately. Her lips were soft and she moaned slightly. Her hands started to run over my hardening cock when she said "I shouldn't be doing this with a married man but I can't resist you."
I looked her straight in the eyes and wrapped my hand around her neck as I kissed her hard. Things moved fast from there. I groped her breasts as she started unzipping my pants and then pulled her breasts out of her dress, sucking her nipples. She was in full heat at this point, sweating and breathing heavy as her big breasts were pressed against my face.
I slid my hand up her dress to find she was pantyless. I flipped the dress up and pulled her hips to the edge of the couch. I leaned over her and kissed her deeply while I thrust my cock into her. It was deep, hard fucking. She worked her hips as she spread her legs wider for me. Finding the perfect angles to feel every inch. Her nails dug into my back as I drove deeper, kissing her neck as her legs started to shake. She started to orgasm hard, lifting her pelvis up into the air and then I pulled out and came all over her stomach.
We both laid there, sweaty, exhausted, and completely released.