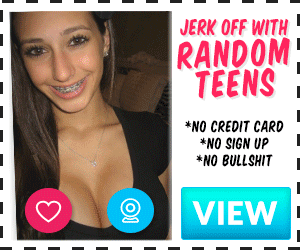 After a long day at work, I finally arrived home. I reached to my pocket and took out my keys to open the door, but my girl had other plans.
* "Master, how was your day?" She asked with a naughty look.
* "OK, how was yours?" I responded blandly.
* "You look exhausted, would you let me take care of it?" She asked.
* "I'm so tired, maybe another time."
* "But master, I am a needy slave, and I need to feel you inside me."
* "Enough!"
* "Sorry, master."
Later that night…
* "What's going on? What are you doing?"
* "You decided not to give me what I needed! Now, I'm rebelling against you."
I was loosely tied to the bed frame by her underwear, and she went for my cock without any hesitation.
* "I am so sorry, master, but I am not capable of resisting my bestial strengths anymore."
She started giving head, and I slowly but surely was turned on.
* "God, that feels so good! Don't stop." I grabbed her head and forced her to take it all the way in.
She suddenly stopped sucking my dick, then looked at my eyes and said:
* "I can't play the dominant role no more, please take advantage of this tiny little whore!"
Since I was in the mood, I quickly took over the situation and tied her to the bed. She was so horny that her pale skin quickly became red, and her moans started to sound more and more sensual. After a little bit of foreplay, she was so turned on that she wanted to try anal for the first time.
(A little note: at that time, our relationship was still new, but I knew that her ass was completely off the radar.)
I was confused at first; the girl who never wanted to try anal was now begging for it. So I bent her over with a little hesitation, a couple of hard-hitting slaps on her asscheeks later, and I was already deep.
She tried her best not to scream, and the perfect mixture of pain and pleasure could be heard from the noises she made. I choked her a little then went for some fast pounding. The pain made her scream and cry, but the pleasure was much more powerful that prevented her from using the safe word.
Long story short, I couldn't last that much, and I creampied her ass within the first five minutes of pounding. After that night, we had experienced lots of different sexual adventures together, and to be honest, I really enjoy her sluttiness when it comes to anal sex.