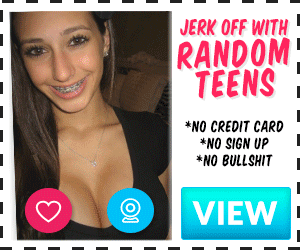 Author's Note:
Hello readers, it has come to my attention while re-reading my stories that I need to work on my structure to make it more reader friendly. I haven't changed the story at all but just making it easier on the eyes. Also, please note that I use italics as inner thoughts of the main character and since my favorite genre of movies are musicals I use the the italics for musical breaks as well. For those of you who are not aware of my work, I try to make my stories as illustrative as possible so you, as the reader, will have a clear visual of the characters and the environment. Please enjoy and like always constructive criticism is welcomed!
Chapter 3
To say the night with Amanda was amazing would be an understatement of understatements. It was spectacular! We fucked all over my apartment from the hallway, to the kitchen and of course, my bedroom. We finally had anal sex which turns out Angela loved more than I did. She must have prepared for the night because there were no feces on my dick the entire night. The feel of the tightness of her ass around my cock as well as the visual look of her gaping anus as I pumped in and out of her was intoxicating. I dumped loads of cum in that ass that night!
She also did something that was the nastiest but the most erotic thing I have ever experienced in my life. After the last time I 'came' in her she took my dick out her ass, turned around, smiled and proceeded to suck and gag on my dick all the while staring at me in the eyes!
She is a goddamn porn-star.
We also did something that we never had done during our relationship. We made love. I haven't made love in many years since my last true relationship and I never thought it would be Amanda that I would be doing this with but for some reason I really do love this woman.
I know people; I have said in the past that Amanda and I have said "I love you" to one another but this was different. This had real emotion behind it!
************************************************************************************
Sunday
I love Sunday's! This is the only day of the week in which I do ABSOLUTELY NOTHING besides eat, sleep, shit and watch sports; either basketball, football or tennis. Family and friends know not to call me for anything because most likely I will not answer my phone.
I totally disconnect from society.
I call it my Detox Day. I decompress and just chill by myself. Today was different because Angela spent the night at my place. Her husband was away on a business trip for the weekend and he wouldn't be home until Monday evening.
The smell of bacon and music woke me up out of my slumber because usually I don't' get out of bed before noon. I look at my clock and it reads 10am. With a big stretch and a yawn, I rise out of the bed.
Oh, what a night!
I look down at my dick, chuckle and say, "You are one lucky motherfucker for knowing a nigga like me." Heading to the bathroom to wash up I pick up and put on my grey thin sweatpants. Before I head in I peek around the corner and I see Amanda singing and cooking. The song she is playing and singing puts a smile on my face. She is singing to Selena's Dreaming of You. I hear Amanda singing along:
Late at night when all the world is sleeping
I stay up and think of you
And I still can't believe
That you came up to me and said I love you
I love you too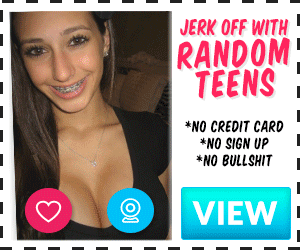 Dreaming all tonight
Till tomorrow and for all of my life
And there's nowhere in the world I'd rather be
Than here in my room dreaming with you endlessly
I ducked back around the corner and headed to the bathroom. As I was finishing up I went to go check my phone. Damn! I had multiple text messages. I had some from my boys who wanted to hang out for drinks. I got a couple from Brittany just to say she was thinking about me and of course I got some from Liz saying she missed me and about a birthday party she was putting together for her mother and if I could come. I gave everyone a quick text back before heading into the kitchen to see Amanda. Shit! I must tell Amanda about Liz.
Damn, she was looking good. She had on a long sleeve Wonder Woman t-shirt that cutoff right below her breasts exposing her tight abs, with matching Wonder Woman boy shorts and thigh high socks.
"Hey babe" I said as I walked in behind her rubbing my dick against her ass and gave her a kiss on the cheek.
"Well, good morning sleepyhead" she replied as she wiggled her ass against my dick.
"Whatever you are cooking smells delicious" I confessed as I ate a piece of bacon from a plate.
She turned around, wrapped her arms around my neck and kissed me deeply. The kissing led me to pick her up as she wrapped her legs around my waste. I pulled my sweatpants down exposing my rock-hard dick. I didn't want to waste anytime taking off her boy shorts so I just pushed them to the side and pushed my middle finger into her pussy. She was dripping wet! We broke the kiss and looked at each other and smiled.
"You know you are the only one that can get me this wet daddy" Amanda whispered, "I can't get enough of you."
I didn't say a word but replaced my middle finger and gently eased my dick into her which made her make a cooing sound as I did.
"I love you so much Amanda. You just don't know."
She just hugged me tight and replied, "I love you too baby. Thank you for being in my life."
This sex was slow and intense. We savored every moment of it. My legs and arms were getting a bit tired holding her up so we just laid down on the kitchen floor with her riding on top of me.
Usually I'm in control when we are fucking but this time she took charge. As I'm lying on my back she gets in a squatting position and controls how much of my dick and how fast it enters her pussy. She goes ever so slowly and only has the tip of my dick enter her. Amanda looks down at me with a devilish grin on her face. I try and grab her but she slaps my hand away.
"Uh, uh, uh. Daddy has been a bad boy!" she says reverting back to her schoolgirl's voice.
I look at her and asked, "What did daddy do to be bad, baby?"
She slid down the length of my cock and rose back up quickly as I let out a moan. I tried to grab her hips again and she slapped them once again as she shook her head no while just fucking the tip of my dick.
"Daddy fucked a girl I told him not to!" Angela snapped back.
OH SHIT!!! How the fuck did she know? How could she know?
She could see the trepidation in my face and slid down the length of my cock again but this time stayed with my entire dick inside her as we both let out a moan. She leaned forward, grabbed my wrists, put them above my head as she put her face inches from mine and whispered, "Daddy didn't think he could fuck Liz and I wouldn't find out about it, did he?"
I just stared at her.
Giving me a sinister smile she then started to move up and down on my dick slowly, all the while looking at me and continued, "I own this dick James. This… is… mine! I understand you will fuck other girls and I am ok with that, but you must be honest with me always. You hide nothing from me! Do I make myself clear?!"
Now, to tell you I was never more turned on in my fucking life would do that statement an injustice. I never, ever wanted to fuck a woman more than I wanted to fuck Amanda right now! This chick just said she owned my dick! LMFAO
I was both terrified and excited at the same time. My dick jumped and pulsated while deep in Amanda's pussy in which I knew she felt because she closed her eyes and made a humming noise. She quickly opened her eyes, looking down at me and restated, "James, do I make myself clear?"
I looked at her and slowly nodded my head.
"Good boy. I am glad we understand each other. I love you baby."
And with that she quickly got off my dick and continued, "Ok, lets go eat. I'm famished."
As I see her ass swaying back and forth as she adjusted her shorts walking towards the stove I look down and my dick covered in her juices and it is at full mast!
"Babe, come on! You can't leave my dick like this! Babe!" I whine.
"Come on, you're on punishment now. Come sit down and let's eat. We'll take care of that later." Amanda answers while swinging her arm telling me to sit down by the counter.
I let out a moan and struggle to my feet and walk over to the counter. She looks at me and the dilemma standing at attention between my legs and lets out a small giggle and says in a Steve Urkel imitation, "Did I do thaaat?"
I was upset but I couldn't help but let out a laugh when she did that. I shook my head at her and joked, "You know you gonna get it later?"
Angela smirked and admitted, "I know. Now, come eat your food James."
She made Spanish omelets for both of us. She knows how to cook! She is a definite keeper.
While we were eating breakfast, we discussed about how she knew about Liz and me. Apparently, a colleague of hers saw Liz and I in the parking lot flirting with one another and leaving together in my jeep. Angela did not know for sure but the look on my face a few minutes ago confirmed her suspicions.
This is the reason I don't play cards because people can read me easily.
I told her I was going to tell her today, but I was just looking for the right time. We kissed and told each other we loved one another.
All is right with the world.
*************************************************************************************
Another Giants loss and that puts them at 0-4 for the season.
"God Damn it! These guys are fucking terrible…." I yell at the television.
"Awww… damn Amanda! You kind of make it hard for me to be angry" I said as I feel my cock enter her throat as I slap her on the ass. As she rises I see a large amount of saliva trail down my dick.
"The game is over already, baby?" Amanda gurgled as she looked up at the TV.
This is why I love her. She makes all my troubles go away with a blowjob! God Bless this woman!
"Yeah babe, the game is over, we lost again" I sighed, then turn off the television and toss my remote control to the side. I look down at her and my saliva drenched cock, smile and said, "But by all means, please continue". She smiled and proceeded to take my dick in her mouth.
She really did know how to suck a dick. The combination of saliva, suction and gagging was stimulation enough to make a nigga cum quick, but I've been with her for a while now, so I have built up stamina and perseverance to her wildly ways…LMAO.
As I am watching Amanda suck on my dick something comes over me and I stop her. She looks at me confused as if she did something wrong.
"Babe, come here" I whisper to her as I motion my hand to her to sit on my lap. Before she sits on my lap I remove her boy shorts and have her sit on my cock. She lets out a low moan and begins to start riding me before I stop her. "No baby, just sit on it I want to tell you something" I commanded. The look on Amanda's face was priceless as she sat there with my entire cock throbbing inside of her. She wanted to pounce on my dick BADLY. I could sense the eagerness in her eyes, so I had to act quickly.
I looked directly into her eyes and held the sides of her face and confessed, "Amanda, I love you so much and I am sorry for not telling you about Liz. I will never keep anything from you again, I promise."
She looked at me as if she was going to cry and wept, "I love you too, James…."
Just as she said I pumped inside of her and she let out a loud moan as she hugged me tightly. With every word I uttered I entered her pussy, "How…much…do…you…love…me…Amanda?" While moaning with every pump of my cock she muttered, "You…are…the…love…of…my…life…James!" And with that I never cummed so hard in my life!
Later that evening Amanda had to leave because she had a doctor's meeting at the hospital the following day and had to go home and get prepared for it. We had a quickie before she left.
[i]We can't get enough of each other!
As she was about to walk out the door we kissed and hugged. Walking back to the living room I think to myself how happy I was and how I have two gorgeous women in my life.
But can this last? Will Liz be ok with this arrangement? Will I get bored eventually? What about Brittany?
I'll think about this shit later… let me see what's on ESPN.
*************************************************************************************
Monday
I slept so well but the buzzing of an alarm clock kind of puts me in a bad mood because it is just so intrusive to your ears, but it gets the job done I suppose. Monday morning 7 am. This is my home-care day.
Besides being and ER Nurse part-time I am also a Community Health Care Nurse. I work part-time but get paid a full-time salary if that makes any sense to you. I have case load of patients I must see during a day, which is usually 5 to 6, and I can do it in however much time I choose to. Depending on the day and what the patients require I can have my day done in 4 to 8 hours. Most of the time my day is done by noon. And yes, home-care pays great in New York! I am a certified wound care nurse, CWOCN (Certified Wound, Ostomy and Continence Nurse). My day usually consist of patching up wounds from military veterans or people with paralysis. The more credential a nurse has by their name, the more money you make, and I am addicted to money![/i]
After brushing my teeth and a shower I walk into my so-called walk in closet to decide what to wear. Now I told you before about my custom Air Force One collection. But I also have 6 pair of just all- white Air Force Ones just for work. Three low cut sneakers and three mid-highs. The white sneakers go with every outfit because it's a classic look. You might be asking, why 6 pair? The answer is simple…to keep looking brand new every day! 6 pair will last for the year then I buy another 6. Like I have said numerous times (you know what I'm going to say); A nigga likes what a nigga likes!
While I look in my closet for an outfit I glance at my emails on my phone to see where my patients are located today, and I notice my company will be sending me to the Upper West Side of NYC. I have 5 patients all located within a 15-block radius of one another. This is great because of the location and the food in the area. I decide on a pair of Levi's 511 slim fit blue jeans, a white fitted button-down shirt along with a black tie, a gray form fitting peacoat and to top it off, big black sunglasses! Always look good because you never know who is watching!
I call all my patients for the day and set up a time frame on my arrival to their residence and then head out the door. I will take the train into the city this morning as I drive my car to the Metro North train station parking lot. As I am about to get out of my car I just take a minute to look over everything I will need for my visits for the day. I check my black satchel bag to make sure my lap top and charger are in it as well as my stethoscope, blood pressure cuff, temporal thermometer, extra gauze, bandages and gloves are in place. Finally, I check the trunk of my jeep and take out my Beats wireless headphones.
[i]As you guys are aware, music is the backbone of my life!
I start the Pandora up and now my day is ready to start.
As I purchase my ticket I send a quick text to Brittany.
Me: Good morning sexy! I was just thinking about you.
There is absolutely nothing better than autumn in New York. The trees turning color, the cool weather against your skin. It is just invigorating in my opinion.
What I hate? The overcrowding and I am about to experience that in a few minutes as people start coming in to the station.
The one good thing I do like about taking the train is the number of beautiful women I encounter.
I know I must abide by Dr. Malek's homework assignment. I am going to try my best but being surrounded by beautiful women and me keeping my dick in my pants is going to be fucking difficult!
You might be asking yourself: What about Brittany? My answer to that is she has been grandfathered in before the assignment was given so she is fair game… lol. Speaking of which:
Brittany: Hola James, Estaba pensando en ti también. Como estas?
Thank God for Google translate! I can have a full-blown text conversation with anyone in any language easily.
Me: I am good. Heading into the city to see some of my patients. Are we still on for tonight?
Brittany: Yes, we are James. I thought you changed your mind. You playing hard to get?
Me: LMAO. No Brittany. I wanted to ask you that day I came to see Dr. Malek to see me that night, but I must not rush into things. That's when people get into trouble. And you look like you can get me into a lot of trouble!
Brittany: Hmmm. Slick talker. We shall see James. What time are you thinking and where are we going to go?
Me: I am thinking around 8p and it is a surprise.
Brittany: Surprise huh. The surprise better not be your apartment senor!!
Me: LOL… No senorita. It is not my apartment… Yet
Brittany: lol, ok.
And with that we said our goodbye. As Drake's Gods Plan is playing through my headphones and I'm swaying to the music I have this feeling someone is watching me. I look to my right and I see this sexy, maybe mid 20s Asian girl looking my way. I pull my sunglasses up to get a good look at her and I am sure glad I did. She was down-right cute as a button.
If I had to compare her to anyone I would say look up Jo Bo-Ah.
I smiled and waved to her and she smiled back and gave a nod.
That was my cue. Sorry Doc, but your boy is a shark and I smell blood!
I made my way through the crowd and walked over to her with me thinking along the way, please be older than eighteen!
Now, there has been occasions where I have met women who have been 17 years old and I thought about it HARD, but I have made a great life for myself and I have too much to lose doing that bullshit. Like Snoop Dogg said: Ain't no pussy good enough to get burnt while I'm up in it.
As I finally get to her I smile again and joke, "I know you saw me struggling to get to you. You couldn't meet me half-way?"
She giggles and replies, "I had to have you work for it, right?"
I was stunned initially when she said that. Not because of what she said but the accent that came out of this Asian girl. Imagine to my surprise she had a Jamaican accent!
We both laugh at her remark. I extend my hand and we introduce ourselves to one another. Her name is Wendy. As we chat waiting for the train to arrive I just was in awe of her complexion. Her skin reminded me of a porcelain doll. It was simply perfect. No blemishes, no wrinkles and no scars. Amazing, I thought.
Also, she was dressed to impress which you guys know I like.
She had on a beige fur collar coat, black crew neck sweater, black skin-tight pants, black leather over the knee boots accented with her black leather tote bag.
Definite keeper!
The train finally arrived and we found seats next to each other so we can continue talking. Just as we sat down I handed her my phone. Wendy looked at it, saw her name with an empty contact number and asked, "When did you find time to do that?"
I replied with a sly grin and a wink, "It was magic." She stuck her tongue out at me and giggled but proceeded to enter her number.
"You're lucky I like you" she responded. Wendy handed me back the phone and I said, "Yes, I did feel lucky today." She giggled once again and lightly shoved my shoulder.
It was definite chemistry between us.
We had playful banter and we would touch periodically; either she would touch my shoulder or arm if I said something funny or I would lightly slap her hand if she did. The one thing I did in which I knew we were going to fuck was as she was talking about her plans for the rest of the day and a piece of her hair came across her face. I gently removed it by putting it behind her ear while keeping eye contact with her.
Wendy smiled coyly and said, "You are definitely trouble mister."
Smiling, I replied, "I was just helping." She gave me the look of nigga please but just responded, "Mhmmm."
As we talked and flirted on our train ride I came to find out that Ms. Wendy Su is 25 years old (Thank God) and is a Fashion Assistant for Vogue magazine. No wonder she looked like a model and dressed flawlessly. She comes from Korean descent but was born and raised in a small town in Jamaica called Oracabessa.
I questioned her on how her mom and dad came to arrive in Jamaica and she let me know that they vacationed there and loved the culture so much that they moved permanently within 2 months of going back home to New Jersey and never left. That was 27 years ago. Her father is a chef for one of the top rank resorts in Jamaica called GoldenEye and her mother is graphic design artist for a web company called Singer.
"I knew there was a reason I liked you! Beautiful Jamaican girl was the first thing that ran through my head when I saw you" I quipped.
Wendy raised her eyebrow, smiled and gently shoved my shoulder again.
I got this.
The conversation kept flowing. I told her about my background in which she seemed happy by because we do share a Jamaican heritage, but she was worried about the fact that she has dated Jamaican men before and they have all cheated on her.
I joked that am ONLY part Jamaican but have a Cuban side as well and she just laughed and said, "THAT IS WORST."
Lol. She may be right!
I let her know that we will just see where this goes but we got the first part of it out of the way because we know we are attracted to one another.
Wendy looked at me with a content look on her face and revealed, "You are something else James. I like you way more than I should. We have come across each other multiple times at the train station before but today was the first time you noticed me. You are usually jamming away and silent singing with your music."
I am usually in my own world when I have my music on. And I do silent sing. That's when you mouth the words to songs but don't make a sound. I have a terrible singing voice that is only made for the shower and inside my car by myself. LOL.
Just then we arrived at our stop, Grand Central Station. As we walked out of the train I told Wendy I would walk with her to the next train stop she will have to take to go to work. She smiled and nodded. As we were walking I asked, "What are you doing tomorrow after work?"
"Nothing much. What do you have in mind?" she replied.
"Let's stay in the city and make a night of it. You in?"
"Yes sir. I'm down."
We both looked at each other and grinned. As we approached the 4- train terminal I held her hand and said, "It was an absolute pleasure meeting you today Wendy."
She blushed and replied, "It was nice meeting you too James. Have a great day."
Just as she was about to turn and leave I held on to her hand and slowly pulled her to me and whispered in her ear, "I noticed you too, but I had to make you work for it, right?"
As she pulled back to look at me she was going to say something, but I pulled her in and kissed her. A slight moan came from her mouth as we kissed. "You have a great day too Wendy. I'll text you later" I said.
Wendy was speechless and just gave a nod then turned around to walk to her train. I had a grin from ear to ear as I put my headphones on and turned on Pandora. Bob Marley's Waiting in Vain came on which made me laugh. I had to catch myself because people started to stare because how loud I was.
This is going to be a great day!
Now, let me explain the Upper Westside of Manhattan. If I had to explain what it is in one word the word would be AFFLUENCE. Nothing but money is this area. I used to talk to/ fuck a few girls in this area and their families were very well off. If I was a type of dude to just find a rich chick and live off her, this would be the location I would hunt in. Another great thing about this area is its food options, and in particular, central Upper West Side is known as a food lover's dream! You'll find a coffee shop on every corner, countless bakeries, upscale restaurants, and cozy bistros locals love. I would love to live in this area, but it is way too expensive, even for me. What I pay for my apartment is what I would pay for a studio apartment, the size of a carboard box in this area.
Before I left my apartment, I mapped out my plan attack on how I would conduct my day because not only will I see my patients, but I will do some window shopping as well and take in some delicious food! I would start in Morningside Heights and work my way down to Riverside Drive. My day went as expected, I saw my patients and reviewed their wound care orders that the doctor had prescribed for them. All my patients had family members living with them that I could teach on the correct way to perform the wound care that was needed. Each home I went to you could tell either the patient, their spouse or both had money to burn! Immaculate apartments to say the least.
My personality is very outgoing and relaxing, so I made everyone I saw today at ease. Having a good rapport with people, no matter what their background is, is my greatest attribute. I got many compliments on how great of a nurse I was and especially on how I look and dressed. A lot of flirtatious vibes were in the air between me and the wives/ girlfriends/ daughters of the patients I saw but that is how I roll. You guys know that!
One client visit that was greatly satisfying was Mr. David Coleman. He was a production manager for NBC Studios and he recently got a cyst that got infected on his right buttock from a possible insect bite he had while on vacation in Singapore. He lived at a place called The Sagamore which is located on 89th Street. He lived in a modest 2 bedroom and 2-bathroom apartment but the way he and his wife furnished it you can tell they put time, money and effort to make this place look fantastic. With an outdoor living space with a bar and a grill, this is very rare apartment in Manhattan.
All this for the very low price of $6319/ month!
I found that out when I spoke to the doorman as I left the building. Now, what was so great about this visit you are asking? The answer to that question is Mrs. Coleman.
Mrs. Kelly Coleman was David's better half. She was a housewife who volunteered at local soup kitchens throughout the city as well as contributed to fundraisers to help women who suffered from domestic violence in NYC. She was the definition of paying it forward. But what struck me about her was how attractive she was. She was in her 50's, brunette, about 5'5" with not that much makeup because she was a natural beauty. She had a mid-size chest but with a perky booty. She was sexy. If I had to compare her to someone it would be Carla Gugino.
When she opened the door, she stared for a moment as if transfixed by something. I introduced myself as the nurse who was seeing her husband today while I showed her my employee badge and she seemed surprise. Mrs. Coleman stared at my badge and up at me then questioned, "You're the nurse?"
I smiled and replied, "Yes ma'am I am James Kevin Bridgewater I believe I spoke with you this morning about me seeing your husband today?"
Still standing in the doorway she kept staring at me. There was an awkward silence until a voice in the background shouted, "Honey, who is that at the door?"
This seemed to wake Mrs. Coleman out of her trance. "Ummm, it's the nurse; David. He has arrived" she said without taking her eyes of me.
"Oh, ok. Have him come into the bedroom. All the supplies he will need are in there" Mr. Coleman replied.
"I will dear" she responded.
I was unsure of why she was looking at me at first. She was a beautiful woman, but I did feel kind of awkward.
Now I know what women feel like every day when guys stare at them.
To break the ice, I extend my hand a say, "It is a pleasure to meet you Mrs. Coleman."
She shakes my hand and smiles.
While we shake hands, I take a good look at her. She is wearing and olive Capri pants with black stilettos showing off her pretty toes. She has on a white halter top showing off some midriff. What I noticed immediately was her nipples were rock hard!
"It's a pleasure to meet you as well James and please call me Kelly" she continued, "And, never call me ma'am again. I am not an old lady." Still holding her hand, I rub my thumb on the top her hand gently and stated, "No, you are definitely not."
Sorry Doc, I can't control myself. I want to fuck her.
Kelly caught the intention of my comment and blushed.
Checkmate.
"Follow me bad boy" she whispered. As she turned around I did not let go of her hand and she made no objection to it as she escorted me to the bedroom.
"You have a beautiful apartment here Kelly" I said as I am staring at her ass in those pants. She thanked me as she turned her head around to me as I didn't hide the fact I was looking at her ass.
"I'm glad you like it" she smiled.
"Mhmm" was all I could mutter.
As we entered the bedroom I let go of her hand as I see Mr. Coleman on his bed talking on the phone. I approach him and extend my hand to introduce myself. We exchange pleasantries and then we get down to business.
My function as a wound care nurse is more like a consultant. I do provide wound care to my patients, but I am more of an educator for the family members who perform the wound care daily to make sure they are doing it correctly and to identify if any infection is present. There are times when I do see a patient daily but that is based on several factors such as severity of the wound, special equipment that has been ordered and finally how a patient is paying for treatment. Not to bore you but like most things in life, in healthcare if you have the money you can get any service you want but if you leave it up to insurance companies you are approved for a pre-set number of visits.
As Mr. Coleman is lying on his stomach I inspected the wound and found Kelly has done a great job overall. "Kelly, you have followed instructions very well on how to take care of this wound. It is healing nicely" I marveled.
Mr. Coleman turned and reached for her hand to kiss it and said, "That 's my baby. She takes good care of me."
Kelly blushed, smiled and replied, "Thank you James. You are very sweet." I nodded my head at her, but I had a sinister idea that popped in my head.
What will Kelly let me do? How far will she let me go? Let's find out.
As I took all the packing gauze from Mr. Coleman's wound I asked Kelly to come around to my side of the bed. I instructed Mr. Coleman to lay on his left side so Kelly and I can get better access to his wound, but I did it, so he wouldn't notice what I would be doing behind his back to his wife.
I point to the surrounding area of Mr. Coleman's wound which has some red marks. "You see this area Kelly?" I asked. As she bent over to look at David's wound her halter top let loose a little and I could see her breast clear as day as I stood beside her. She was wearing no bra. Kelly looked up at me and she could see where my eyes were focused on. She did not attempt to cover up.
"Well, you have to be very careful that we do not irritate the surrounding skin because we do not want to have it breakdown" I said as I stared at her hard nipples. Kelly asked as she blushed, "What would you like me to do in the future to prevent it James?"
That was my cue.
I took a big gulp of saliva because I was nervous.
I have done some crazy shit before but not with a woman with her husband in the room
While Kelly was still bent over looking at the wound I told her I would check my bag for supplies and an item I would be leaving with them they will use for future wound changes. As I kneeled to look through my bag my face was right in front of Kelly's ass.
It looked so inviting. Should I? Do you have the guts to go through with this James? What would Steven do? Fuck it… here goes nothing!
As I rummaged through my bag for the supplies I reached up and gently caressed Kelly's ass which made her turn her head around. She had her eyebrows raised as she looked at me mouthing the words, "What are you doing?"
I kept caressing her ass then stood up and said, "OK Kelly, I am going to instruct you on what you are going to do for future wound changes" I gave her ass a nice squeeze and continued, "Are you ready?"
Kelly shook her head, smiled and replied, "Yes sir, I am." I handed her a pair of gloves to put on, the supplies she would need to pack Mr. Coleman's wound and the item I wanted them to have. The item I was giving them was a carton of skin protectant wipes. I gave her the box and showed her on how to use this item when dressing his wound in the future. After the instruction Kelly was ready and so was I.
As Kelly bent over and proceeded to do the wound dressing on her husband I stood at her side and started playing with her ass. As I was touching and squeezing I quickly realized Kelly in conjunction with wearing no bra she had on no panties as well.
What a little cock tease!
Kelly really tried to stay focus on what she was doing but she had a hard time doing so especially when I started to rub her pussy over the fabric of her pants.
The heat radiating from her pussy could warm up a house!
She was breathing a little heavy in which Mr. Coleman noticed and asked, "Honey, are you ok?"
Kelly answered, "Oh yes baby. I just think I may be coming down with something."
Good save Kelly.
I cover my mouth as not to laugh and Kelly quickly turns her head to me and mumbled, "Shut up." I nod my head and get myself composed.
She really did do a great job and I commended her on it. As Mr. Coleman turned around and sat up he noticed how flushed his wife looked. "Honey, you do look like you are coming down with something" he continued, "James, would it be ok if you just checked on my wife please"
I responded, "Not a problem at all" as I looked at Kelly with a little smirk. She looked at me and grinned just as Mr. Coleman's cellphone rang. "Hello" he said. It was his job and as he got up to walk out onto the balcony he asked, "Make sure she is ok James?" I just nodded and gave him the thumbs up.
As we both watched him go outside and close the balcony door Kelly turned, looked at me and proclaimed, "You are one crazy son of a bitch!"
I grabbed her by the hand and led her into the hallway just outside of her bedroom. Pushing her against the wall I held her hands just above her head as I leaned in and kissed her. Gently biting her lower lip as I pulled away I divulged, "I am not crazy Kelly. I am just a nigga who knows what he wants, and do you know what I want right now?"
Staring into my eyes and panting she just shook her head yes. "What do I want Kelly?" I asked.
The only sound she could muster was "Ummmmm…"
Just then I pulled her hard nipples through her halter top in which she moaned, and I chided, "Umm, is not an answer…what do I want?"
Oh, she liked this. She likes to be dominated.
I could see the animalistic lust in her eyes as she tried to kiss me but as she tried I pushed her back against the wall and said sternly, "You don't get anything else Kelly until you tell me what I fucking want."
Slowing her breathing down she looked me in the eyes and answered, "You want me."
I smiled and then I grabbed her hand and put it on my groin. She gasped, and I could see her eyes widen as she felt my cock through my pants then I kissed her softly on the lips.
"Is this what you wanted when you saw me at your door Kelly?" Before she could answer I kissed her again and as I did I unzipped by jeans springing my dick loose which hit her hand. Kelly tried to pull her hand away, but I grabbed it before she could and had her stroke my cock.
"I can't believe you have me doing this with my husband right outside" she panted.
With a devilish grin I snickered, "I am going to have you do more than that. Come and sit over here."
I pointed to a chair they had by their dining room table. It provided perfect access, so I could see if Mr. Coleman was coming from their bedroom but he wouldn't be able to see what we were doing.
As Kelly adjusted herself and was just about to walk to the chair I grabbed her hand and told her, "Lead the way Kelly but don't take your hand off this dick."
She shook her head and replied, "You're nasty!" She grabbed my dick as I walked behind her and slapped her ass two times in which she yelped. As she sat down on the chair she had a first-hand view of my cock and it was hard as a rock!
The fact of that we had a chance of being caught was such a big turn-on. I think that was the biggest thrill of it all.
"Put it in your mouth" I commanded.
There was a slight hesitation in her face. I know she wanted to do it but the fact of her husband being just around the corner, literally, was the issue.
I would have been ok with her saying she couldn't do it, but I wanted to see just how far I could push her.
I looked down the hall to see if Mr. Coleman was coming but he was nowhere in sight, so I proceeded. Very deliberate but slowly I repeated myself, "Put…it…in…your…mouth…Kelly."
Just as she put the tip of my dick in her mouth we both hear the balcony screen door open and Mr. Coleman ask, "Is Kelly ok James?" Kelly pops my dick out her mouth and I try as fast as I could to put my dick back in my pants.
Perfect fucking timing David! Just perfect…lol. You don't know how hard it is to put a stiff cock back into a pair of slim cut jeans. It hurts like hell!
As Mr. Coleman walked into the dining area I was having Kelly take deep breaths while I was listening to her lungs with my stethoscope. I look up at him and acted surprised, "Oh hey, Mr. Coleman I didn't hear you walk in. Mrs. Coleman seems fine to me. Nothing seems to be out of the ordinary."
Kelly hits me on the hand and says, "Kelly, please James. Calling me Mrs. Coleman makes me sound like an old fuddy duddy."
Mr. Coleman smiles and echoes the sentiment, "Yes James, my wife is right as always. You can call me David."
I walk over and shake his hand and responded, "Ok, no problem David."
Walking over to retrieve my coat David and Kelly asked if I wanted anything to drink but I declined. "When should we expect you to return James?" David asked.
I looked at both him and Kelly who seemed particularly eager for my answer.
"I am not sure. I usually just make the initial visits to patients to see how they are coming along and then I assign other nurses to do the follow-ups." Looking at Kelly it seemed as if an air of melancholy surrounded her. I continued, "But with this particular wound I may have to schedule a couple more visits just to make sure it heals properly." And with that Kelly seemed to brighten up.
Heading towards the front door David says, "It was a pleasure to meet you James."
I turn, shake his hand and replied, "No sir, the pleasure was all mine."
While shaking his hand I glance over his shoulder and see Kelly with a grin biting her forefinger. I shake her hand as well and praise, "You are a good student. You follow directions well. Keep up the good work."
Kelly caught that comment, smirked and with a bit of sarcasm said, "You are not too bad yourself." All three of us laughed, said our goodbyes and I walked out the door.
I can't believe all that just happened. Dr. Malek is on to something. That was exactly like a porn scenario. That is not something James Kevin Bridgewater would do but that is exactly what Steven St. Croix would absolutely do in a movie! Have I really lost myself?
---