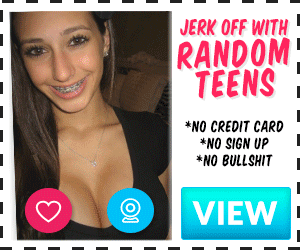 So, I posted an ad on our local r4r that we will have another FFM threesome and we're looking for a man to have fun with. And my inbox was flooded so I got to screen them. After 2-3 hours, we found one. A 24 year-old former athlete. He's goddamn handsome, 6'2″ tall, athletic body with flat, visible abs, white skinned guy.
He came early at the lobby, and I saw him quickly because of his height. He brought some foods for the two-day hangout. We went up to my unit, and while on an elevator, he's being flirty so we made out for a bit. When we came to my unit, my bestfriend is already there, watching some movie. We're just having fun, talked a little bit on my sofa.
While we're having fun, someone knocked on the door. When I opened it, I was surprised these are my neighbors. They're both female living together, and one of them is a bisexual. They brought some foods too and they said that they're both feel bored, so they asked if is it okay to join us, and I agreed. At that time, it was exactly dinner time, so we ate a little bit together and talked about our everyday routines.
After that, we move to my bedroom to have some drinks, and we played a game. We played truth or dare, while playing that game, things are starting to heat up. The game was very sexual and me and my bestfriend can't hold our urge. We slowly came to the guy and we became flirty. We cressed his body and I and my bestfriend starting to making out infront of him. Until he joined us to make out and we alternating making out with each other. While doing that, we slowly remove our clothes and starting to grope our bodies. My neighbors lately joined us, they do making out with one another and they are already naked.
We layed the guy down into the bed, and we are all completely naked. Me and the guy we're making out while the three women were down to his cock to play with it. They alternatively blow his cock, sharing their salivas, spitting on it, and they didn't forget the balls. While me and the guy are having an intense, lustful, sloppy kissing. I got turn on him because he was moaning while we're doing it. After that, I sat on his face to lick my wet pussy.
My bestfriend is starting to ride on the guy while I'm still sitting on his face. Me and my bestfriend are making out on top of him while the two other women are rubbing their pussies to each other. After that, it's their turn. They did the same way: the one on his face, and one riding on his cock. My bestfriend wore a strap-on and she began to fuck me on a doggystyle. I got access to the women on top of the guy and we had a threeway kiss.
After that, me and the two other women were lay down on the bed. I was on the center of them. So the guy started to fuck me while his hands are both on the pussies of two women. My bestfriend was on top of me to kiss me. The guy alternatively fucked us three women at the same time.
It was a fun, naughty and wild night. We ended up of me in a doggystyle, him fucking me, and I'm blowing my bestfriend's strap-on. While my bestfriend had a threeway kiss with the two women. When the guy was closed to cum, my neighbor went under me to lick my pussy while I'm still fucked by the guy. And the guy was going to cum, and he gave me a thick, warm creampie. And my neighbor was catching the dripping cum from my pussy and she got it on my mouth. My bestfriend was blowing his cock while me and my neighbor was swapping cum from each other. It ended up to me, playing the mixed cum and saliva on my mouth and swallowed it happily.
We are all got tired on what we did. We are all layed down on bed, and the guy was at the center of us, giving him an aftercare. And when someone had the energy to have an another round, we let the guy and that girl to fuck infront of us. We did that alternatively until morning.