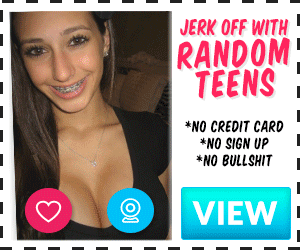 I am a 20-year-old guy who loves to have sex. This is about how I got seduced by an unsatisfied wife Haasini.
I used to live in an apartment from my childhood and Haasini came into the flat next to mine a year back. She was newly married then and she got settled down with her hubby. Haasini was very friendly in nature so she used to come over to my house and spend the daytime with my mom as her husband leaves to work. As far as I saw they were a one happly couple.
Her husband used to work for some software company and he used to take care of Haasini very well. To describe Haasini she has a maintained her body very well with no extra fat and has a 36D boobs, and a round ass. She wasn't of those plumpy females but took care of her body very well. She used to hit the gym regularly.
As time passed, her husband got very involved in work as all the men do after marriage as a result Haasini wasn't getting too much of sex from him. She seemed to be depressed with life and everyday she kept complaining to my mom which I used to hear when at home. She had completed her engineering and so my mom suggested her to divert by taking tuitions for school kids.
Haasini wasn't sure if that will work out so she wanted to start off with me. I was doing my engineering as well and though I wasn't bad at academics I was asked to take tution from her. This way I had to visit Haasini's house every evening from 6-8pm. Initially it was just the academic talks we had and our relationship was very formal. Slowly she started to open up with me and we started to talk more freely.
This led to less academic talks and more of casual talks. As I didn't have a girlfriend then I was happy to have some female to flirt with. We became so close that I started to share everything with Haasini and again she also did the same. Eventually she started to fret about her sex life to me. At first I was shocked as that was the first time I ever heard a female talk about sex life to me.
She used to tell me that her husband is too much into work and he doesn't spend time and care for her. And again he is postponing the kids as he wanted to earn for like a year more. I felt bad for her and I didn't know what to say for that. So everyday I would go to her home in the name of tution but we sit and talk all crap. She always wears a tight t-shirt and a bottom or shorts but nothing below her knee.
She would sit very close to me in the couch we will be chit chatting. Haasini clearly had the intentions to have sex with me and she took every step in the relationship towards that. Once I had a holiday and so was chilling at my room. I got a sms from Haasini which read " hey.. u free? mind dropping in home? am bored.". I said " oh yea. I will."
and with that I left for her house. I knocked the door and there came her voice asking me to come in. Once inside I again heard her saying "just gimme 5 minutes. I will be back." I said "ok" and sat down in the couch. After some 10 minutes she came out her bedroom wearing a white t-shirt and a denim skirt. I'd rather call it a mini skirt as it was too short.
Her hairs were wet and I could also see water droplets in her thighs. I had my eyes fixed on her as she came towards me and sat beside me. Even then I was constantly looking at her. Haasini broke the ice " what u gazing at? ". I was like " nothing am sorry. what took u this long?" Haasini said " I was in the shower. " I had a hard on and wanted to cover it up as I too was wearing a shorts.
So I took the cushion and placed it on my lap. We then started our usual talks and this time she seeing me in that condition she was more into flirting. And finally we decided to watch some movie in her laptop as there was no good movies in the TV. So she invited me to her bedroom and I sat on the bed leaning towards the wall with a pillow on my lap just in case to avoid showing her my hard on.
She thought I had the pillow to have the laptop so she came and placed the laptp on my lap and she sat to my right. She logged on the movie started to play. It was the movice called " Friends with Benefits". I had no idea what movie it was. Haasini had a naughty smile in her lips and she sat to my right and she hugged my right hand and rested her head on my shoulder.
Haasini was adjusting her position every now and then and everytime her hug got bolder and tighter. I could feel her left boobs and there was an immediate hard on. Thanks to the laptop and pillow. Then came the scene where Justin Timberlake and Mila Kunis were sitting in her house and sipping beer and talking about relationships.
All of a sudden the guy would ask the girl if they could have sex. And he would again come up saying not serious relationships but just sex. I was like WTF inside and turned to see Haasini, she had her eyes glued to the screen and she moved her hands to my thighs. I was becoming too restless and even thought of leaving the room.
So I tried to move but Haasini pulled me closer and she was in no mood to quit watching the movie. Then Mila Kunis would strip herself and she would get involved in hot sex. I was in a point of no control that I immediately turned around and cupped Haasini's breats. She too responed by taking my other hand to her other breast and I was playing with them over her dress for quiet a long time. [Continue reading…………………….](https://steamyeroticstories.com/unsatisfied-wife-sex-stories-seduced-by-horny-wife-haasini/)