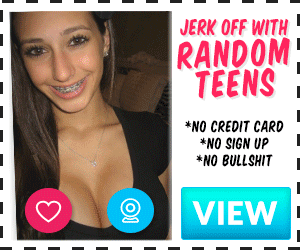 Unsatisfied Married Woman Needs My Big Dick
2020 English Hot Kahani, Valentine Day Sex, This is Sam my first story on this site. I am from Pune, average looking person, 5'6". I am going to share my real experience of how I got married friend through online and we enjoyed online virtual and real sex. This was happened 3 years back on, I was working in office and got one message on Facebook messenger. Unsatisfied Married Woman Needs My Big Dick.
She introduced herself as Shweta (Name Changed) and married with one son. Since It was the first time we met on FB, she didn't share her email id or her number to me. Initially I thought it may be fake account. But she told me that she need help in one of the things and I helped her. I asked how do you do know about me.
Mast Hindi Sex Story : Durgapur Wali Sexy Aunt Ne Lund Par Vaseline Lagaya
She told she read my post in FB group and from there she got my reference. Our chatting went on for weeks every day. after couple of weeks once she got trust on me. I started her sending GM/GN messages her. After few days she shared her number to me – then we started chatting on WhatsApp whenever I get time during the office hours.
It went on couple of months. Then we felt that we are comfortable and attract each other for regular chat so we thought let's use another app where we can have secret chat to avoid issues as we both are married. Our interests towards each other was increasing by day to day. We both use to share pics and have a romantic chat all the time.
After few days we started sex chatting. she was impressed with my romantic feeling and way to sex chatting. She was doing fingering and satisfying herself after our romantic chat. Day before Valentine Day.
Chudai Ki Garam Desi Kahani : Aunty Ka Aadha Gaand Dikh Raha Tha Towel Me
Shweta: On Valentine day, I need gift from you.
I: what gift you need from me.
Shweta: Can you come to my home so we can meet first time at my home.
I: How can I come as your husband will be at home.
Shweta: My husband goes to office at 12 pm so you can come after that.
I: Ok I will come.
Next day came and I was eagerly waiting to meet her at her home. I brought chocolate for her as she like it so much. I reached at her building and called her to confirm if no one at home. She told come immediately at home. She kept the door open. Once I entered at home, she closed the door.
She was wearing blue color saree and light makeover with red lipstick. She was a perfect married lady. She was so happy to see me and immediately gave me a tight hug and started kissing on my lips. I was shocked as not expecting so fast action.
We hugged each other and were kissing wildly for a long time maybe for 15 minutes. She told She love me lot. we both entered in her bedroom and we were again into a passionate kiss. we both likes lips and lips are weakness for both. She likes my lips. Our tongues rolling with each other, her soft lips were juicy and tasty.
Mastaram Ki Gandi Chudai Ki Kahani : Sexy Teacher Ka Sex MMS Bana Kar Chod Liya Maine
My hands were rolling on her back and reached her boobs. Then I placed my right hand on her left boob. I started pressing slowly while she kept kissing me all over my face and hugging me tightly. I started to press her boobs fiercely and she gave a slow moan, "aaahhhh".
I shifted my hands to the right boob. I started pressing them gently and pinch her nipples over her saree. Shweta was moaning softly. Her eyes were closed. She was enjoying every touch of mine on her body. I removed her saree, blouse and petticoat and I pushed her in bed.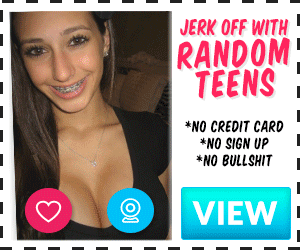 I kissed her all over, starting from her forehead to toes. I kissed her lips, cheeks, ears, neck, and reached to her cleavage. I then started sucking her boobs over her bra, her nipples were erect and clearly visible from her black bra. I started rolling my tongue over her nipples and also bite while doing that.
Shweta's moan was loud now, and she was enjoying every bit of it. While sucking her boobs one by one, I took off her bra, giving me full exposure to those soft and big round boobs. I was sucking, licking, biting her nipples one by one. I tried to take her boob in my mouth as much as I can and lick her nipples with my tongue.
She was enjoying and moaning hard. I slid her panty aside with my teeth, and as my lips touched her pussy she jumped. I held her tight and kissed her again. Shweta was turning left and right. Her structure was 36-32-38. She had a smooth and fair body.
Antarvasna Hindi Sex Stories : Lund Par Cream Laga Bhabhi Chut Chaudi Kar Baith Gy
Shweta started searching for my cock. She placed her hand on my pants and started caressing over my pants. She stretched her hands, indicating me to come over her. She removed my pants, shirt. We again started kissing each other. She removed my under pant.
She was shocked by seeing thick monster. She put condom on cock. She started sucking it. Only half of my cock went inside her mouth. We then got in 69 position and I started sucking her pussy while finger fucking her asshole. she was sucking my dick more rapidly.
I understood she was about to climax so I started fingering in her cunt. Then I made her to sit on my top. She placed her pussy on my cock and slowly started jumping up and down. She was moaning, "Ah mmmmm..aaaaahh..mmmmmmhh..sssssh" and yelling, "I love you, I want you every time, every day".
I made her lie on the bed on her back in missionary position and started fucking her slowly. Suddenly, I gave a harsh push and my whole cock was inside in her pussy now. She gave a loud moan, "aahhahahha oohhhaaa. Please fuck me gently."
I started fucking in her pussy as my cock went in deep and was hitting her stomach. I was fucking her hard and I spat on her asshole and fingered her ass. She was shouting and was enjoying it to the core. Shweta was moaning loud and calling out my name. I was fucking her fast.
Kamukata Hindi Sex Story : Doodhwala Bhabhi Ke Boobs Se Doodh Nikal Raha Tha
She was enjoying all of it. She reached her climax. Even after I am done, she didn't let me go and held my dick inside her, as she was hugging me tightly and breathing heavily. After a few minutes, my penis became erect again and I started moving. "Unsatisfied Married Woman Needs My Big Dick"
This time, she was very sensitive and I made her in doggy position to fuck from behind and inserted my dick fully in and bent over her to hold her boobs with my both hands. Then we both were exhausted. I was just watching her satisfaction over her face. We were hugging each other for some time and then went into the bathroom nude and took bath together and had another session. Please comment/share feedback on [email protected]
Friends, if you like this story Unsatisfied Married Woman Needs My Big Dick. Please share it with your friends via Facebook and Whatsapp……..