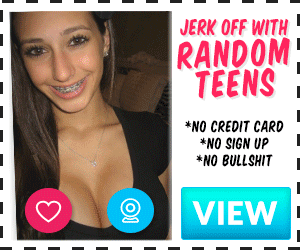 Hi everyone. This is my first attempt at writing a story so please comment if you like it or recommendations for improvement.
Background
Being the only child (20M), I've always received a lot of love and attention from my parents (my dad's 40 and my mom's 38). I'm closer to my dad than my mom as I spent more time with him as his work was more flexible than my mom's. My dad and mom got married when they were quite young. My dad was of decent build and my mom was chubby with good assets. Dad used to mention quite a lot saying that her pregnancy got her chubby as she used to be skinnier when they fell in love.
They made sure that I stayed as close to them as possible with regards to schooling. As most of my friends were moving to different cities for study, I wanted to explore and be independent although I was scared of how I'd manage that. I talked to my dad first about this and he didn't want me to go to another city at first but then after a day or two, hr said that it would be good for me to understand the world better by moving to another city.
I started uni in a different city (about 5 hours drive) from my home and came home once every month as I missed them in the beginning. As days passed, I started getting comfortable at uni and found a girlfriend and spent more time with her which led to me reducing my visits to once in 3 months then 6 months and so on.
I had a bad breakup with my girlfriend so I decided to take a break and stay with my parents for a couple of weeks. I didn't think of letting my parents know about this as I didn't think through it.
Main plot
I reach my parents house and then noticed someone else's car parked in our driveway. Using my spare key, I got into the house and called for my parents but none of them answered. Puzzled, I started climbing upstairs as there was some noise coming from there. I noticed my mom's dress crumbled on the floor which made me more suspicious. I noticed that the door to the spare room was open and the noise was coming from there.
I wouldn't have even dreamt of what I saw before me. My mom was laying butt naked on the bed with her hands and legs tied and some guy was whipping her ass making it red as a cherry. This was the first time I saw my mom naked and for some reason, what I saw made me horny. I dropped my pants and started jerking off. After a few minutes of whipping, the guy got on the bed and spread her plump ass cheeks and started fingering her with some oil. My mom started to moan "Do you like mommy's ass? Finger me like you mean it" The guy started to finger her faster and then started to use more than one finger making my mom moan harder. As she moaned, I continued to beat my meat. This continued for a while and then the guy started to eat her getting it wet and then soon after slowly but steadily penetrated her asshole making my mom moan loud higher and higher as he went deeper. For some reason, looking at my mom's ass getting devoured along with her loud moans made me horny as fuck and I ejaculated.
As my balls are drained of cum, I realized what I was doing and quickly put on my pants which had cum on it and quickly got out of the house and into the car.
I had lots of questions running in my mind as I drove to the nearest public bathroom to get changed starting with
"What the fuck just happened?" and "Who was that guy nailing mom's ass?"
Part 2 to be continued…