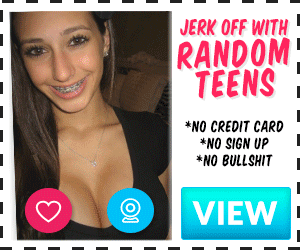 It's nearly 3:30am here as I write this, a real impromptu fucking I wasn't expecting at all lol.
Bit of background, me and my husband have been hotwifing since we got together 20 years ago when we were 18 and 19. Ive been with a few of his friends, mainly early on as we had a few threesomes and I'd strip on MSN for them back in the day. This friend is one who saw me on MSN nearly 20 years ago and I've kissed him on nights out a few times but that's it.
On to tonight, the football team me and my husband support were playing tonight in an important game and we invited a couple of his friends round to watch it with us. Order a takeaway, watch the match etc. They came round, one of them had to leave at just before ten but we thought the game would be a comfortable win and would be over by them.
Half time comes and our team is winning despite not playing well and all is looking easy. The takeaway has come and been demolished, my husband has had a few beers, his friend who's working hasn't drank, his other friend Alex has had one because he's driving and I've had none because I'm too nervous. The second half starts and straight away the opposition score and things get tense. Then they score again and now things aren't looking good. Despite huffing and puffing 90 minutes ends and we are now level on aggregate. Husbands friend who's working has to go and says he'll listen on the radio. My husband, Alex and I sit on the sofa ready for extra time.
Me and my husband are a bag of nerves but Alex is very confident and says "we'll win, even if it goes to penalties we'll win" extra time comes and goes, still level, time for penalties. Alex had decided he was going to leave his car here and get a taxi home so he could have a few drinks for his nerves lol. I'm not confident at all, my husband is a bit more confident, probably due to a couple more beers, but Alex is still adamant we'll win. He tells me to be more optimistic and says "tell you what if you really think we'll lose then for every penalty they (the opposition) miss you have to take off an item of clothing" my husband said if I want to I can so I said "ok let's make it interesting, I'll do that but for every penalty we miss you two have to take off an item of clothing as well" they agree and we get ready to go.
Their first penalty our keeper saves it lol. They both look at me so I take off my bottoms. Our first penalty we score. Their second penalty our keeper saves it again! I'm delighted and take my top off and swing it around my head lol. We score our second, they score their third, we miss our third. I tell them both they need to take some clothes off lol they both go boring and take off their tops lol. They score their fourth, we score our fourth and then it's a decider, if they miss we win. We watch in anticipation and our keeper saves it!!! We're through to the final!! We jump and down screaming and celebrating, me in my underwear lol. My husband and his friend have a drink, we are going mad for about five minutes!
As we start to settle down and we were all sat down again Alex says "they missed and you didn't take off an item of clothing" so I stood up, took my bra off and threw it at him and my husband gave me a smile that let me know he enjoyed that and I sat on his knee and started kissing him. Alex says in a half joking way "where's mine?" probably half drunk confident so i look at my husband who says "fine by me if you want to" so I climb off my husbands knee walk over to Alex sit on his knee and kiss him for a couple of minutes. Nothing else happened but after that we just watched tv for a bit with me still topless.
Alex had ordered a taxi for half 11 but by half 12 it still hasn't come. He's tried ringing but no luck so he says he'll walk home. I tell him he can't do that and I'll drive him. I pull my jeans back on, just put on a zip up hoodie to cover my top half and I'm ready to go. We say bye to my husband who says he's tired and going to bed. I kiss him goodnight and we head out.
It's only a ten minute drive to Alex's house but he asks if we can get a McDonald's on the way. I never say no to a McDonald's so off we go lol. We sit in the car park eating it and he says it was a fun night. I say yeah can't believe we won on penalties and he said "double win for me because it meant I got to see your tits too" and I kind of had a feeling where it was going then so I pulled down the zip and said "these tits?" And gave him a quick flash lol. He laughed and said "yeah and the kiss was nice too" and leant over to kiss me. I didn't stop him and leaned in too and we started kissing and he started grabbing my tits and I said "I was a bit disappointed you two took your tops off instead of your trousers" he took the hint and pulled his trousers down and said "there you go" and we started kissing again.
I put my hand on his dick and it was already pretty hard so I put my head down and started giving him head. While it was silent I could hear cars coming in and out the car park and the deliveroo bikes but it was too late to stop now especially as he'd took my bottoms off and started fingering me, I was too turned on now to not fuck.
I told him to lay his seat back and as soon as he had I climbed on top of him and started riding him. The windows were really steamed up now so I didn't have to worry about anyone seeing us but I still tried to keep low anyway and as I did he sucked on my tits and kissed me while slapping and squeezing my arse. I was going faster and faster and told him I was about to cum and tried to keep quiet while I did. I was hot and sweaty now so asked him if he wanted to go on top.
We awkwardly switched positions and I laid down and opened my legs for him and he got on top. He asked me to play with my tits so I did and he asked if he could cum on them and I said yes, then he said "push them together I'm about to cum" and he pulled out so i quickly shuffled down the seat and caught his cum on my tits and also took a bit on my hand and to the face lol. I licked off what went around my lips and then grabbed his dick and put it in my mouth. He moaned and said "you're amazing" which made me feel good so I licked my tits clean for him and then sucker my fingers one at a time to get off what was on them, the whole time making eye contact with him and smiling.
Once I'd done that I shuffled over to my seat and we both got dressed. I turned the car on and waited for the windows to clear and he was asking a few questions about mine and my husbands relationship so I explained it to him, he obviously knew bits but not everything and he was saying how he thought it was weird that when we were younger on nights out I'd just be dancing and kissing his mates including him and my husband (boyfriend when we were younger obviously) never seemed to care but he gets it now.
We got back to his and I said I won't kiss him goodbye for obvious reasons and he asked if he could have a photo of his hand on my tit so he could send it to a friend and boast he'd fucked his taxi driver lol. I said yes and undid my jacket again and then he took the picture, I made sure there was nothing identifying in the picture and he sent it.
We said our goodbyes and I drove home. When I got back my husband was asleep so I had a shower, wasn't tired so now here I am writing this on Reddit while the birds sing and it's 4am now lol.
Feel free to dm but no dick pics, no asking to meet or role play I'm not doing that on here and no ratings or any of that crap either.