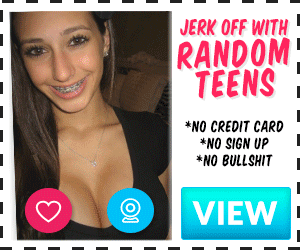 It was late in the night and I went to sleep after a long day at the office. I layed agaisnt my hot wife, she is a curvy girl in the right places. She felt my soft dick turning into a hard cock pressing against her butt and slowly reaching her pussy. She started to get very needy for a good fuck, and told me she wanted me to put my hard dick inside her. I could feel that she was playing with her clit the moment I positioned to enter. We made love while we kept spooning, I kissed her in her neck and played with her boobs some beautiful D cups.
First time posting. Please let know what you think.
****************
She kept grinding on my cock and moaned more and more. It felt so good inside her she told me, waiting all day for this moment she admitted. Soon she moaned until my cock made her cum. She moved away and turned around so she could kiss me on my lips saying that she felt amazing and it was exactly what she needed. She cried, laughed and just wanted to lay in my arms feeling secure. I hold her close and then we felt asleep.
The next morning she realized she was the only one who came… She thought that it was very selfish and she got horny thinking of going below the sheets to suck my balls. She saw me sleeping and decided to continue and went down the sheets and took my soft cock in her mouth and sucked it until it was ready to re-enter her soaking pussy. But instead of going on top she grabbed nora (a dildo) and let nora go inside her while she kept on sucking and playing with my dick. She wanted to suck it until it came inside her mouth. In the meantime I woke up seeing what she was doing. She started moaning on my cock because she was close to cum with nora inside her.
She gave up on her mission and let nora out and my cock in. She loved this bended 7″cock. It felt amazing. She started riding it and told me how fantastic it felt. I was being milked and love to see that she had nora in her hand covert in her wet pussy juice. I ordered her to stick nora in her mouth while riding. Of course she followed my orders. I told her to get off me and orderd her to lay doggy but with her face in the bed. I saw that shining wet opened pussy and couldn't resist to eat her out. She was so horny she came very quickly after my tongue touched her clit. Then I spanked her perfect ass and gave it a little bite. Soon she felt my cock opening her vagina again and my hands where around her neck, softly shoking her. I was so close, I stopped pounding her and told her to get her mouth ready for my cum. I facefucked her for a short time and my warm thick sperm exploded into her mouth. Forced to swallow. I told her that it was the best wake up call ever.