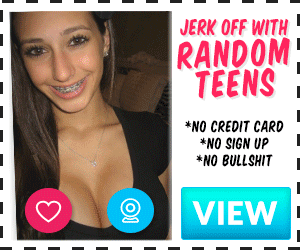 I am sitting at home watching some college football my team is having the best year in school history maybe the best year of any college football team. In front of me on the coffee table set a lay out of game day snacks chips and salsa some cheese dip and a bucket of ice-cold beer. Since my best friend had to work and could not make it to my house for game time, I broke out the black label Crown Royal whisky poured myself and nice glass over ice with just a splash of Coke. Time to get my drink on and watch the game.
Amber and her friend Jenny showed up in the second quarter of the game. He baby I thought you where going to your moms today? I did, but Jenny called and wanted to have some girl time so I thought we would come over here and watch the game with you guys. Where is Mike? "He had to work" I replied.
We are hungry do you have anything to eat? "yes, I have plenty of food I BBQ some burgers and chicken wings.
As I went back to watching the game my team was driving down the field. Up 14-0 it seems like we are about to run away with the win. I can here Amber and Jenny talking in the kitchen, but I am not paying attention to them.
"Amber, Amber!" Are you hungry? Yes, I am hungry, hungry for some dick.
I heard the word dick but never turned to see what they were talking about.
Amber and Jenny kept talking to themselves. "Hey Baby" Amber yells, "can we have something to eat?"
Yes, help yourself to anything you know you are always welcome to eat anything.
Anything yes replied?
I turned an looked at her, yes of course eat, RUN! RUN! Yes Touchdown!!! Did you see that we are up 21-0 with 10 minutes to go to half time?
A couple minutes later Jenny walk by in her underwear and t-shirt bends down to grab a chip and looks up at me and says "can I have one of your beers?'
Sure, Watch the! Come on D it is number 14 every time can we not double team him or something? We can't let them catch open passes like that all day!
Amber sits down next to me with just her panties and t-shirt own. Grabs a beer and says" you said I could eat anything right?"
Me thinking I am about to get a blow job, "sure anything you want." She takes a drink and then walks away.
I am still watching football a few minutes later I can hear a moan or two coming from the dining room. I look back and I can see Amber kneeling on the floor.
You can read more of my Erotic Stories [Here on my Blog.](https://scarlettlive.com/erotic-stories-2/)
I walk into the dining room and what do I see? Amber on her knees her pale rounded bottom bent over her head was buried between Jenny's long tan legs. Jenny was sitting on a chair with one over her legs prompt up, she was running her fingers through my girlfriends long blond hair, her firm perky breast, small pink erect nipples standing at attention. We have been doing Jenny for about 6 months she was a couple years younger than us a local college student I thought her job was to tan and look good at the bar where Amber worked and have men buy her drinks all night, little did I know she was in med school, I thought that was just something she told the guys to start a conversion .Touchdown! What the hell! Number 14 again right up the middle!
Amber looked up at me and smiled "you said I could eat anything I wanted; I was hungry for your cock, but I found something better." You want to join in? She spread her knees apart I guess this was my cue to assume the position under her.
While between her sexy muscular legs doing my best to tease her clit with my tongue Jenny was lustfully moaning. I have never seen Amber go down on another women but if she does it as well as she gives a blow job Jenny is in for an erotic time. After a few minutes of butterfly-soft licks I started feasting on Ambers little flower. Devoting time to tease her, sliding my tongue between her slit, furiously licking her little clit. Her entrance welcomes my finger slowly moving into her tender pool of moisture.
Their lustful moans growing intense now the sounds of their heated gasp made the blood rush to my bulging manhood. Jenny's heavy breathing was sparking my curiosity I wonder if they have done this before.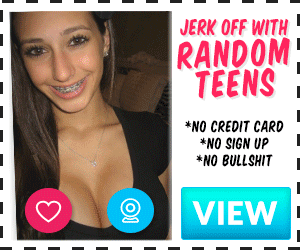 After Ambers honeypot was drenched with her juicy moistier, I moved around the back of her staring at Jenny's tan breast as she delicately kneaded them back and forth. Her body was jerking with passion, with her eyes closed and her head tilted back she was melting away.
Amber looked at me and asked if I wanted to taste her. Moving between Jenny's legs our eyes met she had the most lustful gaze, caressing her hips moving my hands around her small waist I guided my moist mouth towards her purple belly ring, Kissing and sucking on her glistening abs working my way down to her clean-shaven vagina. My tongue wandering around her clit aggressively moving my tongue up and down. Her damp entrance welcomed my finger probing her tight womb.
While I was enjoying this sexy young women's body, savoring her juicy love mound, moister was building up on my beard. Amber was worshipping Jenny's perky breast massaging her body, tracing her tongue around her nipples. Jenny moaned her long tan legs swaying in the air, trembling with erotic bliss. The magical moment was rapidly approaching Jenny moved her fingers rapidly over her clitoris. "Just like that make that pussy come" yelled Amber. Thrusting two fingers dip into her entrance Jenny's body was thrashing about as she gasped and moaned, "Don't stop, oh fuck yes, yes oh god."
"Come for me make that pussy happy" Amber caressing Jenny arguing her on. " Oh, ohoo, I want your cock in me, get over here."
Jenny quickly laid on the floor spreading her legs gasping as my erection plunged into her tight moist pink pearl. "Oh god you feel so good inside of me my pussy is so wet." Settling down to a steady rhythm raised up on my knees Amber moved over Jenny's stomach facing me with her erotic green eyes, I kissed her penetrating her mouth with my tongue still wet from Jenny's pussy. Our lips embraced in a tantalizing kiss. I was so aroused, my shaft was so hard I could barely bend it, my bulging cock filling Jenny's drenched tight pussy.
"Does that feel good baby, you like her pussy?" "Yes, oh she feels so tight"
Amber laid down next to her young friend kissing her softly on the lips, whispering in her ear "I love the way you moan." Amber moved one of her hands down to Jenny's clit and started playing with her friend's pussy.
"Harder baby fuck her hard, Yes don't stop fuck that pussy hard" I am not sure who was turned on more me with my rigid cock turned on by seeing these two sexy young women, or my girlfriend now watching my cock go in and out of another women's pussy. She seems to be turned on begging me to go deeper, demanding I pound that pussy, whispering dirty things to Jenny, touching herself watching me slide my cock in this tight little shaved pussy.
Whispering in her ear "you like that, how does his big cock feel inside of you?" Jenny was not very vocal beside her thundering moans.
"I want your cock in my mouth" Amber snatched up my erection and rapidly inhaled my penis. Sucking all of my shaft down her throat she had amazing blow job skills.
" You like that is that pussy good?" Inserting my cock back into Jenny, I want to watch you come all over her baby, you want to come for me? Yes, me love.
I was ready, the urge to finish was overpowering me, blood was flooding my swollen cock, as I pulled out my pulsating member Amber clasped her mouth around my staff, moaning recklessly as steamy ejaculation erupted form me, yelling load" oh god" I tried to pull her head off my sensitive cock but she refused to budge, clamping on to my hips forcing her mouth all the way down to my bush. " stop stop" I begged her she know how good it feels. Once I finished, she smiled and locked up at me "did that feel good baby?" I bent down and planted a kiss on her lips, kissing her plump lips, it was always my way to thank her for not stopping as she sucked every last drop of come out of me.
You can read more of my Erotic Stories [Here on my Blog.](https://scarlettlive.com/erotic-stories-2/)