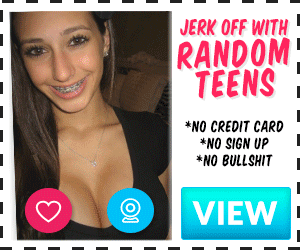 The phone rang and on the other end was my mistress. Good morning my sissy Heidi. We have lots to do today. Now get changed into something comfy and be ready soon and I will pick you up. I hung up the phone and started to think, what does she have in mind today? I know it was not going to be good because she called my sissy Heidi.
I went up to the bathroom to take a nice shower and shaved. After applying some nice feminine location I went to my room to find something to wear. I picked out a nice pink flowery top, black leggings, black thong and a pink bra to match what I was wear. I slipped into my thong and bra and seat down at my makeup vanity and put on some lite day time makeup. As I was just putting on my lipstick I hear my apartment door open.
Sissy Heidi where are you? I had a sinking feeling. I was not ready and it is the mistress. She walks into the bedroom and to fond me not ready. She stood there and in a firm voice. I told you to be ready soon. What do you have to say about this? I am sorry, I am almost ready. I just want to look good for you. Now get over her as she started to seat on my bed. I have to punish you for not being ready. Yes, mistress. I know what was coming. Now turn around and bend over. How much longer was it going to take you to get ready? Ten more minutes mistress I said. Well then it will be ten spanks one for each minute you were late. She slapped me five times on each cheek.
When she was done I thanked her and told It will not happen again and I finished dressing, put on some nice 3 inch heels and grabbed my purse. I could barely seat down do to my punishment. My ass was red and sore. We drove to the mall and went shopping for clothes, shoes, and lingerie for her and me. Next thing I know we were parked in front of a beauty salon. Go inside and talk to Judy and tell that you are for a makeover appointment for Heidi. And I will be back later to pick you up. I have something I have to do now.
As I walked in Judy said you most are sissy Heidi. I am. Well, Kerin is ready for you in the back. As I walk to the back I could hear the ladies talking and some laughing and I know it was about me. Well, Heidi, we have lots of work to do for your party tonight. I did not know what she was talking about but I know it was not going to be good knowing my mistress. Kerin got to work and the next thing I know I was done. I had new fingernails, eyebrows, and new sluty make-up. I walked from the back and saw all the ladies where gone and a new bunch was getting work done. There seats mistress and looked at me and said you look great for tonight sissy. Now pay Judy and we are off to my house.
As we were driving back to mistress's house I asked her what she had planned for tonight? She looked at me and said. First off you will find out later, and second, what did I tell you about asking me about things I have planned for you. The first thing out of my mouth was, I am sorry I should have never asked. When we got back to the house I grabbed all the bags and went inside. As I was putting the bags down in the mistress's bedroom I was pushed down over the bed and mistress pulled down my leggings and slapped me a few times and then I felt the largest butt plug mistress had and forcefully shoved it in my pussy hole. As she did this she bent over and said do not ever ask me what I have planned for you, do you understand? With tears in my eyes because of the pain, Yes, I am sorry. With one more hard slap, she said good, remember that. Now pull up your legging, start cleaning, and put on your sissy collar. we have guests coming over soon. Yes, mistress as she walked away.
For the next hour, I walked slowly and with each step I made I winced from the pain as I dusted, vacuum, cleaned dishes, and got everything ready for the party. When I was done I heard the mistress say get up here sissy it is time to get ready for tonight. As I walked into my bedroom I was shocked. They're hanging on the closet door was a beautiful wedding gown and other dresses. I hear from the other room. Sissy get dressed in one of the dresses and come hear. Yes, mistress. I put on a nice short red dress that fell just over my ass. Underneath I put on some lacy underwear and thigh-hi. After I was done I walk into mistress's bedroom. First, bend over and let me see if you left that pussy plug in. As she looked she told me what was going to happen tonight.
Tonight the party is for you. It is going to be your wedding night. Each time that someone wants to have sex you are going to change into the wedding gown and then be married to that person and then you will have to and do what they want to you. Also, you must leave the pussy plugin till he wants to fuck you. Then right after that you most put it back in. So the next hour the guest started to show up. All total of six guys and three of my mistress's girlfriends showed up. After serving drinks for some time one of the guys told mistress it was time. Mistress looked at me and told me to go change it is time. One of the girls went to my room with me to help me change.
I walked down in a white wedding gown that fell just short of my knees and had a long train. I was in all white underneath also. After a very short ceremony, my new husband tokes my hand and lead me to my room. As he shut the door behind us, he told me to get on my knees were all sissy brides should be. As I got on my knees he unzipped and told me to pull out his cock and start to suck and make it hard for him. I felt him get hard in my mouth. It was nice and big around 7 inches. He made me chock on it each time he told me to take it deep. My jaw was getting tired from sucking. I could taste his precum and know it would not be long before he would cum.
He pulled out and told me it was time to take my manhood from me. He had me bend over the bed and show him my pussy ass. As he slapped my ass I heard him say "nice pussy I am going to fuck that thing well". He pulled out my pussy plug and place his head of his cock at the opening. He bent over and whispered in my ear, are you ready. No, I am afraid. As I could feel his hard cock spreading my pussy he told me I have no choice it is going to happen. I felt the head pop in just a few inches. It felt as if a hot knife were ripping me open. Tears welled up in my eyes, I arched my back in the searing pain, and I thrashed about in a struggle to pull away but he and forced my face into the pillow to muffle my screams of pain. Take it out! It HURTS. I know it hurts, he whispered. Relax and take it. and then he pushed his cock in deeper, ever so slowly, ever so gently, an inch at a time, as I writhed in pain and bit the pillow. He was patient but, despite my woeful pleas to take it out, he was determined to sigh with pleasure by penetrating my virgin ass all the way.
Inch by excruciating inch he pushed deeper and deeper inside me. When he was all the way in he moaned What a sweet tight ass. He started to slowly slide in and out of my pussy. It still hurt. My ass burned with the sawing of his cock. His mushroomed head was smashing my inside. He began to breathe more heavily and moaned aloud as he stepped up the pace of his thrusts to a wild frenzy until, at last, he gave one final thrust of his cock as deep as it would go. I felt the head of his cock expand and explode his warm man-juice inside me. He then just fell on top of me with all of his weight. As he was getting soft inside of me he rolled me and put on his clothes. As he was walking out of the room he told me. You are no longer a man you are a cum dump sissy bitch gurl now. I got off the bed and cleaned up and got dressed one more time in a new dress and went downstairs
. It did not take to long. I was back in my room putting my wedding gown back on for another wedding and more sex. There I was back in my room sucking cock and being used as a sissy bitch gurl. This guy was not as big but he could last for a long time. Then back downstairs with a full pussy of cum to wait for the next time. Some guys would use my pussy to cum in and some would use my mouth and make me swallow.
It was getting late and my mistress told me to go to my room and wait till she comes up. When the door opened I was thinking it was going to be mistress only. Well, I was wrong. The whole party was in the room with hard-on and strap-ons on. I know I was going to have a wedding night in hell now. The man with the biggest cock around nine inches told me to come over and sit on his rode so he could feel what the others were saying about me and my tight pussy. As I sat down on it I started to think. It will hurt because I have never had anything that big in me that night. To my shock, it felt great. I started to bob up and down on it.
For the next hour, I was used like a cheap whore. I was getting fucked and sucking cock like a pro. I know all the guys were about to cum because mistress told me to get on my back. And put my legs in the air because she was going to use me and watch the men cum all over me. I felt the mistress's 10-inch strap-on push deep in my well-used pussy as all the men stood around me with hard-ons and stroking them. It did not take long when I heard the first guy start to moan and told me to open my mouth. As I opened my mouth I felt the first hot spray of cum all over my face. Then another and another till all six of them covered my face with hot sticky cum.
As the last guys covered my face I could hear my mistress laugh at me and say. What a sissy cum dump bitch gurl you are. Letting guys use you like a cheap whore. I could not say much, I was so tired from being used. My mistress used my well-used pussy for some time until she came. She pulled out of me as I rolled over and I fell asleep with a face full of drying cum.
---