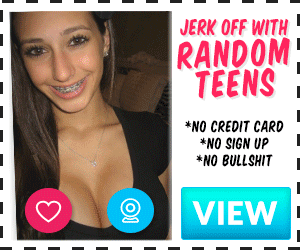 Long time lurker, first time poster. Sorry for the length, but I figured that my first post should go all out. Skip to the ******* to get straight to what you presumably came for.
My wife and I have been together for 4 years, married for 2. We have an insanely active sex life, in which basically anything we want to try, the other us up for (yay healthy discussions). We know what each other likes, what's off limits, etc. I led off this way to say that, despite all this, it took me 4 years to realize that combining alcohol and weed turns my wife into what can only be described as a no-holds-barred sexual freak.
Like all of us, we have been going slightly insane during the pandemic, and finally were relieved to book and take a tropical island vacation for our anniversary (all-inclusives are always worse than you think they are). The first few days followed the same script: wake up, drink, lay in the sun, drink, eat, fuck, sleep.
The formula changed the third night (our actual anniversary night). The place we stayed at had the option of renting canopies with king beds on the beach overlooking the ocean (the canopies had semi-translucent drapes around 3 sides of them, so when they were drawn you could see silhouettes of who is inside). We booked a wine and cheese plate ordeal at one of the canopies that lasted for two hours at sunset. Since we were just getting home from the boat and were already about 30 mins late, I ran to check into the canopy while my wife freshened up. I brought along a joint we picked up along the way.
My wife has zero problems with showing off her body, and has always dressed in things that were incredibly revealing without going overboard and looking like a stripper, and tonight was no different. She showed up to the canopy wearing a very low cut top that accentuated her cleavage paired with a tiny skirt that left little to the imagination. We ate a little of what can only be described as "sweaty cheese" and treated ourselves to a surprisingly good bottle of champagne. When then shared the joint before I headed to the ocean (which basically was only 30 feet away) to take a picture of the sunset.
***********
When I got back (2 minutes later), I saw that my wife had pulled the canopy sides around so now the only way you could fully see in was if you went to the ocean and turned around. I thought it was to give the couple who was dining on the beach about 25 yards away some privacy, but I was dead wrong. She grabbed me and thrust her tongue into my mouth harder and more aggressively than she had ever done, which sends me crazy because I love when she takes control.
I reached down and grabbed her ass and pulled our hips together, as she moaned loudly into my mouth. Her hands were now rubbing my cock through my jeans, which was already as hard as it may have ever been. I pulled her thong aside and tried to rub her clit with two fingers, but she was already so soaking wet that my fingers just slipped inside, which caused her to squeal and kiss me harder.
She then laid down on the bed, pulled my cock through my fly, and started giving me the most enthusiastic blowjob I've ever had. She was never one to really deep throat, but I suppose the 4 hours of rum, 1 bottle and champagne, and half a joint got rid of most of her gag reflex. She took my entire cock down her throat, slurping loudly as she moved her head back and forth.
I reached my limit pretty quickly, and when I told her I was on the verge of cumming, she told me she wanted to watch me finish myself off. With that, she swung around so that her head was at the foot of the bed and her feet were facing me as she opened her legs, pulled her panties to one side, and began to finger herself with one hand while grabbing her tits with the other.
The sight of her doing that combined with the loud sounds that her wet pussy was making and her uncontrollable moaning pushed me over the edge. I shimmied over to her and put my cock in her mouth a second before I came hard. She looked me in the eyes and swallowed every drop (she had never done that). Rearranging herself, she gave a little laugh and a wink, kissed me hard, and said that there was more to come after dinner.
After dinner, we hurried back to our room like horny teenagers. She told me to go outside on the balcony and sit down, while she went to the bathroom and poured another drink. When I heard the sliding door open a few minutes later, I turned and gasped. My wife walked out in the full Catholic schoolgirl outfit, with a white top that was tied together under her breasts, a red plaid "skirt" that barely covered half her ass, and white thigh high stockings.
Without saying a word, she pushed me down on one of the chairs, took my pants off, and got on her knees in between my legs. She gave me another blowjob, this one entirely different than the one earlier. She slowly swirled the tip of my cock in her mouth, barely putting half of it in before taking it out and licking slowly up and down the entire shaft. She moved her head lower and began gently licking, and then sucking, on my balls, all while maintaining the sexiest eye contact I'd ever seen. She licked the area between my balls and my ass while giving me a handjob. She came back up and made sure the tip of my cock was covered in her spit.
After a few minutes of this, she stood up, turned around, and lowered herself onto my cock reverse-cowgirl style. My cock slipped in easily and the thought of getting fucked on a balcony where anyone could see caused her to get even wetter. She fucked me slowly while looking back at me, and if I hadn't come an hour earlier, I would have already been finished. Signaling that she wanted me to take over, she stood up and bent over, literally grabbing her ankles and spreading her legs.
I stood up and forcefully thrust my cock into her soaking pussy, grabbing her hips for leverage. Using her pussy juices, I wet my thumb and slowly circled her asshole with it, before inserting it gently, which was met with a loud scream of pleasure. I was on the verge of cumming when I hear my wife say to me "baby, I want your cum all over my face."
That was all it took, and as I pulled out of her, she turned around and got on her knees, untying her blouse as she did so. Her breasts popped out and she grabbed both of them hard while simultaneously thrusting her hips as if she was bouncing on an imaginary dildo. The sight of this was too much, and I unleashed rope after rope of cum on her face, neck, and tits.
As I plopped back down in exhaustion, she wiped her face, kissed my cheek, and told me to take as long as I needed as she was going to remove her makeup (along with the rest of my cum that covered her). I sat outside recuperating for about 20 minutes before heading back inside, where I was met with yet another surprise. My wife was lying on her back in bed, rubbing her clit with her vibrator that I had no idea she brought along, and said "its my turn now."
My refractory period is usually multiple hours, but when she got on her hands and knees to take my cock into her mouth for the third time that night while using the vibrator, my dick immediately sprang back to life. The only way my wife can come from sex is prone-bone, so I flipped her over on her stomach and straddled her ass. I grabbed the vibrator out of her hand and said "I'm going to use this as I fuck you," which elicited a loud moan. I slid my cock between her legs into her pussy, as I moved my hand and the vibrator under her so I could stimulate her clit.
Within minutes, she was bucking her ass against me and screaming into the pillow. I took this as a cue, adjusted my positioning a bit, and fucked her as hard as I ever had in my entire life. My right hand was working the vibrator, while my left was pushing her ass so far into the bed that I almost pushed her through it. 30 seconds later, she had a body-convulsing orgasm, shaking uncontrollably. Between moans and gasps, I hear her barely make out the words "Cum on my ass."
She reached behind her, grabbed her ass cheeks, and spread them wide. I happily obliged, coating her asshole with so much cum that it ran between her legs and over her pussy before pooling on the bed. I collapsed beside her, trying to understand what the actual fuck just happened. She turned to me, smiled and said "I think we should smoke more often before fucking again." Who am I to disagree??