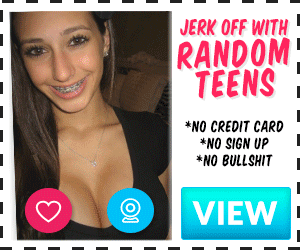 There is this game called Strip Shooter. You can still find it on eBay for about $12. We first heard about this game when we went to a friends house. Usually we play spades, but this particular gathering my friend wanted to play something that would involve all 6 couples and the one single guy. When we first got there everyone was eating and drinking. We jumped right in and had some drinks and food. My friend for some reason, had porn playing on the tv and music blasting. There were some pretty hot guests at the party and everyone was really nice. Besides my friend, we had never met anyone there. We quickly made a lot of new friends and I immediately flirted a lot with one guy in particular that was single. He was tall and buff. I could see from the fitted slacks he had on he had a big dick. I made a mental note to have my husband get his contact info so I could see that package for myself later. My husband had seem to make a connection with a few of the wives as well.
After a while my friend gathered everyone in the living room to play a game. He brought out the game and put it on the coffee table in front of all the guests. It was a red box with yellow lettering that said Strip Shooter. Almost immediately everyone especially they ladies started to resist playing but after a minute or two of protesting everyone agreed to play once we understood it was do the action or drink the shot. The object of the game is to spin the wheel and whatever the arrow lands on you do. First two rounds everyone chooses to drink. On the third round one of the wives removed her shirt and that got things started. After about 30 minutes everyone was completely naked. I was one of the first ladies to become fully nude. At that point we changed the game to whoever went last choose what the next person does.
My turn hits I choose the sexy single guy to eat me out. I lean back and he eats me out in front of the other guest. He stops after a while and flicks the arrow to keep the game going. He tells my husband he has to get his dick sucked by any lady he chooses. He picks a sexy big breasted chick that he has been slobbering over all night. He stands up and she takes my husbands dick into her mouth. I'm still getting my pussy ate. My husband tells her to flick the arrow since technically she is doing the action not him. She tells her husband to go eat the pussy of another wife. He does.
By the next turn the orgy is in full swing. Another husband has join the single guy touching, fingering and sucking on me. The single guy has me deep throating him. I lose sight of my husband, but Im sure he is fucking the chick somewhere in the house. My friend is on the couch opposite of me and my two companions getting rode hard. I ended up getting spit roasted. Then fucked by my friend. My husband said he had a threesome with two of the wives and got head from the third before he came. Im cutting out a-lot of details but it was a dope night. If you are into the group thing you should probably have that game!