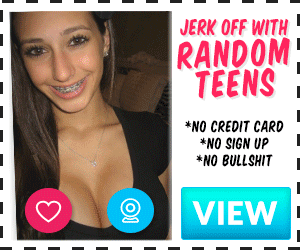 Suspended in mid-air under a dingy light bulb, he couldn't move an inch. His embarrassed gaze flitted between the curiously staring women, whose eyes he could just make out through the dusk. Tightly frogtied arms and legs immobilized him. He felt like a piece of furniture. The ball gag didn't help either. At least he still had his boxers on. They didn't do much to hide his excitement though, which grew with every heartbeat.
Last week, Alice had asked him to help out the girls of the local shibari group. "They need a guy to do some rope demonstrations on. Some simple ties, it's no big deal really." Her feminine charms did not fail her.
The girls' eyes refocused to a point behind him. The sound of clacking heels emerged and moved closer. "Mind if I take these off, Bob?" Angry ball gagged mumbling was heard. "Hmmmm, let's just say that means… no." He felt something pulling his boxers. Snip! Nervous giggling erupted from the audience, a cool breeze flowed around his now freely dangling, exposed parts. More clacking. Alice's voluptuous figure moved into view. Her almond eyes moved down towards his most sensitive parts and he felt her gaze tracing his skin like a focused beam. A primordial sense of danger manifested itself in a pit in his stomach and an irrational horniness. They made eye contact. Slowly, she reached out her arm and encompassed his balls. He flinched and subtly retested his bonds. The rope was unyielding. Despite his best efforts to conceal his inner state, his eyes hid nothing. Satisfied with the effect, and without losing her grip, Alice faced her audience and cocked her head.
"Now, girls, here in my hand rests a uniquely male vulnerability: we will never quite understand what it feels like to have these. Or, for that matter, to have them crushed…" She shot a quick glance at Bob. "It must feel like having an internal organ squeezed. All I know is that the sense of power is… incomparable."
Alice turned back to Bob. Their eyes locked, and her hand closed around his balls, the pressure increasing every second. Nothing turned her on like having a man submit to her will, and she felt herself getting moist. Initially, he was able to retain a stoic composure. Alice, however, knew he wouldn't be able to keep up this facade for long. Soon, Bob's face started twitching. "You're wishing you could close your legs, huh?" His imploring eyes scanned the faces in the audience, trying in vain to initiate an intervention. Hot eyes were on his aching balls. "Is that uncomfortable? I wouldn't know." Even though he was vexed with Alice, his eyes couldn't help being drawn to her full breasts, and his dick still wanted to penetrate her. John was now squirming frantically and losing his composure completely. Alice finally stopped adding pressure. "You want me to release your balls, dear?" Some muffled cursing was heard. "Your cock doesn't seem to mind…" It was true. His mind and body were dreadfully out of sync. "It feels so good to have someone hate you and want you at the same time." She ran the tips of her fingers across his pulsing member. "Now, let's see what we can do with this…"
In case anyone wants part 2, comment below and I'll write it!