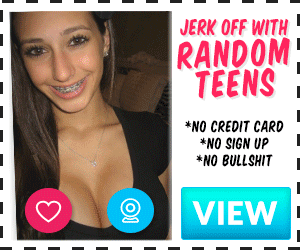 I walked into the office with a spring in my step, as Genie floated shoulder height on her magic carpet.
"So this boss" she said in a causal manner "you got the hots for her huh?"
"Like you wouldn't believe" I sighed.
I noticed an expression cross Genie's face. Like she wasn't ready to imagine another woman being drooled over the way she was. I led her towards Claire's desk, and as soon as Genie clocked her, she changed her tune.
"Holy shit! That's your boss? What is she doing working here?"
Claire was the quintessential milf. She was in her 40s, and had the confidence and assertiveness you get with experience. But she didn't act 40. And she didn't look it either. She had an hourglass figure that she only properly showed off on staff nights out, but I had the daily luxury of seeing her wide hips and full juicy bottom squeeze into tight work pants and pencil skirts every day. Her tops, usually either a blouse or cotton T-shirt, were always form fitting, tucked in at her tight stomach and stretched out around her huge breasts. Today, as I went in to her office to fulfil a lifelong fantasy, she was wearing a tight white top, with the hem of bra poking out, and a tight black shirt which was shorter than usual.
"Hey there Rob" she said in a happy tone "you ready to get this review started?"
"I can't wait" I told her.
"Ok, so let me get your file up. We've all been really happy with your presence on the team, me especially. It's been great having you work under me these past few months. So here is what I've written on the form, come around and have a look"
Walking around to her side of the desk, I leaned towards her computer screen and gently laid my hand on her shoulder. An initial moment of surprise from Claire was replaced by the same uncontrollable horniness that overtook Sandy.
She kissed me on the lips and ran her right hand down my chest, past my stomach, and let it settle on my groin. I tore her cotton top down the middle and exposed the enormous breasts that were being pushed up in her red lace bra. Turning her around, I pushed her down slowly towards the desk, bending her over. Dropping to my knees, I placed my hands on the outside of her thighs and pushed the material of her skirt up so far that it became nothing more than a belt around her waist. Slipping her panties to nestle around her ankles, I began eating her pussy. Claire's loud moans filled the office, as she spread her legs further and pushed my head with force towards her clit. I could feel her juices trickling down my chin. The stiff erection in my pants couldn't wait any longer. I dropped my trousers, and slowly entered her now soaking wet pussy. As I thrust my cock deeper and deeper inside, she screamed with pleasure, only catching her breath long enough to shout
"harder and faster Rob, I want to feel all of you"
I couldn't believe how good she felt.
"Play with my ass Rob" she moaned.
I figured my excitement could not grow any further, but I was wrong.
She suck on my thumb and guided it towards her tight pink asshole. It slipped in with ease, and I copied the movements of my thrusting, going deeper and deeper each time.
"Mmm, I need more" she said, unsatisfied with the thumb alone.
I placed two fingers in the air in suggestion, and she gave a sly shake of her head as she began to giggle.
"You know what I need in there" she whispered.
She suddenly grabbed lube from her top desk drawer, an act which made my mind race with thoughts of what went on in this office when no one was around. She squeezed the bottle generously over my length, and stroked it back and forth generously.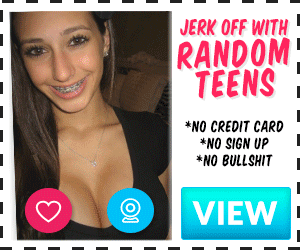 "Now" she demanded.
I eased myself in slowly, and felt the tightness grip every inch of my cock along the way. With just the tip in, she noised happily, and with every additional inch I delved deeper, her moans grew louder and more intense.
I knew I wasn't going to last much longer. Going balls deep inside Claire's tight asshole was more sensation than I could handle. With every thrust I grew closer, as I watched my boss pleasure herself while getting fucked in the ass.
"Don't stop, don't stop, I'm cumming, oh fuck
I'm cumming" she screamed.
It sent me over the edge. Pulling out just in time, I sent a cascade of cum all over the small of Claire's back. She chuckled and hummed with delight as each drop landed on her. With her head still happily resting on the desk, and a look of bliss on her face, I left Claire with a brief kiss on the cheek.
Genie popped back in as I left the office.
"Boy, you've got some moves Rob. Something tells me you might be successful in this office without my help" she was looking me up and down with more consideration than she had done when we first met. Maybe she was warming to me.
"Ok lover boy" she sang "2 down, 3 to go. Let's hope you have enough stamina to keep going".
It was the word stamina that sent the next piston firing in my mind. Someone I had been fantasising about for far longer than Claire.
"Genie, you've given my a great idea. Our next stop is the gym".