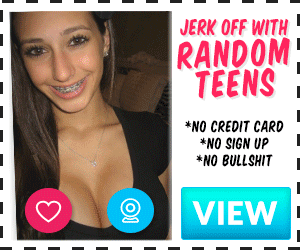 Silviya was a real sex goddess with all her potentials used for pure enjoyment. They met me through e-mail and we decided to meet into having a nice sex party.
​
​
​
Now he wanted me to bang his wife with two of my friends and wanted to see her every hole filled with cocks. WOW! Was she sexy! And he too enjoyed every second of it. I had told my friends that they were to fuck a sex craved slut and
​
​
​
​
​
she had a price tag on her cunt and ass and mouth. They pay the price to her husband and fuck her particular hole. The husband will collect the money and then allow them to further fucking. So in short he was a pimp for his wife and his wife was a whore in our vernacular language.
​
​
​
Now about the couple! Wife was Silviya, age 35 yrs, ht 5'6" stats. 36-28-40. she was fair, with long brown hair running upto her shoulders and she let the hair loose. Her face was oval with almond eyes, Bedroom eyes to be more precise and straight thin nose.
​
​
​
He was Rakesh, age 38, ht 5'8", handsome and his fetish was to collect money for his wife and watch her getting laid with more than one man. This suited us and we, me plus two of my friends, Hitesh (age23) and Jason (age 35),
​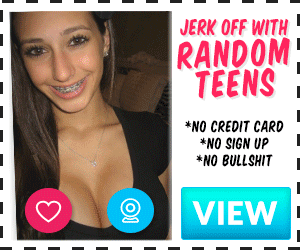 ​
​
purchased the wife for one full night for fees of Rs 2000/-. Rakesh told us to come to posh hotel in Mumbai and book in the evenings and he will come to our room with his wife at 8 PM. So as per the plan we booked a room into a posh hotel in Dader
​
​
​
and waited for the couple to arrive. We were passing our time with beer in hand and sex on mouth. I was telling my friends about Silviya and her husband and told them how to go ahead with the couple.
​
​
​
​
I will not tell you anything about it as it will spoil the thrill of reading this story, so read it and find it out. Silviya and Rakesh arrived at 8 sharp and my friends were stunned to se her mature figure. Silviya was wearing pink Punjabi dress that fitted tight over her nice figure.
​
​
​
Her boobs were prominently seen over the transparent dupatta and that invited our attention. She had applied dark, red lipstick making her lips really inviting for a deep hot kiss. She was wearing mangalsutra, a sign of marriage,
​
​
​
that was resting right on her bust and moving as she breathed. She had not tied her hair and they caressed her back and shoulders as she moved. She swayed her hips from side to side as she walked with her husband, holding his hand.
​
​
​
She was looking at us and may be judging us as she walked to the couch and then sat on it with her legs crossed. Her kamiz rode up and we could see her fleshy thighs over her salwar. In short we all liked her and my young friend Hitesh at once fell in love with her.
​
​
​
Jason was happy and winked at me appreciating the beauty of Silviya. Rakesh spoke, " Friends, this is my wife Silviya. I have brought her here to please you all for just Rs. 2000/- for the whole night.
​
​
​
I am at loss and so please pay her generous tips so that she will be happy to please you more and take care of every fetish you imagine. Call her any name; she loves it and me too. She is a real SLUT and WHORE for today and you can treat her as you want.
​
​
​
The only thing is that I will watch the show. So just let me watch and all will be fine." Hearing this my friends lost their patience and literally lifted Silviya and brought her to the center of the room. Silviya stood there gaining her lost balance and smiled at them.
​
​
​
I sat with her husband watching the activity. Hitesh asked Silviya to dance with him and she readily agreed. Jason looked at them and told them that he too wanted to dance with Silviya. "Hey! You all can dance and shed your clothes at the same time.
​
​
​
That will give us nice strip show." I shouted. All of them started to dance and I looked at Silviya in particular. She was gyrating her hips and shaking her big bosom making the boys drip saliva from their mouths and I am sure from their cocks too.
​
​
​
Hitesh and Jason got rid of the pants and shirts and danced with just the underwear. We could see prominent bulge at the crotch of the underwear and knew that their cocks had responded to the dance of Silviya. Silviya too had removed her kurta and her Bra clad boobs sprang out.
​
​
​
Our eyes bulged and we told Silviya to go ahead and remove her Bra so that we could se her naked boobs. Silviya stopped moving and thrusting her chest forward took her hands to her back to undo the hook holding the bra.
​
​
​
Her boobs jutted out and Hitesh and Jason too came near her to look closer. She removed her bra and gave it to Hitesh and her boobs sprang out naked. They were nice pair of mammaries, fleshy and hard. They had retained their shape in spite of her being 35 and did not sag.
​
​
​
Hitesh took the brassier in his hands and smelled her perfume on it. This must have aroused him because he at once removed his underwear and let his cock free. His cock was rock hard and stood proudly in anticipation of what he was watching.
​
​
​
Hitesh wrapped the brassier on his cock and let it rub there. His cock twitched with the sensation and he waved at us with pleasure. Silviya caught her boobs with both her hands and thrust her chest forwards as if offering the melons to all.
​
​
​
She opened her mouth and sucked her own fingers imitating sucking a cock. She then loosened her hair and let them fall freely, giving her seductive look. Her Mangalsutra swayed freely over her boobs telling us that she was a married whore!
​
​
​
Jason was a little matured of the two and he was rubbing his cock in his fist letting the precome spread over the cock head. Silviya was really showing off her breasts now holding them in her hands and kneading them for us.
​
​
​
Her boobs were really matured and her nipples were erect with anticipation. She had big black aureoles and long fine nipples. Hitesh went to Silviya and tried to grab her boobs but she pushed him away in mock anger, " Hey don't touch me yet!
​
​
​
Enjoy looking at my body and then I will allow you to touch me. And yes first give the money to my husband so that we can be fair with the deal. Please don't mind this, now look at me!" Hitesh stepped back and stood there rubbing his dick. Now Jason accompanied him as well.
​
​
​
Both the guys rubbed their cocks slowly and steadily. Silviya looked at the two cocks and rubbed her boobs, pulling on the nipples and caressing them between her thumb and forefinger. Her eyes looked dreamy as she looked at her husband and smiled.
​
​
​
She called me and asked me to give the money to her hubby so that she can proceed to fuck my friends and me. I told her that I will give the money to him but not the way she wants. First she has to accept the money and then her hubby will collect the same from her.
​
​
​
She said, "ok come on give it to me." I took off my shirt and pants and got naked, took the money (Rs.2000 /- in hundreds notes) and went to Silviya. I asked her to remove her salwar and panties so that we could see her cunt.
​
​
​
"Come on Silviya! Get rid of those clothes and show us some pussy. Show us your choot and gaand. Come on whore show us your shit hole too." "Ohhh Jeevan! Sale chal paisa de! Phir mai tumko aapni choot dikhaoongi."
​
​
​
"Hey Randi nakhare mat kar aur jaldi se aapni choot nangi kar. Muze teri choot mein paisa dalna hai. Yehi ek Randi ki fees dene ka tarika hai!" She agreed and pulled the knot of salwar. She wiggled her ass and lowered the salwar below her hips.
​
​
​
Her ass was plump and she had trouble in taking it down. She wore pink coloured panties that were very thin. We could see her ass-cheeks bulging out of the thin material and wondered how hard they were.
​
​
​
She removed her salwar and pushed her panties down, still shaking her ass at us. Silviya lifted one leg up and ran her hand over her exposed thigh, sighing heavily. She thrust her belly forward and moved her hand all along the flat surface and even poked
​
​
​
a finger into her deep umbilical hole. She turned head backwards and sighed erotically. She was now moving her body shaking her boobs and her ass. Her cunt was well shaved with nice fleshy pussy lips on either side.
​
​
​
Silviya looked at us watching and said, " Come on look at the love hole. [Continue reading………………………………….](https://steamysexstoriez.blogspot.com/2022/05/the-sex-craved-slut-wife-silviya.html)