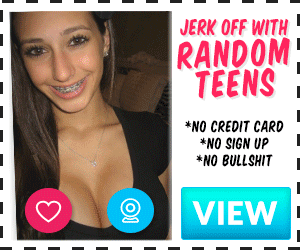 This is the second part to the story on my profile. I hope you enjoy! As usual any and all comments are welcome and my DM's and chat is always open for both criticism on the story or to have some fun!
This is still early in the story for these characters and I have some more ideas planned. I'm happy to hear about anything else that you'd like me to include and just wanted to say more dialogue is definitely going to be included from now in
With that being said, here's part 2:
​
I stood tall for the first time since I put your perfect nipples into my mouth. Your legs were still shaking slightly and you were struggling to control your breathing, both signs you hadn't fully recovered from your first orgasm.
The height difference immediately became apparent again as you saw me towering over you. You seemed to slowly return to your senses and in your post-orgasm bliss realised what had just happened and the fact that we were both still in the office stationary cupboard. This was crazy! You'd just had such an intense orgasm, with a stranger you'd just met while at work. And the best part was, this was just the start.
Before you had any chance to change your mind or to recover I grabbed your face and looked down into your eyes as I went in and kissed you deeply. Your lips against mine felt perfect and as I leant into you you felt my rock hard cock rub against your legs through the tent that had formed in my trousers.
As we broke away from the kiss your eyes moved downwards and looked straight at my crotch. Looking directly at what you'd caused. There was no hiding it, and I had no want to hide it at all. I couldn't wait to release my cock from it's prison and use you like my cumslut to drain my balls.
I kissed you again, more forcefully this time, and as I did we swapped positions. Now it was my back against the wall and you leant against me as our lips and tongues danced what was becoming a very familiar and welcome dance.
I pulled away and admired the site before me. You hair was tied in a ponytail, almost as if you knew that I was going to be using it later to guide you onto my cock, to grab onto and pull as I bent you over and plowed your pussy; your face still wearing the perfect amount of makeup, not too little, not too much, highlighted your features perfectly; your lipstick had smeared slightly but that was to be expected, I'm sure what we were going to do next would only make it worse; your gasses were like the cherry on top, they completed the loo perfectly and just staring at your face somehow made me even harder.
It's not like the rest of you wasn't perfect either, your shirt was still on but now each button had been opened, giving perfect access to the wonderous site that was below. Your perfect tits perfectly on display resting on top of the silky black lingerie that you had decided to wear that morning. My saliva was all over your tits, your nipples in particular glistened perfectly in the light and I couldn't wait to get them back in my mouth.
I could stand and admire you all day stood in front of me looking absolutely perfect, it was as if the girl of every one of my dirty day dreams at work was in front of me and I was loving every second. As much as I loved looking at you though, I was more than ready for more and I grabbed your shoulder lightly and guided you down on to your knees. That view that before me that I though couldn't get any better somehow just did.
My cock was now perfectly at your eye-level and all that stood between you and it was my grey suit trousers and black boxers, both begging to be pulled out the way so my cock could spring out and breath before you drowned it in spit.
You were looking up at me while on your knees, your hazel eyes through your glasses were a sight to die for. If someone were to solely focus on them they would thin they belong to a soft soul, a person who would do no wrong, and for all I knew you could have perfectly been that, but right now in this moment there was no doubt about it, you were my slut.
No words were said, none were needed for you to know that it was time. Your hands moved to my brown leather belt and opened the buckle, next was the button to my trousers and then the fly. Now all that stood between us was my boxer briefs, now more than ever struggling to contain my erect penis.
You went to pull my trousers down and out the way but as you did I stopped you, I removed my belt from the belt hoop and wrapped it around my right-hand, something told me it would come in use later. You then continued to remove my trouser and finally reached up to do the same to my boxers.
You slowly ran your hand along the length of my shaft through my boxers, feeling how hard my dick was through the material. I wanted, no needed, nothing more than for my boxers to be a million miles away and just feel your soft hands on my rock hard cock. But this was too good, after so long of needing to feel just this I couldn't move and let you have your way with my cock.
You continued holding me through my boxers and brought your mouth up to my bulge and slowly kissed from my balls up to the very tip, teasing me more than ever. You run your lips up and down my dick, slowly sucking right on the tip through the fabric enjoying the new found power you had. Meanwhile a slight groan comes through my slightly parted lips as you tease me like this.
Finally your hands work your way up to the waistband of my underwear and you kiss from my bellybutton down and once you get to my waistband you pull down the boxers slowly, kissing your way down as you do. Your lips make their way to just above my penis, kissing my short trimmed pubes. You lean back and as you do you slide my boxers down over my hard shaft and my cock springs out and bounces millimetres from your face.
You finally see my cock in all its glory. My 6.5 inch member was on display, rock hard and ready to be used, the vein running down my length ready to pop from the anticipation, my cock throbbing slightly, a small drop of precum escaping the tip. As if this was planned I'd trimmed my pubes last night so there was minimal hair and my balls and shaft were absolutely smooth. In this moment I was definitely glad I had so that I could properly feel and enjoy every single part of your mouth on my cock and balls.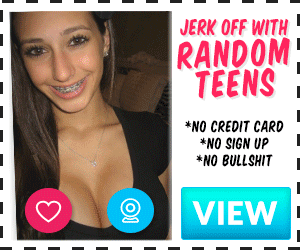 You were mesmerised by my dick, your eyes fixated on it. You seemed surprised, not expecting my dick to be the size that it was, not that it was particularly large although it was definitely girthy. Your eyes had this hungry look in them and in this moment I knew that you were going to devour my cock and I couldn't wait. You took your left hand and finally I got to feel you touch my bursting cock, you wrapped your hands around my shaft and ever so slowly stroked my length. Right from my balls all the way up to the very tip. As you reached the tip your mouth instinctively made it's way up to meet the drop of precum that was dripping down and it landed right between your lips. You tasted that first drop and with that a new beast had been unleashed. You looked up at me for the first time since my cock had been exposed and almost begging rather than asking for permission with those sweet eyes shrouded behind your perfect glasses. All I did was nod and with that the beast inside you was unleashed.
Your became laser focussed on my dick and ran your tongue up from the very bottom of my balls to the tip of my cock nice and slow, coating it in spit as you went. You got to the tip and suddenly took my whole cock down your throat, I felt your nose touching my stomach and your tongue running against my balls. This took me by surprise and I couldn't help but let out a groan as my whole cock was now deep in your throat.
You could handle my cock like a pro and had no trouble taking my whole length and keeping it in your mouth for as long as possible, when you did finally come up for air you spat all over my dick making it shine and glisten, never has my cock looked better than right in that moment. You stroked it nice and quick, the beautiful sound it made mixed with all your spit was something I will never forget and made me more aroused than I already was. You rubbed all your spit up my entire length, coating my dick perfectly. You took my tip back in your mouth and stroked in unison as you bobbed your head up and down me. Your sweet eyes locked onto mine as you did this and I already knew that I was going to paint your face with my load.
You kept up this pace working up and down my cock, not leaving any bit out, making sure every centimetre was wet with your spit. You took my dick out of your mouth and spat on it again, a trail of spit left connected from your mouth to my dick, as you stroked it up and down, slightly quicker than before. This time your mouth went to my balls and as you sucked on them, finally getting to feel how full and ready to burst they were for you, you stroked my length, making sure to tease the tip each time.
I think you loved sucking my balls almost more than my dick because you sucked my balls so perfectly. You gave each one of my balls equal love, making sure they both felt your perfect mouth on them. You never sucked to hard and made sure they were both nice and wet, and not for a single second did you stop looking me in the eyes. It's like you knew that eye-contact was something I absolutely loved, especially when I got to see those perfect glasses on as well.
You worked your way back up to my cock and licked the length of me up and down multiple times, teasing my cock so perfectly. I loved just how wet you had gotten my cock and the technique used so far was perfect but I needed more. The state I was in I needed to use you like the cumslut you were. I looked down at you and used my fingers to move your stray hair out the way, both so I could see you better and for what was to come next. Both my hands made their way to either side of your head and held on to the side of your head, just above your ears. We both knew what was about to happen.
You opened your mouth wider in anticipation and steadied yourself as I gripped your head harder and fucked your perfect throat. I felt my dick touch the back of your throat as you made that perfect sound every time you choked on it. I used your throat as if it was made for my dick to continuously pound and all the while your eyes were fixated on mine, only watering ever so slightly.
Spit gathered around your mouth and all over my dick making the sight even sexier. I could see a line of spit dripping down from your chin to your perfect tits still exposed from the stunning black lingerie. Seeing this made me use your throat even harder, filling you up more and become more and more vigorous by the second. I could tell you loved this and I made it my mission to cover your tits in spit from how much I had fucked your throat. Your eyes watered some more and you choked on my cock more than before but it was nothing you couldn't handle, if anything you enjoyed it more. I loved the wet sounds of your mouth on me and the occasional noise of me hitting the back of you throat.
I finally gave you some respite and let go of your head as you released my cock from your mouth and spat onto it a healthy load of spit making it shinier than it already was. You knew your job wasn't done and you stroked up and down my member making a mess of your tits that now also shone in the light with how much spit had built up on them. I could even see a damp patch in your lingerie and loved the thought that you would feel that wetness for a while once we were finally done.
I finally decided to use the belt that was wrapped around my hand. I took it and looped it around your neck pulling it tight as I looked you in the eyes. You gasped and a slight moan escaped your lips as I held the belt tight around your throat. I brought my cock to your lips and once again buried it down your throat, using the belt to guide you deeper. I pulled hard making you choke both because my cock was buried down your throat and the belt was wrapped tightly around you. I finally decided to give you a break from this and thought I can properly use the belt next time when we could have some more fun.
You want back to working my cock, sucking it tighter and faster than before. Your eyes never left mine for more than a second or two and I loved nothing more than to stare straight into them as my cock went in and out of your slutty mouth. You stuck your tongue out and slapped my cock against it a couple of times before deep throating my dick only to come back out and slap it against your tongue again. You repeated this process a couple of times before I couldn't take it and had to feel your throat some more. This time, instead of grabbing the sides of your head, I grabbed the pony tail at the back and forced your mouth down, taking all of my dick.
My whole length was buried down your throat and I could hear you choking on it. I felt your lips up against my lower stomach and balls and as I finally let you off my dick to gather your breath there was a faint mark of your lipstick against me. This gave me an idea for next time because I knew for certain this would not be the only time I used this throat.
By now you'd worked my dick nicely and given it and you a nice healthy covering of spit. My balls were ready to burst now more than ever and there was only one place I was going to unload them. You went back to sucking my cock in the way you knew I loved most. You had your right hand at the base of my cock, with your mouth sucking my tip as you stroked and bobbed up and down, doing your best to earn the reward you so desperately craved.
I couldn't help but moan out "Fuck me" as you continued this for what felt like an eternity. You spat on to my dick for what would be the last time as you looked directly up into my eyes and sat up slightly higher than before. You stroked my cock faster now and the noise this alone made was almost enough to send me over the edge. Then I heard a sound that was impossible to better. Your sweet, angelic, whore mouth said in the most perfect soft, sultry tone the perfect words I needed to hear more than anything.
"Cum for me baby"
Just as you finished saying those words your mouth went right back to work on my cock sucking up and down, now with even more enthusiasm, knowing your reward was so close.
Your eyes never left mine now and you moaned slightly, the hum of your moans felt through my dick that was deep in your mouth. Even those slight moans I could feel helped get me closer to the edge and I knew soon I would be at the point of no return. I released my cock from its stronghold of your mouth and held your head with my right hand as I stroked my member with my left.
I felt just how wet you had gotten me and could hear with each stroke more spit build up at the base of my cock. I stroked faster, holding my tip right above your waiting mouth as you sat up slightly, with your elbows together squeezing your perfect boobs together and your eyes looking deep in to my soul begging me to give you what you rightly deserved. You moaned slightly with each stroke and stuck your tongue out, not caring as the spit dripped off straight down to those perfect tits below.
I was at the edge now and knew a few more strokes was all I had left. I let out a moan as I knew my cum was finally about to cover this perfect face that lay before me. As I started moaning you repeated your words from earlier, but with one crucial difference.
"Cum for me, daddy"
And with that I was knocked out of the park. My cock suddenly erupted in a stronger orgasm than I had ever felt before. I could feel my cum travel through my balls, up my shaft and shoot out my tip as I finally reached my orgasm.
My cum shot out over her face covering her from top to bottom and all the while her eyes stayed fixated on mine, barely flinching as my load released.
By the time I was done it looked as though you had 4 loads of my cum on you face, you had well and truly drained me. I had shot rope after rope over your perfect full lips, across your cheeks and nose, and some had just managed to reach your hair while some shot so far it had cleared you completely. My favourite part was the amount that covered your glasses. Each lens coated in a hefty load of cum, your eyes barely visible below. My load dripped down your glasses onto your cheeks and as you sat on your knees before me it dripped further down till I saw that some had made its may down to your tits and that perfect lingerie you had chose to wear also had some of my seed covering it. It made me glad knowing that I'd left my mark on there and I was sure this would be the first of many.
You used your tongue to clean up as much of the cum as you could around your mouth and even picked some off your tits with your fingers and swallowed it clean off them. Then you saw a drop or to on my cock and quickly sucked it dry, taking my tip in your mouth and sucking sharply, making me lose balance momentarily from how sensitive my cock felt. You release my cock and sat back, proud of what you'd done.
What you did next almost made my cock spring into action all over again as you took your cum-covered glasses off and brought them to your mouth and used your tongue to lick up all the cum that was on them. It was an absolute sight to behold.
All I could do was say exactly what was on my mind
"You're my dirty slut aren't you?" as I watched you lick up the remnants of my sperm. I found some tissue for you which you used to try and clean your chest and face as best as you could but there was no hiding what had just happened to you. While you cleaned yourself up I lifted up my boxers and trouser and re-buckled my belt. I was definitely in much more presentable shape than you but there was still so much I wanted to do to you.
It was a good thing the office was quiet and there wasn't too long in the day left for your shift. I was off home after my earlier excuses to my manager your boss. Before I left though there was something I needed to do.
Before the words could even leave my mouth you looked up at me as you re-did the last of your 2 open shirt buttons and said "I'm Jasmine by the way". Even her name was sexy.
I looked back at her and smiled and said "I'm Zayn." and after a brief pause I said, "I hope this wasn't too much for a first meeting, and I also hope you're not busy after your shift ends tonight"
You looked up at me with a mischievous look in your eyes. No words were necessary to be said, you made your way out the stationary cupboard and as you did, you said without looking at me "I'll see you soon Zayn", and with that went back about your day as if nothing had happened.
I had made a woman cum all over my fingers and I had cum all over her face in one of the most intense orgasms of my life and I didn't even know her name. Already I looked forward to later tonight, I had imagined so many scenarios and couldn't wait to use Jasmine's whore mouth all over again, and this time we'll have plenty of time to do more than just that that's for sure.