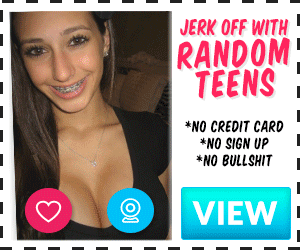 "So its just for 2 nights?" I asked my mother, knowing ber answer but still making sure.
"Yes sweetheart, 2 nights and we should be back by day, butler james here will keeo you company and take care of you while we are gone" said my mother in her soft voice.
I wasent young, i was already 20 but still lived at home due to our social status, knowing people would be attracted to harm us for greed, or a random kept us from leaving the nest too early.
Not to say we didnt have our time out, i constantly used to run out and have fun with my friends. I say friends but its only just 2.
I was a cute thing for my age, barely above 150cm, my big breasts and small size attracted alot of eyes, but my pale white skin and beautifully dyed blonde hair made the look more untouchable, and with my family's wealth, limits were not something i think about.
My family were going to a gathering where men would propose to our parents and theyd pick one of my sisters, we were 3 in total, me being the youngest, i did not participate although being of legal age. My father was keeping me as an important asset. Which is understandable, you dont want to lose an important card in diplomatic deals.
"Dont let an ugly guy pick you like last time" i told my sister, Catherine, a 25 year old blonde, with a tall figure and a skinny waist, breasts at the perfect hand cup size and ass to make ppl bend.
"Haha, i dont remember letting him pick me, he just saw someone he liked and went for it" Catherine replied smiling.
"Atleast dad lets you pick if you want this or not, unlike some of us" said my other sister, Lizzie, the middle child of our family, always blamed, always getting the short end of the stick, destiny was not too kind to her, but si was to all of us, being born a women was hard, but much harder if yoir choices were taken away from you.
"Just lay low and dont make eye contact, men hate when a girl thinks shes better" i said laughingly, carrying my sisters brief case to the door.
All of the family was ready, the rides were here, before leaving my mother would always double check everything, this time being trule alone, she spoke to james one last time, making sure that her little daughter was well taken care off.
James was our butler, a tall, jet dark hair, with a few white side burns, his age is shown on his face, mid 40, early 50s, always in his suit, whih was always clean and tidy, it also fit him extremely well for his age, id say he was a very popular boy in his young ages, or maybe he had a glow up, as the cool kids would say.
He was VERY strict with the maids, we would often hear him giving them a stern talk, with aggressive body language, and all the maids feared him.
He oversees everything in the house, including all the maids, there were a few male workers, but youd never see them, always in the dungeons, the stables, they carried out the hard work, while the maids, all females, carried out the more, delicate matters, cleaning, serving. They all listened to James, as he was their boss in a sense.
Closing the door behind her, my mother left with a smile, and for the first time, i heard nothing, the echoes of the large mansion we lived in hit all surfaces until it came back to me, i dazed off, thinking if i had lived alone, this might be the silence im used to, only to be interrupted with a manly voice from behind.
"In half an hour lunch will be served, would you like a maid to accompany you and help you change your outfit Maya?" Said James while smiling, his hands behind his back.
A trule tall man, or was i the short one? I would not have paid attention if he didnt call my name, I smiled back, "yes ofcourse, ill go up to my room, have a maid be there in 5 minutes to help bathe me" i said joyfully.
"As you wish ma'am".
As i took off my clothes, i looked at my figure in the mirror, thinking who in the gathering would pick me, i was good looking, even dared to say id rival my mother, who was insanely attractive for her age, brown long hair, very feminine voice, and a figure that puts all hour glasses to shame, she was divine. Even the maids would develop crushes.
While i was admirig my beauty, the maid walks in, spooked to see me naked, but then continued on, blushing red all over her white cheeks.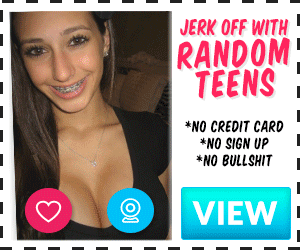 I jumped into the bath, following me soon was the maid.
"Scrub my feet, get in between the toes too" i said while laying in the tub with my feet on the edge.
"Yes ma'am".
Her delicate touches on my feet made me feel like tips of heaven were stroking them, she was amazing at her job, quickly going to my ankle, then my knees.
"Mmmmm yeeeeessss keep going, scrub me" i said almost moaningly.
She didnt reply just kept going up slowly on her own time, reaching my thigh, i instinctivly spread my legs for her to get a better scrub, legs on both ends of the tub, her hands were amazing, i almost came just by her technique on my thigh, slowly going up until she hit my pussy, pinching the little ass cheek she could from the front while lightly caressing my pussy with her hand, almost accidentaly.
"Omgggggg" i said, with my nerves lightning stricken, i guided her hand onto my pussyand lightly stroked up and down, then left her with that motion, she repeated it until i was almost whimpering, she quickly understand what i needed, with her other hand she began circling my left tit.
"YES, FUCK PINCH IT" i said loudly, she pinched my nipple lightly, scared to hurt me, and kept stroking my pussy faster.
"PINCH HARDER, AS HARD AS YOU CAN" i said almost screaming at this point, she pinched harder and harder, afraid of retaliation, being a maid getting off her owner, until she couldnt pinh any harder, and i was screaming, pain and pleasure were often intertwined in my head.
"YES YES KEEP GOING, FASTER ON MY PUSSY" i screamed, arching my back towards the young maids hand, wanting more physical touches, until i just burst, making almost a constant moan sound, i squirted all over the water and the floor where i should be getting cleaned.
I breathed heavily, unable to create a sentence, telling the maid to go and draw another bath, and clean the floor, i should be embarrased, but it just felt so good.
Lunch time cane around, the food on the table had such a sweet aroma that i smelled it from my room, and being hungry myself, i ran down passing all the maids in my cute red skirt, slightly above the knees, with a cute white bow behind it and naked arms, my slim body shows its true colours.
"Hello Ma'am, please sit in this chair" James said, always smiling and always speaks with a british accent.
"Thank you" i said joyfully, excited to eat some food.
James sat at the head of the table, i never really tried sitting there, it was my fathers chair, but i guess since James was the highest male authority in the house, itd make sense for him to sit in that chair.
I started eating all the meats, this eating method ensures i get all the tasty meat and non of the vegetables, not that they didnt taste good, but why waste time on veggies when you can have more meat?
I filled my stomach until i couldnt no more, then got up to wash.
"Ma'am shouldnt you eat your vegetables?" Said James.
"Im full, i filled up with meat" i said happily.
"But then you wouldnt get all the nutrients you need, you should finish your veggies" James said.
Never have James tried to get authorative with us, he would always just watch, but i think he was afraid that if something would happen to me while my parents are gone, he would probably miss a kneecap or two.
"James i dont want to eat them, ive had enough meat to fill my needs" i said with a straight face.
"As you wish" he said. Then signalled the maids to clean the table while i went up to my room.
As the day went by i got ready to go to bed, putting on my sleeping clothes, a short skirt, with my white underwear and no bra, i like to sleep in comfort.
Hopping in the bed, i felt like i needed what i had in the bath, i went from side to side trying to quench it but couldnt, so i slipped my right hand into my skirt and rubbed myself, moaning and shaking all while thinking of different people. I kept going faster and faster, spreading my legs wider, until i was going.
With a silent voice, i hear the soft,
"What are you doing".
I got spooked and stopped what i was doing quickly, looking at the direction if the voice, i saw a tall James, looking at me from the door.
"N-nothing, i-i was just …. scratching, im really itchy" i said with a panic in my voice.
"Mmmm, you should know that lying is not lady like, Ma'am" he said walking towards to me, i held on to my blanket before he got infront of me, its amazing how in the tensest situations, he can just keep his composure.
"Now what were you doing?" He said while very slowly sitting next to me in bed, and slipping a very slow hand through the blankets.
"U-umm, n-n-nothing, i-i wasent d-doing anything" i said stammering in my words, feeling as if the juices were flowing from my body.
His hand touches my tummy, then keeps going down until it reaches my crotch, tightly shut, my legs did not allow entry beyond that point, scared that he might find out how wet my panties are.
Feeling the barrier i made, James only put a little of pressure for his hand to slip through, still tight around his hand, he can feel my wet panties with his fingers.
"Did you pee yourself, Ma'am?" He said in a low voice.
"W-what?!, no ofcourse n-not" i said, still shook and panicked.
"Then youve been naughty havent you?" He said, now rubbing my pussy with his middle three fingers, feeling my puffy hairless pussy through my panties.
"Oohhhh, s-stopppp" i moaned, completely lying to myself, because although i just told him to stop, my hands were practically holdikg his arm in place, and my legs were as tight as ever.
He kept rubbing, faster and faster.
"I-im going to cum, keep going, dont stop" i moaned, showing my lust through my facade.
He kept rubbing faster until my legs untightened, appreciating his hand, no linger feeling like its an outsider, i placed my bent legs on the beg, a few inches apart, and my back to the bed. Suddenly, he stopped, i opened my eyes and looked at him, his smile constant on his face, his eyes challenging mine.
"Wh-why did you stop?" I asked innocently.
"You dont deserve to cum, you didnt eat your veggies" he said, almost as a joke, but his face did not establish it as so.
I was so ashamed, having my butler edge me, was driving me crazy, i needed the release.
"P-please, ill eat them next time, i want to cum" i said in a low voice.
"Well maybe you should ask nicely then" he said, mockingly.
Frustrated, horny, and embarrased, i had to cum, i just had to.
"P-please may i cum?".
"You can do better Ma'am".
"Please may i cum Sir?" (Sir with a capital S for respect 😉 )
"Better but you can di better cmon" almost getting impatient by my words.
"Please may i cum Sir i need to cum, please" i said, using all the words i could i use, almost at the brink of crying.
"Last try, if you dont get it right, ill leave you here unsatisfied" he said.
I didnt know what else to do, i noticed almost late, but he dropped the ma'am at the end, maybe he didnt want me to be a ma'am, maybe here he wanted me to be a trashy street girl asking to cum.
"Please may this whore cum Sir? Please" i said with everything i got.
"Very good, slut".
It rang like a bell in my ear, then my head, then my heart, it was a simple word, but i almost came immediately.
Slut.
I couldnt think straight anymore, i looked at him waiting to start moving his hand, but it never happened.
"I said you could cum, i never said id make you, now hump my fingers, do it until you cum slut" he said while removing my blanket, exposing my legs, feet, and wet panties, i bent my legs on to the bed and started rubbing my pussy onto his fingers, strted slow but kept going faster and faster, until i was almost jumping on his fingers.
With a loud crack, a hand came down on my ass.
"AHHHHHHH" i screamed
"Hump faster slut, at this rate youll never cum" he said after spanking my ass, he lifted the skirt above my ass, gave it another smack.
"What are you?" He said.
"A slut" i panted, humping his hand with my exposed ass almost faintly reddened.
"Louder" he said, giving my ass another slap.
"A SLUT" i shouted, afraid that the maids will hear me, but i dont think i cared at that point.
He gave me a slap stronger than all the others, making me stop my humping and get pushed off.
"You forgot my respect" he said in a stern voice, "now remove your underwear, and your skirt, fully naked, and squat on my fingers in your ass, and dont you dare forget my respect".
This must be how the maids feel when he talks to them after an issue, ive never seen james act like this, i felt like a lowly servant, i was shocked by what is happening, until a slap across my face woke me up.
"NOW" he said almost hitting me a second time.
I took off my skirt and underwear, held on to his shoulders, and squatted until his fingers were at my ass's entrance, i looked him in the eye, and began slowly going down, feeling my ass opening slowly. It was fine at first, but he had 2 fingers up, which made me scream when i got to the second.
"AHHHHHH PLEASE SIR MY ASS IS GOING TO BE TORN" i pleaded, to no avail, all i got in response was a slap on my ass.
"Shut up slut, all you get to say is thank you" he said maintaining a stern voice.
"B-but i .." my sentence was cut short with another slap to my ass, that made me almost cry, at that point i got the situation, im not in control.
"THANK YOU SIR" i screamed while his fingers slid into my asshole and out, going up and down, until i was about to cum just from my asshole, or was it the situation?
I kept going for about 20 minutes, my ass was sore and i couldnt go up and down for another 2 minutes.
"Do you want to cum?" He asked.
"Yes Sir" i moaned.
"Beg slut".
"Please Sir, this slut wants to cum".
"Beg properly, show me how much of a whore you can be" slapping my ass roughly.
"PLEASE SIR, LET THIS WHORE CUM SLUT PIG TO CUM WHILE HER ASS IS BEING TORN BY YOUR FINGERS" i shouted forgetting all self control, my ass had hand marks all over, his hand marks, and my face had a big hand mark, my ass is split between his fingers, and im almost crying.
"Cum, slut, and dont forget to thank me"
It felt amazing, with a simple command, i started cumming on his hand, letting out wave after wave of moans and squirts, the bed got wet, his hand got wet, i stayed still in the squatting position shocked by how good it felt.
"Stay in this position, hands behind your back" he said.
I stayed half squatting on the bed, with my hands behind my back, my legs were almost going to give up.
He took his fingers that were in my ass and ran them through my cheeks, across my nose, and felt my lips, they smelled really bad, and tasted really bad.
"From now on, things are going to change a little, youre going to be my slut, is that clear?" He said while shoving his fingers into my mouth, as if invoking me to clean them.
"Yeasshhh Shirrr" i said, trying my best to lick them clean and reply.
"Good, what are you?"
"A shlut"
"And who do you belong to"
"You shir"
He removed his fingers slowly, grabbed me by the hair and pulled me down fron the bed, i stood on my legs, but he kept pulling me down until i was on my knees, but he didnt stop, he kept pulling until my face was inches away from his shoes.
"Kiss my shoes and thank me" he said while admiring his prints on my ass
I kissed his shoes lightly.
"Thank you Sir"
"For?"
"Thank you sir for letting your slut cum"
"Good girl, now ill leave, stay in this position until i close the light, then go to bed" he said.
He moved to the door then closed the light, i put in a different outfit and hopped into bed, satisfied, ass in pain, face hurts, humiliated, and excited for what is going to happen next.