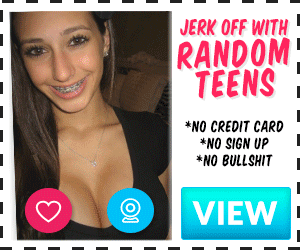 I felt compelled to tell the other side of this new erotic classic. Enjoy.
It was Friday night and I had to make good on my commitment to going out with Ethan, my younger and albeit much more energetic co-worker. We had both stayed in town to work at the same biotech firm after university; he graduated in about 15 years after me in 2006. We decided to hit up one of our old haunts, just on the edge of university village. It was a townie spot and usually was low-key, surprising for how close it was to school.
To our surprise, our joint was bumpin'! Looks like the word got out since the last time we were here and the college kids had since invaded the place. We stay anyway and pony up to the bar. Right away we could tell this was going to be a good night – the students were friendly and everyone was drinking together and having a great time. I don't know how many beers in we were or what time it was but suddenly I feel someone bump into my back while I was seated at the bar. I remember I almost spilled my beer.
"Oh haha EXCUSE me, sir," said a blonde girl, maybe 22-23 years old, "I hope I didn't spill your drink"
"Oh uh urm, no, you're all good!" I replied. "I've always got a good hold on my beer"
She smiled, locking eye contact, turning her chin down slightly "Could my friend and I get one of those?" She pointed to the beer, touching and running her finger down the side of the glass, and slowly across each of his knuckles. "We're thirsty" she pouts.
Behind this girl was her quiet friend, smiling but less confident. The blonde tousled her hair and was wearing a thin t-shirt without a bra. It was impossible not to notice them or to look away. Even looking at her face your peripheral vision couldn't ignore her nipples, at attention, through the thin, worn-out t-shirt.
Motioning to the bartender I get two more draft pours for the girls. The friend takes a seat at Ethan's left and the blonde takes the seat on my right, facing the bar and interlocking our knees. As the inside of the blonde's right thigh slid past mine, I could feel my heart rate quicken and my blood flow be redirected to my cock. She pressed her thighs together, squeezing my right thigh between hers and resting her knee snuggly against my swelling cock. Message sent and received.
We drink our beers and it becomes evident blondie knows what she's doing. She presses my hard cock up with her knee so that you can see its outline in my pants. She looks down at it and back up to me, leans forward and whispers in my ear "do you know where the bathroom is?" At the same time, she slides her right hand up my thigh and pins my cock against my leg. "Oh, there it is" as she shoots a glance behind me.
She stands up and walks past me, tracing my shoulders with her hand as she walks by. I look at Ethan nods back and I can see that his cock is similarly being gripped by blondie's friend. As blondie walks past Ethan, she stops and whispers something to him.
"Oh, I can show you," Ethan volunteers, "follow me".
As they walk away, blondie follows Ethan closely, and I see a note in her hand. She tucks this note obviously in his back pocket, making sure that he felt her hand, then disappears into the bathroom. He stands outside and reads the note and immediately after, tucks the note back into his pocket and follows her into the bathroom.
Interesting, I thought. I sat at the bar, her friend checking her phone, my cock throbbing and I've adjusted as much as I can but my precum has soaked through the fabric. I got up to go investigate the situation.
The door was left ajar, and I could see in the mirror Ethan's back and as I got closer, I could see blondies hands wrapped around his lower back and ass from the front. She was on her knees. I open the door slowly and I could hear her gagging on his cock. It was loud. And sloppy. I slowly close the door behind me and lock it. Ethan heard that and turns his head and sees me – he presses his hands against the back of blondies head, securing his cock down her throat. We exchange nods again and he goes back to using her throat.It was abundantly clear that this girl was a champ. Her drool and his precum were running down her chin and neck and he pumped her face. Out of consideration, I reach down and peel her shirt up above her head. When it came time to lift her arms up, Ethan withdrew his cock and she released with a gag and a cough, gasping for air. I take the shirt off from up and above her head and throw it over my shoulder.
When she finally catches her breath, she locks eyes with Ethan as he opens her mouth by pressing his thumb down on her lower jaw and tongue and guides his cock back into her eager mouth. Soon she was happily gagging on his cock again and the precum/saliva combination was streaming down her chin, neck and onto her chin. You could hear the fluid dripping off her chin and hitting the floor between where her knees were resting. It wasn't long until Ethan had had about enough. You could see him build up and then brace to cum. He grabbed the back of her head firmly and pushed his cock down her throat for one last thrust. With her face pressed against his lower abdomen and her throat bulging with his cock, he came. Every pulse caused blondie to make this little whimper-like noise, feeling the cum being forced down her throat.
Withdrawing slowly, blondie gasps again for air, wiped cum and drool from her chin and put it into her mouth. "Was I a good slut?" She asked as she swallowed all she could.
Ethan, exasperated, and a little mortified that he had just throat-fucked this college senior in front of his co-worker, puts on his pants and rushes out of the room. She then turns to me.
"He didn't say if I was a good slut or not," she told me in babytalk, "Do you think I was? Do I need to show you?"
Grabbing her hair, I lift her up to her feet. "Yes, of course you have to show me," I reply with the tone of her soon-to-be mentor. I turn her around so she can see me standing behind her in the mirror. "Now, show me"
She slides her jeans off, stands back up and looks at me.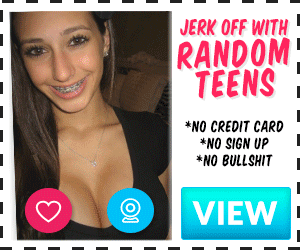 "More"
She slides her underwear off, stands back up and looks at me.
"Bend over"
She bends over, grabbing the sink with her two hands and pushes her ass out and up. I run my hand down in between her legs. She's soaking wet. I take some of the residual drool from her chest using my hand and slap it between her legs, setting the tone with her clit. I dropped my pants and as I undid my belt, the tip grazed her ass, startling her.
My cock was now out, throbbing. I had been hard for so long at this point. I kicked her ankles apart. I traced my cock down between her ass cheeks, spreading them so she could feel the underside of my cock running across her asshole. I keep drawing my cock across her like this until I'm to my tip; I point it down and push it into her pussy, to the hilt. She was incredibly wet and my cock faced zero resistance.
"Are you going to take my cock like I want you to?" I ask her
I heard a muffled, "I want you to destroy me, daddy" replied, her head hanging into the sink.
At first it was slow and deep but eventually blondie was taking my cock as hard as I could give it. Each thrust, I felt my cock pushing her limits further and further; stretching her to my dimensions. I could feel my balls slapping against her clit. Hard. Deep. Thank God for those drinks I had earlier because I wasn't ready to cum yet. I wanted to see how far this girl could god.
I was grabbing her ass as I fucked her, using my grip to fuck her deep. She was pressing against the sink and resisting me. Everyone in the bar had to have known. I continued to rail her, splitting her in half. I could feel her squeeze me every time she came, which was surprisingly frequent. I'll never forget that tight squeeze, her stretching when my cock drove deep, those convulsions when she came.
"I want it now. I want your…. Ummmnggh… I want your cum dripping out of me"
That was too much. It put me over the top. I can feel myself loading up and I fuck her harder. Harder. Harder until I feel myself go over the edge and unload everything into her. I cum for what seems like 5 minutes. I can feel it spilling out of her as I empty myself. Until I'm spent. I pull out and watch as my cum streams out of her, bent over the sink, ankles wide, gripping the sink, pussy spread and used.
"So," she asked, out of breath, "was I a good slut?"
I pull up my pants. "You know," I answer, "you've got potential." I walk out and see Ethan at the end of the bar with the friend. It was loud as shit in this bar, no way anyone heard us in there. I walk over and Ethan gets up.
"Ready to roll?" he asks.
"Yea, I'm pretty beat."
He says goodbye to the friend and as we walk out, I see blondie emerge from the bathroom, completely cleaned up as if nothing has happened. We both wave. Out in the car, Ethan and I both look at each other and laugh. What a night.
"Guess what else?" Ethan asks as we drive off.
"What's what?" I ask.
"I got her friends number!"
What a night. Glad I went out.