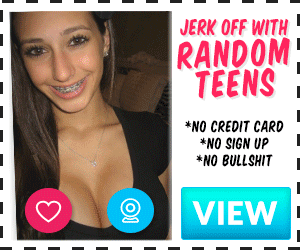 I am a 36 year old married mum who often worked away for two or three days at a time. I married at 21 but my husband enabled me to go to college and get a degree, despite being pregnant when we married.
Our sex life was good but vanilla and I did delve into the world of porn. When I reached 32 my husband began to lose his interest in sex and then he developed physical symptoms of a neurological disease that made him impotent. It was then I started to play online on message boards. My knowledge of sexual taboos increased enormously.
As I said my work would take me away and I stayed in 4/5 star hotels in Wales and the North West of England. I would often be "hit on" in hotel bars but although tempted I managed to resist and would return to my room and masturbate to what might have been or role play on line.
I fully intended to be faithful until I met Jerry in a hotel bar, he was like a cobra to a mouse, mesmerizing me, entrancing me until I happily moved from my hotel to his local mansion, where his friends and livers George and Frank were waiting to open up my experiences.
The three guys were mature retired pharmacists and my cooperation had been in part due to a non addictive aphrodisiac and inhibition eliminating pill Jerry had slipped me. After our night of debauchery Jerry admitted to me about the pill, but it did not seem to matter to me as I had enjoyed myself so much.
I left for a meeting that afternoon with the promise that I would return and stay with him whenever I had business in the area, which tended to be once a month.
The drug may not have been addictive but it had released something in me – "the inner slut" as you guys like to say, and I left horny as fuck!
It had been 3 weeks since I had met Jerry, unfortunately my schedule had not taken me back or close proximity to him, so I had not had a chance to exercise my inner slut, I was however sent to Bristol for a full day seminar and in the evening I had dinner with colleagues. I had made a pact with myself never to "shit on my own doorstep" so colleagues were off limits as were clients, a shame as there were five very acceptable guys there and I was still horny from my recent experience with aphrodisiacs and lust.
As I said, I was constantly horny and the boredom of the days seminar had added the to the need of release, but I had to content myself with a bit of strumming in the womens toilet before starting my journey. Don't get me wrog, I love masturbating, but my desires this night had gone beond that and my small orgasms were merely felt like h'ordeuvres for a meal not on the menu. In the past masturbation had proved a great sexual relief, however it barely hit the mark, so it was not long on my trip that I was squeezing my thighs and releasing. As I travelled down the M4 motorway I always stopped at Reading services and tonight was no different. If I was not going to feed my pussy, I would at least be able to feed my face.
I brought a sandwich and alcohol free lager and sat and consumed my unwholesome dinner. After a few minutes I felt eyes burning into my back. I resisted the attempt to look round after all I did not really have a third eye or sixth sense so it had to be my imagination. Of course, the longer I sat there the more curious I was if I did have a sixth sense. In the end I decided to strategically go to the ladies and see who was behind me.
Two guys were sat there, truck drivers, they did not flinch just kept on staring at me as I walked past them, they smiled and I smiled back. In the ladies I freshened up, I felt uncomfortable in my bra, so I removed it and maybe a button at the top of my blouse was left un done, I am not sure. My nipples pushed against the expensive material. I say back at my table but now on the other side, so I could see my observers and carried on eating. They seemed to be lusting over me and whispering about me, or was that my arrogance?
They watched me for a few minutes smiling, before getting up and leaving. I could feel disappointment through my body. I did not want anything to happen but I was disappointed that it did not.
I finished off my meal and as I exited the doors into the late evening darkness, the guys were there waiting, they saw me before I saw them and they came up next to me, one either side.
"Hi we could not help notice, someone as beautiful as you on your own, been working away from home?"
I was a bit speechless and stuttered "Yes. I am on my way back now!"
"We saw how you were smiling at us and that you had removed your bra, you've got great tits! I'm Alan and my friend is Laurie, we kind of thought you might have wanted a quick play before you left the service area!"
I really did not, I needed to get home. But I had not had cock for a few weeks and I was easily turned on. I did not answer, but could feel myself being directed away from my car park towards the lorry park.
"Our lorry is a trans European vehicle so we have a nice comfortable bed for the three of us to use." As we turned into the lorry park he grabbed and turned me , and kissed me, his tongue darting inside my mouth and his hand grabbing my breast. I responded in the only was I knew how and opened my mouth accepting his tongue playing with mine while grinding my pussy against his leg. I have always loved a deep tongue in my mouth, it is like a switch, my juices flow, my hips gyrate, I easily become insatiable, so doing this with Alan a stranger in a car park was mid blowing. I felt Laurie lift my skirt slip his fingers into the waistband of my briefs and take them down to my ankles when I stepped out of them. His hands then ran up my legs over my knees inside my thighs and reached my honey pot easily he slipped a couple of fingers inside me.
"Alan she is totally soaked bruv, she is so ready!"
Alan was enjoying my tongue tricks as our tongues had taken on their own lives, dancing together inside my mouth, saliva was seeping out we both were over salivating. Laurie lifted my skirt and in the car park I felt his cock against my pussy lips, I continued to eat Alans face as Laurie entered me, nothing gentle, nothing subtle, straight hard and true he thrust and was inside me.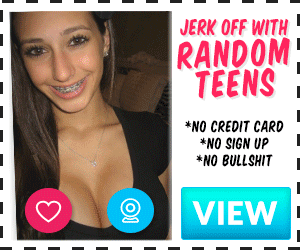 Alan and I continued to kiss as Laurie humped me, his fingers now wandering from breast to pussy back to breast. It was at that point I realised , you know one of those eureka moments. In just a few weeks I had gone from prim and proper to being desperate for cock, I really was a cock hungry slut. As Laurie humped me I reached down to Alans cock, unzipped him and pulled him out, it was a nice feeling cock nice size, not too small, not too large. I wrapped one leg up his side, whilst Laurie pulled out of me and wiped the wetness from his cock on to my butt cheek. Alan took his place slipping his cock into my pussy and I wrapped my other leg around him no longer with feet on the ground, Alan held my butt cheeks, raising and lowering me on his cock, riding him like whore , with my spread cheeks it seemed I would be here a long time. When Jerry and his friends had fucked me and opened up my inner slut, they had slipped me a powerful, chemical aphrodisiac, as I bobbed up and down on Alans cock, arms and legs around him, I was not high, I was not drunk .. I was just horny, with no shame, my boobs as exposed to the world in a service station car park.
Lauries was behind us and I felt his fingers playing with my butt hole, as I bounced up and down, his hand reached round to my mouth and he whispered
"wet my finger, make them really gooey"
I did as told before his fingers went back, working them into my recently deflowered butt hole. Alan was leaning against a van as a finger roughly, despite the saliva pushed into me. It hurt but in a good way. Each thrust by Alan opened me up and allowed the finger and then the second one up my arse. I should have realized what would happen next, as Lauries fingers were removed. He lined his cock up against my puckered hole. When I lost my anal cherry, the guys had prepared my, lubed me and opened my up, this time a little spit and a couple of fingers and as Alan drew back and Laurie thrust hard and deep inside me, inside my ass … I bit my lip to stop from screaming, but through the pain there was pleasure, a warmth running through me as these two cocks thrust in turn into my pussy and ass, the only thing preventing them rubbing directly against each other was my thin membrane. I hugged Alan and as the pain subsided, I was deep kissing him again, as the three of us approached orgasm.
My arms were around Alan as he leant back on a van, which rocked side to side with our movements, I would later find out it was not their van, none of us spoke this was pure animal grunts and groans but no words. I was hugging him tight as he and Laurie took turns thrusting into my pussy and ass and as I tried to ride them both. Both had stamina and as sore as my ass felt I was loving it.
They began to speed up and my own orgasm began to build and grow and I exploded first before they did this was my meal that the h'ordeuvres had promised earlier. My orgasm caused me to squeeze tight on Alans cock and he quickly spurted inside of me, plastering my vaginal walls and hitting the mouth of my womb and as he shrunk and slipped out of me, Laurie speeded up and shot deep and hard inside, filling my bowels.
"Oh god, thank you" I said as they let me slide to the floor onto my knees. I was not going to see the inside of the truck cab, this had happened so quickly so wonderfully.
"Now clean up love!"
I looked up and they wanted me to clean up their cocks, which I eagerly did, licking Alans balls and shaft, cleaning off my juices, tasting his cum and my pussy, he pulled away and zipped up, as laurie we presented his cock to my lips.
"Same here bitch!"
I was more reluctant to clean up a cock just out of my ass, but I really did not have a choice so I attacked it with great gusto, running my tongue up and down, cleaning it off, not even baulking at the earthy flavor.
Laurie zipped up, ruffled my hair and the two of them walked off back to their truck, hi fiving each other on the way. Neither said good bye, neither said thank you.
I was sat there still, underwear gone, my breasts exposed. I got up and as I did so the van door opened.
"Not so fast little lady, you and your boys kept me awake."
I could have walked away, he would not have out run me and he would have needed to drive around to catch me, but I'd already had two new cocks a third would not hurt, so I walked to his door as he got out of the van, unzipped and stood in front of me. I was so high on lust and got onto my knees, took his cock between finger and thumb and began to jerk it until it was semi hard. Pleasingly he had lots of foreskin, which dripped precum as I kissed, nibbled and licked it. It grew to around 6 inches, as I opened my mouth and massaged the side of his cock with my lips, before bobbing my head up and down. He grabbed my hair, held my head still and began to face fuck me, pushing his cock past my tongue into my throat. I had no control, as my mouth was used and I felt him begin to throb as he speeded up, faster, faster and then he pulled my head off of him and shot copious amounts of cum into my hair, on my face, on my tits.
"Thanks", he muttered as he speedily zipped up, jumped back into his van and sped up.
I walked back to my car, what clothes I had left were disheveled, so I put on a raincoat for modesty sake and to protect the seat from the cum dribbling out of my pussy and ass. As best I could I cleaned my face and hair.
As I drove home I phoned my husband forgetting he was on an overnight hospital visit, then calling Jerry and relating the nights events.
Two hours later I arrived home. I had hoped to avoid my daughter, but Mandy had just got home and she greeted me in the hallway.
"Hi Mum!" Before I could stop her she kissed me on the cheek, she sniffed, stepped back looked me up and down and asked if I was ok. It was only then I realised my hold ups were completely laddered at the knee.
"im ok no worries I fell over. Must go bed, ill talk in the morning."
Flustered I rushed off to bed, decided I needed sleep more than a shower and was in a deep erotic sleep in minutes.
---