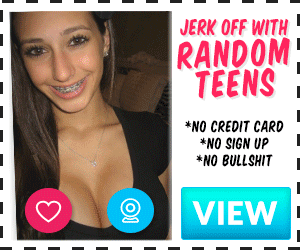 It was just another teenage crush. You know the type; Blonde, mature woman (anything over 20 is a mature woman at that age), curvy figure, large breasts, and living next door. Whenever they needed a baby sitter I was more than happy to oblige if it meant spending even just a few minutes staring at that incredible cleavage before they went out to wherever 20-something married couples go. Susan always let me smoke when I was over there, which of course made me feel older and more mature, and would often wear low cut blouses and slit skirts and smile flirtatiously at me when asking if I had a girlfriend yet. I know now that she was just playing with me but at the time I really did think that I had a chance. What an idiot.
So this last time I was over there at about 7pm and they said they would definitely be back by 11pm and to help myself to whatever I fancied. Taking them at their word, within 5 minutes of their leaving, I was upstairs in their bedroom having a good rummage through Susan's underwear drawer. I always liked to pick out a pair of silky pink, black or red panties, depending on my mood, and rub those panties all over my hard little cock whilst imagining I was forcing it between those luscious breasts of hers just before spurting all over her face. Well this time was a bit different as, whilst searching carefully through her drawers to avoid disturbing anything, I found an unlabelled VHS tape cassette. Curiosity getting the better of me, I grabbed a pair of pink panties and, hoping for the best, ran downstairs to find out what was on the tape. Well imagine my joy when I pressed play and discovered that it was indeed what I had hoped for – a porn film which had clearly been stopped halfway through as the party was already in full swing.
It must have taken me less than 30 seconds to get my trousers and pants down around my ankles, my stiff little prick wrapped in the silky panties as I beat in time to the action on the screen.
Gradually my speed increased as I worked on my swollen shaft, my universe focused entirely on what was happening on the TV. My other hand reached between my legs to massage my teenage cum-filled balls in time with my strokes. So intently was I on reaching my climax that it took me several moments to realize that I wasn't the only one in the room.
"Kindly explain to me what the hell you are doing" a gentle but firm female voice demanded from the doorway.
Time froze, as did my hand that was gripping my pantie-wrapped cock. In shock, I could not move an inch as Susan approached me in 3 quick strides, reached down and carefully unravelled her panties from around my rapidly deflating willy.
"Playing with yourself in such a manner is one thing, but stealing my underwear and then soiling it with your dirty little thing is quite another!" she exclaimed, holding up her panties to better inspect the slimey mess I had left all over them.
Stammering some incomprehensible excuse, I went to rise and pull up my trousers but Susan had other ideas.
"And where do you think you are going young man? Stay right there on your knees and don't move!" Susan commanded as she abruptly took hold of my arm, pushed me back down and then put the panties over my head so as the precum stained gusset was right over my nose.
"There, that should give you something to think about whilst I discuss with Geoff exactly what we should do with such a thieving little slut".
Paralysed with fear and embarrassment, I dared not move an inch and so remained kneeling on the floor, naked from the waist down and with goo stained panties sticking to my face as my flacid member oozed precum onto the carpet.
It would seem that her husband must have gone directly into the kitchen and was unaware of what had been going on as within a few seconds of Susan leaving I heard his raised voice through the walls as his wife explained what she had caught me doing.
"The dirty little tyke!"
"I know! I couldn't believe my eyes when I walked in and caught him, with my knickers as well!"
"What a pervert and at such a young age. His parents should be ashamed of themselves. Wait until I tell them about this!"
My heart sunk at the last words as I imagined the beating that would follow when my mum and dad found out.
"Well maybe they don't need to know if we can resolve the situation ourselves" I heard Susan suggesting.
"So what did you have in mind?" Geoff asked. "It would have to be some serious punishment to make up for the way that little bugger has shamed our home, not to mention damaging your clothing. God only knows how many other pairs of your knickers he has abused".
It was difficult for me to hear much of the following conversation as they had dropped their voices. The only words I could make out were "take his punishment", "sissy" (I had no idea what that meant), and "make it up to both of us". Obviously, my mind was focused on the word "punishment" together with the thought of what my parents would do as soon as they found out. So it was with some trepidation that I awaited my fate.
The sound of soft footsteps on the carpet was proceeded by the removal of the panties from my head as I was confronted by Susan and Geoff sat on the couch in front of me.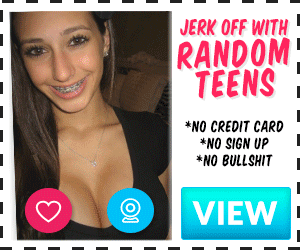 "I am so sorry!" I blurted. "Please forgive me, it will never ever happen again. Please don't tell my.."
"That's enough from you, young man" said Geoff. "I suggest you say nothing and listen very carefully otherwise we SHALL go directly to your parents and tell them EXACTLY what you have been doing!"
"Why have you been stealing my panties?" Susan asked kindly."Is it because you like the feel of them or is it because they are mine? Tell me truthfully, Michael. You won't get in any more trouble, I promise, as long as you do what we tell you. Ok?"
"Yes thank you ma'am. I am so sorry. It was because they were yours at first and I was curious but then I kind of really liked the feel of them on my skin. I just couldn't help myself. Please forgive me"
"We understand that it can be hard growing up, particularly at your age when you start having sexual thoughts and feelings, but you do understand that we cannot let this go unpunished, don't you Michael?"
"Yes ma'am, of course ma'am"
"Ok good. So Geoff and I have had a little chat and, of course, at first he was very very annoyed that you have developed some sort of crush on me , HOWEVER, he has agreed that IF you redeem yourself over the course of the next few weeks then he may be able to forget the whole thing. Do you understand Michael?"
"Yes ma'am"
"Your punishment will involve a degree of pain, such as spankings, but it will not be all bad and it will give you the opportunity to spend some personal time with us and show some of your true feelings for me. But you will also be expected to do some things for Geoff as well, particularly as he is feeling quite violated at the moment. Do you agree to this Michael?"
"I will do anything you ask of me but I am not sure I really understand?"
"Of course you don't but it will all become quite clear soon" said Geoff in a mildly irritated tone. "Can we get on with this or shall I just go next door and speak with his parents now?"
"No! No! that's fine, I am okay with everything just please don't tell them!" I begged, lowering my head submissively.
"Right then, get yourself over my knees and prepare for a sound spanking" Geoff moved closer to the edge of the sofa and indicated for me to lie over his knees. Meanwhile, Susan made herself comfortable at the other end of the couch, kicking her shoes off and lifting her legs up.
"No don't pull anything back up, just get over here" Geoff barked.
Awkwardly, I sort of waddled over to Geoff with my trousers and pants around my ankles, before resting my tummy across his thighs.
"Right young man, prepare yourself for a thrashing!" ordered Geoff as he raised his hand above by naked bottom cheeks.
"Ouch! Ow! That hurts!" I exclaimed as the blows rained down on my exposed buttocks.
"He is making far too much noise!" exclaimed Geoff. "Quieten down or it will be the worse for you!"
"I've got a better idea" said Susan, as she raised her legs slightly, pulled down her panties then reached over and stuffed them in my mouth.
"Open up young man and chew on these fresh ones" she said, as she leant back on the sofa whilst parting her legs. Oh my god I could see straight up between her milky thighs! The spanking continued but I hardly noticed as the musky scent from her panties combined with the heavenly view I had of Susan's exposed pussy. As Geoff continued to beat my buttocks, Susan eased her legs a little more apart until her inner lips were exposed through the sparse fur of her twat and I could see the light reflecting on the evident moistness there. It was incredible, too good in fact, as I felt myself hardening against Geoff's leg despite the thrashing that was reddening my arse cheeks. My physical reaction became totally unstoppable when Susan moved a hand down to her crotch and began rythmically rubbing herself.
"I think you are getting this filthy slut a little too excited". Said Geoff. "I can feel his little dick pushing against my leg!"
"Oh that's ok darling, let's just see if he can make himself a bit more useful without those panties in his mouth". At that, Susan hoisted her skirt completely around her waist and, moving forward swiftly, pulled the panties from my mouth and replaced them with her cunt right under my nose.
"Get down there and start licking little man" she instructed, grabbing hold of my hair and pulling me towards her as she did so.
Needing no further encouragement, I willingly buried myself in her treasures, savouring every new exotic smell and taste.
"That's it honey, lick there yes just like that, bit harder, ooh yes suck and lick baby. Good job" she crooned as I desperately tried to make sense of, and keep up with, her commands.
I was in heaven and so it was some minutes before I realised that my spanking had been replaced by a massaging of my arse. A hand was spreading my cheeks whilst a finger was moving up and down my crack, occasionally tickling the entrance to my bottom. Alternately pushing then stroking, probing and tickling, I was starting to have trouble concentrating on my mistresse's instructions. The give away was when Susan heard a soft groan escape my lips.
"Hey Geoff, I think our little slut is enjoying that too much" she laughed.
"I'm not here for his pleasure" grumbled Geoff. "How about we swap places? This is more your area of expertise".
Begrudgingly, Susan prised herself away from my attentions and stood up whilst Geoff pushed me off his lap and shuffled down the sofa.
"My goodness, he was enjoying that!" exclaimed Susan when she saw my little pecker poking out from my belly. "It is positively dribbling. I do not want all that mess getting on my clothes".
Within seconds, Susan had divested herself of her skirt and I was sprawled over her lap in the same fashion as before but this time across a pair of luscious naked female thighs! What's more, as Susan had manouvered herself underneath me, I could feel my manhood being sandwiched firmly between her legs. I did not think my life had ever been better than this!
I was totally absorbed by the wonderful sensation of my shaft slipping smoothly between her thighs as my cheeks were again parted, this time by female hands. As Susan moved a finger in circular motions against my bottom hole, it took me a few moments to notice something soft yet firm brushing against my mouth.
"Make yourself useful boy and give me some pleasure for a change, rather than taking it all" Geoff demanded whilst gripping my head and pulling it towards what I now realised was his fully erect cock.
Immediately, I pulled back in horror and tried to get up, however Susan had other ideas. Reaching between her thighs, she took hold of my balls in a firm grip and pulled them back and away from my body.
"Steady on there little man!" She crooned. "I thought we agreed you would do what it takes to make amends. We can't have you bottling out at the first hurdle. Now be a good boy and do as you are told".
The massaging of my ball sac was a mixture of pain and pleasure, however the gentle tugging was telling me it could become a lot more pain if I did not comply. I also thought about my parents and so reluctantly got back down in position and allowed Geoff to position my head.
"There now, just be a good little slut and take the cock" he told me, easing his shaft towards my mouth.
Gently at first, his glans just rested against my lips as the precum oozed from his pee hole. Softly, but urgently, Geoff pulled me closer to him as I obediently parted my lips and let him enter my mouth. Not sure what was expected of me, I let him move my head up and down, allowing his shaft to penetrate deeper until my throat was struggling to cope with the violation.
"Ease up a little darling. This is his first time after all. You cannot expect him to take it all at once" Susan suggested as she moistened her index finger with her saliva and pushed it gently against my bottom hole.
I must admit that the feeling of my fantasy older woman penetrating me in my most intimate place helped me to forget the discomfort and so I just tried to go with it, using my tongue as much as possible to appease Geoff and prevent him from gagging me completely whilst giving him obvious pleasure, judging by the noises he was making. In and out her finger probed my bottom, occasionally joined by her spit as she frigged me in time with the motion of Geoff's cock pumping my throat. As my excitement increased, Susan began flexing her thighs and squeezing my little member which was now freely dribbling precum. As she twisted and bent her finger in my botty, the feelings intensified and it wasn't long before I was gurgling and screaming on Geoff's cock as my semen pumped across her thighs and puddled on the floor.
"Well this is a very unsatisfactory turn of events" Geoff exclaimed as I slumped back, releasing his cock from my mouth as it came to rest on my cheek.
"Naughty boy has made a mess on mummy's leg" crooned Susan. "Naughty boy is going to have to clean it up!"
Alarmed that I had again done something wrong, but not sure what I was meant to do, I slid off Susan's thighs and attempted to scoop up my cum from the carpet with my hands.
"No, silly, clean the mess you have left on my thighs you filthy little minx. And don't use your hands!" Susan instructed, parting her legs wide and pointing to the strands of goo that were slowly dribbling their way down.
Gingerly I stuck out my tongue and tried to clean up my mess without getting too much of it in my mouth. My efforts, however, were to no avail as Geoff leant over me and, holding my head against Susan's thigh, began feeding cum into my mouth with his fingers.
"There you go, eat up your porridge you little sissy boy. Swallow it all down for Daddy".
This continued for several minutes until my mouth was filled for the first time with the metallic taste of sperm. I remember thinking that it was not particularly unpleasant and, indeed, being so close to Susan's delicious pussy was starting to turn me on again, as evidenced by the renewed swelling in my groin.
"Oh look his little clitty is getting all hard again" said Geoff sarcastically as he took hold of my balls and started tugging them gently but firmly which only served to pull my foreskin back and increase the blood flow to my shaft.
"Maybe our little sissy might like to eat some more cream from mummy's cunt" said Susan as, reaching down, she scooped up a pool of cum off the floor and rubbed it sensuously into her mound.
"Here you are, poppet, mummy has made it nice and juicy for you".
Slightly confused by their change in language, which was obviously exciting the two of them, I nevertheless could not turn down the opportunity to once more bury myself between Susan's luscious thighs and so I eagerly got back to work licking and slurping up a combination of "mummy's" and my own juices which covered her half shaven pussy. Some of it was running down the crack and I had to struggle to lap it up until Susan edged forward so as I could get to it and, in turn, started licking her bottom.
"Oh yes, lick mummy's arse hole, good boy! Push your tongue in further, that's it, hmmm" she moaned as I did my best to satisfy her perverted needs. "Why don't you play with his prick darling and satisfy yourself at the same time".
Clearly, Geoff needed no further encouragement as I felt his free hand grab hold of my shaft and pump it in time with his tugging of my balls. By this stage I didn't care who or what was playing with me, so overcome was I with lust.
Just as Susan's moaning intensified, Geoff let go of my balls. I could feel something hard rubbing up and down my arse crack. I soon realised that this must be Geoff's cock and it was clearly oozing precum as my bum was getting very wet.
Just as I felt his hardness pushing firmly against by bum hole, Susan's wriggling intensified and she pulled my head firmly into her as she convulsed in what I now know to be a female orgasm.
"Oh yes that's my baby, such a good boy, make mummy cum yesssss!" She screamed as the pressure against my botty intensified until I finally felt it give way to Geoff's well lubricated head which proceeded to force it's way up my passage. To say it didn't hurt would be lying, however I was so horny by then that the pain mingled with the pleasure I was feeling from his hand and Susan's obvious excitement. After half a dozen slow strokes back and forth, my bottom was learning to accommodate Geoff's size and, as it pushed up against my pleasure button, I could feel the pressure building again in my balls.
A few minutes and several cock strokes later, Susan had fully recovered and was ready to participate again. She urged me to move my arms thus allowing her to slip down onto the floor and crawl beneath me until my cock was hovering above her glorious milky white tits. Susan then cradled me to her whilst Geoff released my prick, gripping my waist with both hands to ensure that my arse remained firmly pointing up towards his cock. When Susan pushed her breasts together, each thrust from Geoff forced my dripping shaft between them. I was in ecstasy.
We must have come almost simultaneously, Geoff grunting like a bear and pounding faster and faster until I heard and felt his release deep inside of me, my little cock and balls buried deep within Susan's bosom as I too gave up my thick seed and slumped forward, exhausted.
"My good little boy, well done baby for taking daddy's cock. Now here's your reward – eat it all up nicely for mummy" said Susan, pointing at her cum drenched tits.
10 minutes later, not a trace of semen remained on any part of Susan's body. I had done a good job eating it all up as "mummy" had told me. As a final reward, I was told to put on Susan's dirty panties and suck on her beautiful titties that were still, to my joy, giving milk.
A short while later I was dressed again and being shown on my way.
"Now run along home and don't forget that you are babysitting again next Saturday. Make sure you are wearing mummy's panties when you get here, or there will be more punishment!" warned Susan.
I had all week to decide whether or not to wear the panties.. What a marvellous dilemma!
---