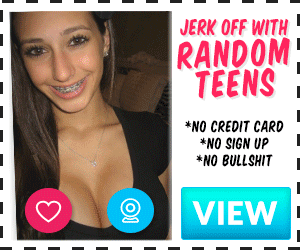 Some things are off limits. Some things are not to be touched. So when you find yourself with your head back, screaming, so full with a cock that you couldn't believe would fit inside you, it's not like your "life flashes before your eyes", but you certainly do wonder how the hell a sequence of events brought you here.
I don't like blond guys. So plain, so boring. Predictable. Burn in the slightest blink of daylight. Mayonnaise as a substitute for personality. At least, that's how l felt the winter I turned 18. I was extremely judgmental. I would pay for it later.
I didn't meet Bryn right away. I first met his mother.
Backing up, his mother, "Mrs. K", was a kindergarten teacher, and she was really great at her job. She hadn't been my kindergarten teacher, (thank goodness). She didn't even teach at my old school. I met her through volunteering, and twice a week I would help out in her class, helping adorable little kindergarteners with their letters, and gluing cotton balls to milk cartons to make little "sheep" during "arts and crafts"…far too wholesome for where this story goes.
But we can't always know where a story goes…in the beginning.
I have some siblings, and most siblings have friends. This is how I met Bryn.
Bryn would come by the house when I was younger, and each time he would talk to me in passing (to be polite), and my siblings would yell at him to stop "creeping on their sister". Nothing happened beyond a smirk and a hello.
So when I moved out of my parents' house, I didn't think about Bryn. I thought about university, about my volunteer work, about my job.
And I thought about partying.
I remembered thinking, "I'm 18, now. Fuck it."
Not that I made it my mission, there honestly wasn't a lot of "talent" there to begin with, and having grown up around guys, I did not find any of these man-whores at parties attractive.
Except…for Bryn. He was 25 then, and I was almost mad that I found him attractive.
Bryn was a fucking beast, easily 6' 5", blond hair, blue eyes, not "ripped", but "normal fit" in the nicest way. If anyone had been a "creep" here, it would've been me. I'd had my eye on him for a while since he'd moved back, and I hated myself for it.
I'm not sure where my "anti-blond guys thing" began, but Bryn made it difficult to stick to.
Because my social group at the time was older than I was, I often ran into Bryn.
Growing up, I remember he had long hair, more than one "Viking" fantasy was on my mind, but one day he'd cut it "high and tight", and as I watched him that night at that particular party, I could tell he knew I was looking. I couldn't help myself.
I had to go, this was no longer a "safe" environment for me. I wasn't a virgin, but I knew if I had been, I wouldn't have been for long.
Bryn, a full foot (and more) taller than I was, suddenly filled the door-frame as I made my way out of the house. Never had I felt so "trapped". It was thrilling, in a way, and Bryn smirked as if he could tell my thoughts.
"You've got some nice colour there." I felt my cheeks burn and I brought my hands to my cheeks to hide my blush. Bryn reached out and touched my hair. Holding a strand between his fingers, we were so close. I didn't breathe. He looked at me thoughtfully.
"I didn't think you'd go red…" I blushed furiously.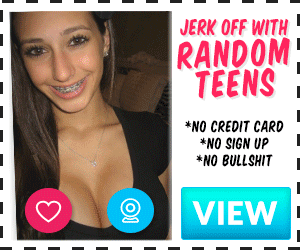 "Your hair, dummy." He started laughing, and my mind returned. I am a natural brunette, but I'd tried out being a redhead in those days.
I playfully punched him in the stomach, I couldn't reach much higher. "Hands to yourself, buddy." It came out a bit shaky, but ended defiantly, which made me happy I was holding my ground.
He smirked. "Is that the hardest you can punch?"
I scoffed and said, "I'm plenty capable of bringing you down, blondie."
He drew himself up to his full height again, and I had to tilt my head up to maintain our eye contact.
"We'll see." he said.
Over the next few weeks, I saw him more and more, and one night, I ended up at his house.
I should say, it was his father's house, and it was still under construction. He'd been helping with the total renovation, and staying there briefly while he was looking for a place.
His parents had divorced many years prior, and I had shown up to pick up the wallet one of my siblings left behind at the last party. They'd been hanging out, and as I left my brother passed out on the couch at my place (he'd shown up swaying on my doorstep leaving me to pay cab fare), I went out to retrieve his stupid wallet. It was only Bryn, the big dumb sexy (fuck!) oaf.
The road was dark when I pulled up to the house. Bryn was in the doorway, casting a large shadow. He was topless, hair mussed, wearing something akin to pajama bottoms. I strode up the walk, confident, but annoyed.
"You can guess what I'm here for." I said in a huff. I was constantly picking up after this particular brother, something I'd vowed to stop doing when the semester started again.
Bryn smiled, amused by my irritation. "Better come inside, then."
The house was massive, even unfinished.
Inside, I snorted in disgust at the mess. "Pig." I said under my breath. I'd started searching upstairs in one of the partially finished bedrooms.
I bent over looking through a pile of clothes as I spied my brother's jacket underneath. I was sure the wallet was close.
"Is that what you think of me?" Bryn was suddenly much too close. I spun around and wound up tripping on the clothes, landing unceremoniously on my ass. He roared with laughter.
"Yes, you ass. You're a pig, look at this place! I don't even want to know whose clothes I'm sitting in." Bryn pulled me to my feet before I could protest. He'd lifted me like I was nothing. I've never been "big", but I've never been "tiny" either.
My shorter frame and 36GG breasts were suddenly pressed against him. I was breathing shakily, and his stare was intense. I was acutely aware of his partial state of undress, and of something pressing against my stomach, nearly to my chest.
If I'd blushed before at the previous party, I was on fire now. He didn't lighten his grip, but he tugged on my hair again.
"I think you're beautiful." He said, and I leaned back to study his face. This was bad.
"I'm not falling for that, you're still a pig." I said, doing my best to avoid his gaze.
"Do you look at pigs this often? Especially blond ones, Red?" I opened my mouth to protest (who was I kidding), and suddenly my mouth was no longer my own.
Bryan's tall frame was almost curled around me as I found myself against a wall now, kissed so intensely, I cried out, and he captured my mouth again, this time his hands were in my hair, gripping, pulling in a way I hadn't realized was something I liked.
And I liked what Bryn was doing.
I needed to hold onto something, and my hands found purchase on his hips, so close to the waistband of his pajama bottoms, my fingertips dancing around that sensitive skin.
He groaned into our kiss, and suddenly we found ourselves in another one of the bedrooms, this one was finished.
Our clothing seemed to disappear as we ran our hands over each other. This wasn't supposed to happen.
Bryn, this Viking-Dolph-Lungren-from-Rocky-IV-looking-motherfucker was on his knees in front of me while I helplessly held a firm grip in his hair. Those blue eyes looking up at me with a challenge in them. Would I cum on his "off-limits" tongue?
The sound I didn't recognize as mine that ripped through me as I came apart in his mouth was all the answer he'd needed. And he wasn't stopping. My breasts heaved, as one of his hands snaked his way up to my breasts, the other firmly holding my hip in place.
Pinching and twisting my nipples, I was spasming again, and in the light I saw his cock come into view.
There was no way that was going to fit anywhere, least of all inside me!
I'd heard rumours about Bryn's "endowments", but none of those rumours did him justice.
"Do you see what you do to me?" Bryn kissed me hard, I tasted myself on his lips for the first time. Bryn's cock brushed my thigh. I gasped.
"What are you going to do with that?" I asked him.
He smiled wide. "Whatever you want me to, Red."
He'd shifted, and the head of his cock was just ghosting over my pussy, dripping from the onslaught of earlier.
"Oh fuck…" I breathed. Hot open mouth kisses, his cock so very close, I was burning again. His eyes searched mine, and I nodded.
"Please…" to this day, I'm not sure which one of us said it, all I knew was I was suddenly being stretched by Bryn's enormous cock.
Unlike anything I'd felt before, I looked down, and it was only the head inside.
I lifted my hips, my head falling back. Bryn moved agonizingly slow as he pushed himself inside.
I might as well have been a virgin for what he was doing to my poor pussy. I was so wet for him, he wasn't even all the way inside, and it felt like he was already at my cervix.
Pushing in more, his mouth fell to my nipples, harshly kissing, sucking, groping, I writhed beneath him. It hurt.
My body on fire, we shouldn't be doing this…but I wanted him so fucking much. The feeling was more pronounced, as Bryn shifted us so I was on top.
He still wasn't all the way in.
I tried to take more of him, he was just too damn big! I cried out, and he noticed my difficulty. I was beginning to feel embarrassed, and he shushed me, kissing me harder.
"It's okay. Turn around, and get on your knees." His tone was firm. I breathlessly obeyed, the absence of his cock both relieved and frustrated me. I wanted him.
Bryn lined himself up with my pussy from behind. "God, you're so fucking wet…" Bryn kissed between my shoulders and down my back, pressing inside, my pussy gripping as he invaded me.
In this position, I was finally able to take all of him, and he moaned loudly as we connected so deeply. He could've been directly inside my womb at that point, but I was too cock-drunk to care, he'd split the deepest part of me, and helplessly fucked him back as he moved within me.
His hands were on my hips, my breasts, my shoulders, no part left untouched. He held onto my arms at one point, my head lolled to the side, I felt him begin to get impossibly bigger inside, he was so close. One of his hands found my clit and I screamed, cumming on his cock as he roared and released inside.
I felt him all the way to my stomach, I was so full.
My arms gave out, as I partially fell forward, his hands still on my hips, he kissed up and down my back. When he removed himself from me, and I felt his cum down my thighs, I could've wept at the loss of contact.
Never did find my brother's wallet.
Bryn and I were in a bit of a predicament after that.
My siblings and our mutual friends needed to be left out of the loop on this one. As I had laid there in Bryn's bed, his cum oozing from my pussy, I'd made him swear not to tell anyone. This was something I wanted quiet, and personal.
Bryn had teased me about "being ashamed of him because he was blond", and I motioned towards my now very reddened pussy, reminding him that "shame was hardly a factor here", even if he was a "dumb blond".
He laughed, kissed me, and without warning, was on me again. Hmmm. Blonds…
At nearly every opportunity, Bryn and I found reasons to remove ourselves from the group to meet back up and fuck. It felt good having something of our own for a while.
One day, we found ourselves at his mother's house while he was house-sitting. Mrs. K had been out of town for a few days, and was going to some kind of event? I wasn't sure.
I had never been over, and wasn't sure how I felt about "forbidden fucking" at the kindergarten teacher's house, but it sure as hell wasn't going to stop me.
He asked if I wanted to taste him, and I couldn't help laughing and asking, "How, you dumb blond? How am I supposed to do that??" He smirked, and said, "Carefully?" I scoffed, but was curious myself.
How much could I take in my mouth? What did he taste like?
He was sitting on the couch as I nestled in between his legs. He pulled my top off, and helped remove my bra. His hands helped themselves. Pinching, twirling, tugging on my very sensitive nipples, as I began kissing his cock, laving my tongue over the head, the underside of the shaft, cupping and kissing his balls, he was helpless under my hands.
I could hold his cock with two hands wrapped around and still there was plenty more. I could barely get my mouth around him. I'd never reflected on the idea of the taste of a man at that point.
His scent and taste commingled, overloading my senses. That essence, so completely him, I struggled to get as much as I could of him in my mouth, but there was just no way. Too much, too big.
But that taste of his pre-cum stoked my desire for him, the feeling of power I felt, having coaxed that out of him, that made me want to feel more of him. Licking the pre-cum from my lips, Bryn and I locked eyes. He hauled me up into his lap and kissed me, hard.
I ground myself against his cock, only a few thin cotton layers of impossibly soaked panties and well worn-in jeans separating my pussy from him, my chest bare still, he kissed and licked my breasts, weighing them in his hands, squeezing, sucking hard.
I wondered at that moment if I'd finally be able to take him all the way inside, facing him, so we could both see what his cock was doing to me as my body was reacting to the sense memory of those prior pleasurably brutal invasions of my pussy.
Bryn leaned back a moment, pausing our moment and grinned, "Ever had sex on a waterbed?"
"Are you fucking kidding me??" Blonds…
Bryn lifted me over his shoulder like a caveman while I protested, and suddenly I was deposited with a 'slosh' on a waterbed. I looked around the room briefly, and realized I was topless, wet, and on the water bed of the kindergarten teacher I'd been working with, about to fuck her son.
Not something I'd planned when I woke up that morning.
"What the fuck, dummy! We can't do this here! I work with her kids!" He started to say something (likely about him being her actual kid, the smart-ass), and I pinched him.
Undeterred, Bryn pushed my legs apart pressing his fingers against my pussy through my thin jeans.
"I can feel you through these…you want me to stop that bad?" I blushed. "Shut up, asshole." I said defiantly. "Careful, I might go there next." My eyes went wide…my ass? He would break me!
He winked and said, "Maybe next time, Red."
"Oh god…" I moaned, and he pulled my jeans down, spread my panties to the side, and began kissing my pussy, and then he kept going further. I bucked my hips and screamed.
I'd never had someone kiss, lick, or touch my ass in such a way before that moment. I squirmed, and nearly screeched when his tongue tried to push inside, but I couldn't stop thinking about how dirty/good it felt.
Bryn's fingers found my pussy, I was positively gushing. He stood up, lining himself up with my pussy, and began to push inside, stretching my deepest parts. Whispering in my ear, "Could you imagine me in your ass like this, now?"
I could hardly move, the thought of him in my ass instead of my pussy sounded so good (if it was anything like his mouth), but also scared me. At that point, I had never had anal sex, and Bryn was the first to even kiss me there. There was no possible way I could think of how he could even fit, he would break me.
My mind raced as Bryn's cock went deeper in my pussy. I'd just managed to take a bit more of him as he had just gone deeper than he'd been our first time, when a voice rang out, "Bryn, are you here? I'm back, I need you to help me with a few things from the car, but I'm just going to hop in the shower real quick!"
"Shit!"
Bryn and I broke apart, and I reached for my jeans. I was thankful I had my (ruined) panties on, still…but my top and bra were in the living room! I whispered this furiously between threats (how could he fucking not know his mom was coming home today??) to Bryn who said he'd go get them. He quickly pulled his pants and shirt back on and went to greet his mother.
Blonds!!
Did she say she was heading to the shower…? Fuck! That meant she was coming in here! I dove over the side of the bed closest to the wall and flattened myself against the frame, trying to will myself under the bed as best I could.
I hoped Bryn had my top, because I didn't relish being caught topless on the floor half under the bed by the kindergarten teacher in her own bedroom!
Bryn's mom entered the room and began to get ready for her shower. I stayed as silent as I could, and after what felt like ages, she finally went into the bathroom and turned on the water. I waited a few moments, then ducked out of there, running into Bryn in the hall, my top and bra in his hands.
He was starting to giggle, and I punched him, but barely cleared his waist. I threw my clothes on quickly, and after nearly fucking again in the doorway, (I'd need to be careful around these blonds) I made my escape.
A few weeks later, I was in Mrs. K's classroom volunteering again. I'd tried to get out of it, switch to doing something else, but there just weren't enough volunteers, they needed the help. I was in the middle of helping a kindergarten group with their letters, when I felt a tap on my shoulder.
Mrs. K was there, and standing behind her giving me a wave and wearing a shit-eating grin was her big dumb sexy blond oaf of a son! Mrs. K explained that with the volunteer shortage, Bryn was helping out with the combined classes for the next few days.
As soon as Mrs. K stepped out of sight corralling the kids for story time (nap time was coming) Bryn sat next to me, his hand found its way down the back of my pants before I could blink.
He licked the outer shell of my ear and as his fingers made contact, he whispered, "When's our nap time, Red?"