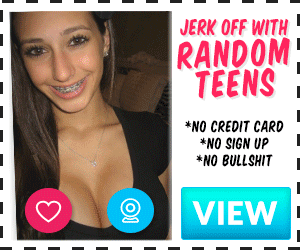 Hi friends, Rahul here. I am back after a break on this site I live in Chennai. This happened to me when I was living in Hyderabad. I was seduced by my landlady (PG), Shabana. She was about 15 years older than me. She was always at home, she is a good looking woman.
I had an immediate crush on her but since she was older than me. So I knew nothing is going to happen between us. I arrived at the Apartment, and it was beautiful, Shabana opened the door and invited me inside. Everything was perfect, so neat and tidy.
The furnishings were excellent, the room that was to be mine was spotless. There was a Wi-Fi connection. It was ideal for me. I told her I like the place. She said that initially, she had intended to let it only to women. But since I am working in a reputed company she was alright with me staying there.
"Thanks, when can I move in?" I asked. Shabana smiled then said you can move in from tomorrow. We discussed the terms and she said that food, laundry was included in the rent. I said, great, "I will go and check out of the hotel, and be here tomorrow."
She gave me a key, and bid farewell. I then left and thought Shabana was a nice woman. She was not very short, not tall. She had a curvy body, her breasts looked huge. I am 5.8". She was maybe four inches shorter than me. Well, the next day I moved in and the first week went off very quickly.
Shabana was an excellent cook. A few days later, I was reading a book on my bed, and I heard a buzzing sound. I went near the wall and could hear the buzzing sound, I wondered if Shabana was using a vibrator. Then I heard her grunts and moans as she came, and then there was silence.
I found it hard to imagine a woman of Shabana's age masturbating. I then thought she must have needs and desires like everyone else. Since I too was masturbating when I felt like. Soon I realized that Shabana didn't use the vibrator every night but at least 3 times a week.
I was aroused. Whenever I heard the buzzing sound, I too masturbated at the same time. She was always decently dressed and there was never anything suggestive. I was using a small napkin when I masturbated. I would wash it in the bathroom and leave it to dry.
One morning I forgot to my napkin and left it on my side table. It was covered in my cum. I realized at work that I had left it I arrived home at six that evening. My napkin was washed and folded on top of my side table. I couldn't believe she had done this for me as she knew what I was using the cloth for.
I started leaving it on the side table when I had used it. When I came home, it was always washed and folded. I was now doing it when I heard the buzzing noise. We were masturbating at the same time. It went on for a few days. Then when I came home one evening along with the freshly folded napkin was a pair of stained panty.
Shabana's cum was on the panty, and it smelled terrific. We never said a word over our dinner but every evening I came. A soiled pair of her panty would be there on the cabinet. I didn't know how to go ahead. I was sexually attracted to her. But was worried in case it didn't work out then I would have to leave.
I enjoyed staying with her so much. Well, I guess I did not have to think a lot, one day when I came home, and her soiled panty were there along with a note which read, "You don't need to use this, you can have the real thing if you want."
I wrote back, "What would you like?"
We had our dinner, and I retired to my room. Her soiled panties were there, but the note was gone. Then the buzzing started. Then I had a text from her, "Would you like to come and watch? My door is open but please come naked and bring my panties with you as I want to see you cum on them."
My dick was rock hard as I walked into her bedroom. She had placed a chair beside her on the side she was lying on. She was naked, and her body was amazing, her tits were huge. Her stomach was flat, and she had an enormous clit. It looked beautiful it was smooth and swollen.
I sat on the chair, and she said, "Wow, that's amazing, may I touch it?"
I said, "Shabana, you can do what you want with it, I want it to give you a lot of pleasure."
Shabana then put her vibrator next my erect dick to compare. Then she said, "It is so big, it's bigger than my vibrator. I just wanted to give you a show and let you watch me masturbate. But, now I want that dick inside me. Rahul, I am so happy that we are doing this.
Without wasting any time, I started off with a sixty-nine. Shabana gave me an awesome blowjob, while I was sucking her clit and finger fucked her. Her cum was delicious. She came twice before I came. She then got on knees and asked me to do her doggy style.
I did as I was told and fucked her pussy. She was fantastic, she had powerful pussy muscles, and she knew how to grip. The harder and deeper, that I went the more she enjoyed it. She loved to talk dirty and told me that her pussy was now mine.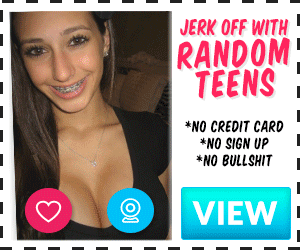 She also said that she will introduce me to her friends who were getting nothing at home. They were all married and needed to be discreet. I was now sure this was going to turn out well. We both climaxed within seconds of each other. Shabana had a massive orgasm which had her shaking.
She said, "Rahul, that was the best fuck after such a long time, my god, I needed it badly. You can have me anytime, but you must be discreet. I don't want you bragging to the whole world that you are fucking me. Can you do that?" I took her in my arms and kissed her tenderly with affection.
Then I said, "Shabana, of course, I promise, I will never say a word to anyone." I ran my finger up and down her beautiful sex slit, "Shabana, you have a beautiful pussy. She kissed me passionately then said, "Thanks for the compliment.
We soon drifted into sleep. It became a routine for us to sleep together. Soon Shabana introduced me to her horny friends and we had fun, sometimes even threesomes.  I have since then moved to many cities and now am in Chennai.
Any women interested in a meeting can contact me on [email protected]