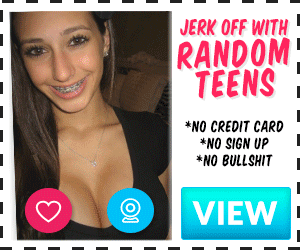 As soon as she heard her husband's voice, Sarah pushed down on my shoulders and told me not to move. He is ok with this. I relaxed some but I was still uncomfortable. I had a man, who I had just met, wife fucking me in their house. How was I supposed to feel.
"Don't worry Jack, I'm just making our guest feel welcome. And, oh fuck, he's making me feel good too."
Sarah started to fuck me with a passion. Seeing Sarah's awesome body move and the noises she was making, I paid no attention to Jack.
"You know you could have told me first. Well, looks like you're enjoying yourself and making our guest happy."
Jack was out of sight and that helped with the awkwardness. Sarah fucked me good. She knew what she wanted and took it. She guided my hands to her breasts, ass and clit, to maximize her enjoyment. She leaned down and whispers in my ear that she is going to cum and to suck on her tits and put a finger in her ass again. Her tits are glorious and her ass is perfect so I had no problems with her request. After I got my finger in her ass, she bucked and came on me. Her pussy tighten on me and her body quivered. She fell on my chest and kissed me again and just said "wow."
"Alright, thats enough fun for you two, I need in this action. Sarah, let him fuck you from behind and you suck my cock. We'll split roast you."
Sarah hopped off of me and got on ger hands and knees at the foot of the bed. Jack pulled his shorts off and took my place on the bed. Sarah quickly started to suck him. I was standing behind her, admiring her nice ass. I gave each cheek a smack and shoved my cock inside her. Sarah is so small, I had to hold her hips or I would have shoved her into the wall. Jack was encouraging me to fuck her hard because with every thrust, she was deep throating him and he was enjoying that.
Sarah then started to talk dirty. It felt like I was in a porn movie. She was telling me to fuck her hard, don't stop, fuck yes, stuff like that. My favorite was her going MMMMM. I knew she was really enjoying it when she made that noise, which was quite often. Jack also like her doing that too because she was humming on his cock.
This went on for quite a while until I felt the familiar tingling in my nut sack. Sarah must have sensed I was close so she told me to paint the inside of her pussy with my cum. A few moments later, with a loud grunt, I filled her pussy up with my seed. I pulled out and had to sit in a chair across the room. I had to catch my breath. Fuck, that's was some good pussy.
With me not fucking her, she could concentrate on sucking Jack. I got up and went to the bathroom to clean up. When I got back, Sarah was riding Jack and she was cumming again. Jack grabbed her around the waist and jackhammer his nut into her shortly after her orgasam. She slowly climbed off of him.
"Let's go to be bed. I bet our guest needs some rest."
They left and I collapsed on the bed and fell fast asleep with a smile on my face