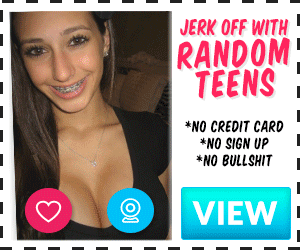 Jack finished getting undressed and was hard as a rock. He walked over to the bed to get a better look.
"Are you just going to watch or are you going to join us," Sarah begged.
Jack looked at Kim. "I've always wanted to fuck you. I've always thought you were hot."
"Really? Now is your chance," said Kim.
Jack got on the bed and shoved his cock into Kim's mouth. She sucked on him the best she could but she couldn't concentrate because Sarah was about to make her cum. Humming on Jack's dick, Kim came on Sarah's face.
"Jack, come fuck Kim. She had only been with her husband until our guest fucked her silly. I want to watch you be her third fuck."
Kim begged him to fuck her so he quickly shoved his cock into her. She wrapped her legs around him, pulling him in as deep as possible.
While Jack and Kim were fucking, Sarah came over to the chair I was sitting in and sat on my cock with her back towards me. She wanted to watch her husband fuck their neighbor.
"I'm so fucking horny. It's so hot to watch them fuck. Let's go on the bed and join them."
When we go to the bed, they had switched to doggy style. Kim was on the edge of the bed and the perfect height so I put my dick in her face. She opened up and I put my dick in her eager mouth. The momentum of Jack fucking her gave the perfect speed of her sucking me. This only lasted for a minute because Sarah was upset no one was touching her.
I get on the bed and she climbs on top of me. She was so horny and was giving me the fucking of a lifetime. Sarah was close enough to kiss and be fondled by Jack. I was able to reach over a pinch Kim's nipples, which caused her to cum. Sarah turns and starts fucking me reverse cowgirl. Kim was getting a good look at my dick sliding in Sarah and could see how much Sarah was enjoying herself.
"I want to fuck you like that Jack."
Jack gets on the bed and Kim mounts him in reverse cowgirl. The girls are side by side and Jack and I are at different ends of the bed. Sarah starts to rub Kim's chest and Kim goes in and kisses Sarah.
"I've always thought you had a great body and now I know."
They continue to kiss and fondle each other while still fucking us. Jack is the first to cum. He cums inside Kim and hops off to clean him off with her mouth. Sarah said she wants me to cum inside her and Kim suggests a double blowjob. When I heard double blowjob, I was ready. I tell them and they start blowing me together. They are basically kissing each other around my dick. I erupt and blow my load all over their faces and lips. They giggle at each other as they clean the cum off of each other.
Jack and Sarah then went to the bathroom to clean up and Kim and I got up and went to the bathroom in the bedroom I slept in. We showered together and fucked a little more. After the shower, we went out into the living room and Sarah and Jack soon showed up. They also fucked in the shower, which caused them to be a little late.
We talked about everything that had happened and Kim asked Jack and Sarah if she could talk her husband into it, could the four of them fuck. Sarah and Jack looked at each other, smiled and said yes, definitely.