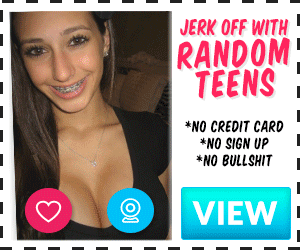 Previous Part: The Corner Seat – Part 2 (Retro Lesbians)
I was hungry to satisfy my pussy that was burning with desire after witnessing all the moans and juices. And also to satisfy my stomach, since I actually was hungry. Thinking about her closing line gave me chills, and left me yearning for the climax.
I knew, in barely a few minutes, I would be sharing seats with a stranger. She just squirted on my face and told me that she's going to eat me up fully.
Fuck. Seemed like an endless wait. I thought I would quickly grab something to eat by the time she came to the movie hall. But my horny mind wanted to satisfy it's hunger too. I imagined everything that could make my second half of the movie kinky.
I picked up some nachos with cheesy dip and salsa sauce and a cup of ice cream. I just hoped she would use it on me. If not, I can use it on her anyway, I thought. I rushed back to my corner seat and waited for her with bated breath.
I wasn't wearing any undergarments. Access to my womanhood was easy as fuck. It seemed for a moment that it was a bad idea to not wear anything beneath. Because her thoughts made me wet yet again, it was my skirt that kept kissing my pussy and picking all the wetness off it.
"Ah, come in already. I am dying to be devoured by you." Thinking about her, I spoke to myself in frustration. The movie now started after the interval, and it went back to its dark imagery. Just then, I saw the silhouette of a woman enter.
I could identify her figure just within one session of fucking. That's how much she got etched in my mind. Every step she climbed towards me felt like a step closer to a lust-filled orgasm. She came to the seat beside me. She looked stunning in her white t-shirt and jeans.
The t-shirt was loose, which meant easy access to every inch of her skin. Her jeans were stretchable, at least from the looks of it. Fuck, I was so turned on. She looked at me and smiled. "Ah! Haven't you made me lust for you enough already?" I thought to myself.
She sat on the recliner beside me and made herself comfortable, removing her footwear, keeping her bag aside. I kept staring at her with an 'I want to eat you up now' face. She looked at me with lustful eyes too. The moments of silence and the anticipation clearly defined all that was to happen in the next hour and 15 minutes.
I was ready. I was sold. She pushed back the armrest between the two recliners, which meant it was as good as half a bed. We came close to each other as she put her legs over mine. My leg was right next to her pussy, which was now radiating warmth. My skirt rode up.
We were curled up in possibly the sexiest positions. The cool air in the hall hit my burning pussy only to ignite my hormones. We held each other's faces in our palms, playing with each other's hair. We could hear ourselves breathe heavily with each passing second, brushing our faces against each other.
I was dying to kiss her. And in one swift motion, I pulled her lips into mine, sucking them with all the passion in the world. She held my hips and pulled me closer to her. My legs completely rubbing her pussy now over her jeans. We kissed and how! It was the most passionate one.
We ran our hands over each other's body, exploring every bit of skin that was to be felt. Still kissing like mad lovers. Occasionally overpowering each other to gain control and show how much we needed each other's lips to survive. We were madly panting now.
Our kisses got wetter and wetter with the taste of saliva quenching the thirst in our soul. Her lips were so soft that I just couldn't let them go. I could feast on them till I was dead. But how could one, because her lips would only add life, I thought.
She took advantage of the fact that I wasn't wearing anything beneath. She directly put her hands under my skirt and grabbed my soft ass.  I gasped, and I broke the kiss to arch my back. She spread my ass cheeks wider and pulled me closer. She now started licking my neck and collar bone wildly.
She bit them hard, sending shivers down my pussy. This woman surely knew the spots. I had submitted myself, just as I wanted. To feel all the sexual energy culminate and explode into an orgasm and collapse. To not have any more energy to move an inch. I was in desperate need of that orgasm.
I was in the right hands. She was tearing my ass cheeks apart as her mouth galloped my boobs over my shirt. I pushed her head deeper. I wanted her to eat me like a piece of meat. The world didn't exist anymore for us. We had created one for our own.
I now climbed on top of her, with my skirt ridden up to my hips, my curvy ass, totally naked, being mauled by both her hands, I was riding her. My pussy was on fire. My hormones at their peak. I tore my shirt as the buttons popped to reveal my breasts.
They juggled because of the force with which I tore open my shirt. Her eyes lit up. She literally pounced on my breasts with her mouth and started biting it with all her force. Ah, I was in seventh heaven or maybe beyond. My eyes closed automatically in pleasure.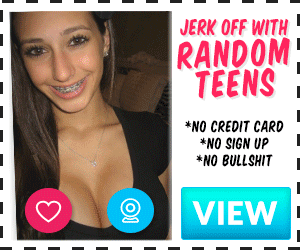 I lost balance and fell over her with my breasts crushing her face. I took the support of the backrest of the chair. I was being eaten up by a woman who seemed hungry for sex, maybe since the day she was born. I was losing my senses. I held her closer to my breasts, asking her to eat more.
I ground my wet pussy against her fingers. She was such a tease. Her fingers hit my clit, pushing them up and down with every movement. I was set on fire. So much right touches could do. I increased the speed with which I rode her. And she increased the force with which she bit me.
She left marks that were visible even in pitch darkness. She placed her index finger in alignment with my pussy. Vertical. I glided over her finger, with my clit hitting her thumb. Fuck, it was just impossible to hold on anymore. My body wanted to give in.
She realized, and with the other hand, she pulled me closer and inserted a finger into my ass. I screamed in pleasure. I jumped in pain. Aahh, fuck.
"Don't stop, Don't stop, "I whispered to her holding her head. My breasts in her mouth were getting bitten mercilessly. "Yes. Fuck. I am cumming." I shuddered, shivered, vibrated in pleasure. I had possibly the best orgasm in years. It took me close to actually realizing what ecstasy meant.
I sat there, hugging her close to my chest tightly. Not able to move an inch, not wanting to face the reality of the world. She hugged me back tighter than I expected as if she felt what I needed. She gave soft pecks on my breasts, her hands still on my ass, caressing it.
I slowly lifted my head to look at her. She gazed back at me, and with one hand, brought my face close to hers. We broke into a kiss. I really thought I would have been satisfied after such a satisfying orgasm. But the moment my lips touched hers, it kicked in a new stream of blood.
It was filled with passion and lust. I kissed her with more passion than I was kissing her the first time. If I owned her and now knew her for ages. She also responded back with as much passion. Our lips craved for each other. She broke the kiss, looked at me.
She said, "Mera mann nahi bhara. Tujhe aur khaana baaki hai." (I am not satisfied yet. There still are a lot of unexplored places in your body which I am yet to eat.)
"Poori ki poori teri hu. Jo mann chahe kar mere sath." (I am all yours, do all that you wish to.)
Listening to this, she made me sit back on my corner seat. Shirt open, breasts exposed with bite marks all over it, legs wide open. Still dripping wet with juices, the skirt that barely covered any part of my skin. I just waited there for her to fuck me, suck me, make me her slave.
She looked at me from head to toe, relished me. She took some liquid cheese in her hand and poured it on my left breast. She took some more and applied it over and around my lips. She took some salsa sauce and poured it over the other. Fuck. I was already high with pleasure.
She savored me again, looking at me with lustful eyes from head to toe and slowly leaned to eat my breasts. I could feel the cheese spread over my breasts evenly, over my nipples, aahh. The sight of her licking my breasts and sucking on them made my mouth and pussy both water.
Slurp. Her mouth dripped saliva as she sucked my cheese spread breast to her heart's content. Ah, she pressed the other one with her left hand and rubbed her palm over my hard nipple. The spicy salsa spread made my skin burn. I twitched with pleasure.
I now threw both my hands behind my head, exposing my armpits. She sucked on my breasts. Completely eating the sauce and my breasts so that she could now climb over me. She did and now started to lick my armpits. I was dead. Every lick took my orgasm meter a notch higher.
She went mad now. She pulled over her loose white t-shirt over my head and started grinding her pussy over mine. Fuck. I was inside her t-shirt, hiding from the world, eating her breasts, secretly at a dark corner of a cinema hall. My pussy started leaking just with the mere thought of this.
I inserted both my hands into her jeans and pressed her ass as hard as I could. It was payback time. I bit her really hard. Sucking, licking, and biting both her breasts one at a time. She screamed as she increased the pressure with which she ground against my pussy.
I unbuttoned her jeans and pulled them down just enough to give access to her love holes. The ice cream, which had by now melted, served as the perfect lube. I dipped my finger in the melted ice cream that I bought and inserted it straight into her burning pussy. "Ah," she moaned in a soft voice.
I finger fucked her, slowly increasing my pace making her dance in pleasure. Every now and then, I would dip my finger into the ice cream and shove it back up in her pussy. She rode me harder, I finger fucked her even harder.
She pushed her breast deep into my mouth, holding my head, indicating that she was about to climax. I inserted two of my fingers now as she slowly started to lose her voice and her senses. "Haan… Haan…Rok mat," (Yes…Yes… don't stop), she said in a muffled voice.
It was then that I realized that she was going to squirt. Oh, fuck, what fun. I increased my pace. Boom! Her flood gates opened, yet again, nonstop, she shuddered. All her liquid drenched my hands and the seat. She didn't set me free, still pushing me to her breasts.
I so wanted to lick her juices. I pulled myself out of her trap and looked at her. I licked every drop I had in my hand, staring right into her. She laughed, she kind of felt embarrassed about the seat maybe. But I didn't give a fuck. It tasted yummy. She got down and pulled her jeans and panty up. We were all messy.
The seat couldn't be used anymore. So she came and sat in the same seat as mine. We paused, looked around. Out of the 4 couples, 2 had already left in the interval, I believe. The theater had just 2 couples and us. All were at nonviewable distances from each other.
Maybe it was my day. I thought, where everything just fell into place. There was something about her that kept me horny. Maybe the way she smelled. Maybe it was just days of desperation, but I didn't care. I was having the time of my life. The movie did not have anything interesting to offer anyway.
So I completely reclined our seat into a full 180. I went closer to her, putting my legs over her, and just looking into her eyes and those luscious lips. I ran my fingers over her face, her ears, and the skin behind it. She twitched. Aah, she was sensitive there.
I kept running my fingers there, over and over again. She began to close her eyes, letting me make her feel excited again. I could see her nipples harden under her tee. I pinched them played with them. I asked her to turn around. She obliged.
Seeing her lie down sideways, with her back and ass facing me, made me want to take her home with me. I wanted more of her, more of this day. I quickly took out the dildo from my bag and hugged her from the back. She parted the hair behind her earlobes, indicating me to lick it. I obliged
I sucked and licked her earlobes and the skin around giving her goosebumps. I put my hand inside her tee and caught hold of her breast. I pressed them gently and in sync with my licks. She was getting turned on again. So was I.
I vigorously started eating her earlobes up while my hand played with her breasts. She started to breathe heavily. I inserted my finger into her navel. In it went, deep into the hole. Her expressions said she loved it. She turned around to face me.
She held my face and kissed me as if we were kissing for the first time. I didn't complain. Her lips were nothing but divine. I sucked on them, I chewed on them. I made them mine. Occasionally pressing her breasts, digging her navel, running my hands over her armpits.
We were making mad love. Again. Pushing deep into each other, eyes closed. I picked the dildo up, which I had kept beside me, and slowly ran it over her pussy. She freaked and opened her eyes in disbelief. Still kissing me, she lowered her eyes to look at what just touched her.
She just giggled with happiness as we both looked at each other. She pulled me closer, with even more passion and twinkle. That possibly was the steamiest kisses of all time. I went down inch by inch, galloping every part of her skin. Feeling the heat build-up yet again, hearing her soul moan yet again.
I paused at her navel and let my tongue explore the depth. Spitting in it, sucking it, biting it, fingering it. I was in love with this hole of hers. I opened her jeans and slid them down, pulling them off her. There she was, twitching and twirling in her wet undergarment, a t-shirt that barely covered her breasts.
Such a sight. The smell of her undie was intoxicating. I kissed her pussy over it. She gasped, pushing my head into it. I kissed more, I licked more. I was now completely buried in her pussy. The wetness made me go berserk. Licking every drop of her. My mouth watered.
I held her thighs, spreading them apart to have an unrestricted view of her pussy. I stripped myself down. She pulled me close and tore open my shirt and vigorously started pressing my breasts and sucking on them. I was now on her in the missionary position.
My dildo was a two-way dick. I inserted one end of it, slowly into her pussy, parting her panty to the other side.  I held the other end of the dildo in my hand. Ah, she moaned in pleasure and pain. Her eyes closed, shed a tear. As if she had been missing it for ages. I inserted the other end into my pussy.
Fuck. It went into igniting all the sexual nerves in my pussy. I clung on to her and collapsed on her to gain all my balance. We moved our hips in and out in sync. Every thrust hit the deepest part of my pussy, sending me into a tizzy.
She pulled my ass apart in excitement. I bit her neck in pleasure. We fucked each other like dogs. Every second we increased our pace. Ahhh, fuck, we screamed into each other's ears. I grabbed her face and went for her lips to control my moans.
Fuck, I shouldn't have done that. It just gave me a different high. I was gonna cum, and so was she. We just rammed into each other with all our strength. We lost track of time. We just kept fucking each other's pussy like never before as our bodies completely surrendered to all its sensations
She went silent for a sec, and she inserted a finger into my ass. Ah, I came like a madwoman at that moment. So did she, squirting all over my pussy. The world stopped. Our pussies didn't. We shuddered an orgasmic death. She sank in the chair. I collapsed on her.
The dildo touched the deepest corner of our pussies and our soul. We lay there, motionless. Gently brushing our lips with closed eyes, warm breath, and tears of happiness.
It took us several minutes for us to flex, even a muscle, and realize where we were. We parted, finally, with absolutely no mood to do so. She pulled me closer to her again. Kissing me as she started to button my shirt.
Hahaha. I laughed. It was my turn now to her surprise. I pulled her soaked panty down. She had her eyes wide open In shock. I smiled and said, "Yeh main rakh rahi hu." (I am keeping this with me.) She nodded with a smile.
We dressed up. Cleaned up the mess we made. And sat on a completely different seat, hugging each other, till the movie ended.
"Fir milogi?" (Will you meet me again?) she asked, looking into my eyes. I kissed her on her lips and said, "Mujhe nahi lagta in honthon se zyada din door reh paungi." (I don't think I can stay away from these lips for long.)
We exchanged kisses and also our numbers!
The end.