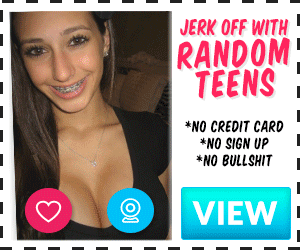 Previous Part: The Corner Seat
Your love motivates me to write more, write better! Thank You! Haven't you read the first part yet? Read it first then read this story about retro lesbians.
My throat had dried by now, after all the spitting and a soul blowing orgasm. I wanted something to drink. I was in two minds, whether or not to step out to grab a drink as the movie almost had reached its halfway mark. I decided to step out as I wasn't following the movie anyway.
I ensured I revealed myself just enough to satisfy those ogling eyes. My breasts bounced in sync with my ass while I stepped down the stairs of the theater. It was dark, so I walked carefully with my phone's flashlight on. There was a narrow passage leading to the entrance of the theater, like in most multiplexes.
As I walked through it, I saw a woman standing there with her arms folded, looking at the screen. Tall and voluptuous, hair tied like a bun, in a shirt and a formal trouser, tucked in, tummy with just the right amount of flesh. I looked away from her for a moment and looked back at her again as I moved closer.
Fuck, it was the same woman who was at the security check. My heart skipped a beat. She didn't blink an eye, constantly staring at me, from top to toe. I walked past her. Still looking into her eyes as if expecting her to grab me midway and push me to the walls and molest me.
Fuck it set my pulse racing. I turned around to check if she followed. She didn't. I was confused. Did I actually want her to follow me? Maybe I did somewhere deep down. Maybe I liked what she did to me when I entered the movie hall. I walked with these thoughts to the washroom to freshen up.
I washed up, tied my hair, wore my perfume, adjusted my clothes to look beautiful again. I slowly calmed my beating heart down. Before I was about to make a move, I saw that woman enter. Fuck. This woman is going to give me a heart attack.
I looked at her through the mirror, standing there motionless. She looked back at me and spoke
"Subah ke liye maaf karna. Tumhe dekhkar raha nahi gaya." (Sorry for what happened in the morning. I couldn't resist myself, looking at you.)
I gave a nervous smile and looked away. I looked back at her a few seconds later and said, "Koi baat nahi. Mujhe bhi acha laga." (It's alright. I felt good too.)
She smiled back. She had a bag in her hand. She kept it on the side of the shelf and took a white t-shirt and blue jeans out of it. I figured she must have finished her shift. What she did next was something I wasn't expecting.
She started to unbutton her shirt, slowly, one at a time, still looking into my eyes straight through the mirror. What a seductress! I was left with my eyes wide open. She opened her hair and let it fall over her back.
As she unbuttoned, she pressed one of her breasts over her bra and arched her back, accentuating her ass. Holy fuck, what was she? A Pornstar?
She dropped down her shirt on the floor and unbuttoned her trouser now, still looking at me. She unzipped. I could see her red panty. Transparent as fuck. She didn't pull her pant down. She moved her hand all over her body. Fuck I was losing it now.
She leaned on the platform ahead with both her hands and pushed her ass up. She turned around to look at me with all the lust in her body. Staring right into my eyes, she raised one eyebrow and said nothing. My hormones understood the signal and took charge.
I dropped my bag right there and slowly moved behind her back. I was stunned by her beauty. She smelt intoxicating. She was waiting for me to touch her, looking at me over her shoulder. I went close to her and pressed my body over her ass. I went near her ear and let out a warm breath around.
She closed her eyes as I started to run my hands over her bare body and licked her earlobes. Aahh, she let out a silent moan pushing her ass further up my body and holding my head to her ears, asking to be licked more. I now grabbed her by her breasts and started licking her earlobes while she twerked in excitement.
Her breasts were soft and were made to be fondled and galloped. Her nipples hardened with each lick of mine. I pushed her bra down and started to fondle with her nipples. She started panting heavily. I pressed her breasts to my heart's content, biting her neck and back.
I was turned on by all the warmth and saliva. I grabbed her closer and pulled her trousers down. There she stood, voluptuous and inviting, in just her bra and panty. Still leaning on the platform, she looked at me through the mirror and said.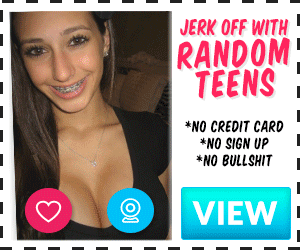 "Ab log aa jayenge. Nangi kar mujhe aur khaa jaa. Abhi. Please." (People will come in now. Make me naked and eat me now. Please.)
I was turned on as hell listening to this. I pulled her panty down in one swift motion and knelt down. I was right under her ass and glory hole. It was dripping wet already and probably the most beautiful pussy I had ever seen. It was shining with moistness under the washroom lights, pink and tender.
It just said one thing, 'Eat me now.' I spread her ass cheeks apart with both my hand to access her dripping clean-shaven pussy and just pounced on it with my mouth. It tasted and smelt divine. I slurped on it with my tongue. Licking it, flicking it, tongue fucking her pussy. Salty as fuck. Ahh.
She started to moan and spread her legs further apart. I wet my fingers with her own juices and inserted my index and middle finger into her warm pussy. She shrieked and shuddered in excitement. With my thumb, I played around with her clit.
Finger fucking her at full speed. Her moans and her wetness made me realize, my orgasm also started to build up with hers. She completely laid herself down on the cold marble platform, pressing her breasts with one hand and holding the mirror in front for support with the other.
I licked her ass hole with my dripping wet tongue while finger fucking her. Noises of slurps filled with moans had now filled the washroom.
"Haan…vahin… fuck" (Yes…there…fuck)
she screamed in pleasure as she slowly approached orgasm. I inserted my left hand into my pussy under the skirt to finger fuck myself as I was fucking her. We both were losing control over ourselves. I Increased the speed with which I fucked her.
"Ah, yes, fuck. I am cumming," she shouted. Her pussy walls tightened around my fingers. I wanted to taste her orgasm, so I shoved my mouth straight on her pussy. She didn't just cum, she squirted. The juices splashed out of her pussy straight into my mouth.
She collapsed on to the platform she held on to. I was stunned and was taken by surprise. Never before had I seen a woman squirt. I was drenched. I drank almost all that she squirted. "Ohh, good lord, what the fuck just happened?" I exclaimed.
My pussy still was on fire. She lay there motionless, still trying to catch her breath back. I loved how she looked. Completely satisfied. I gave her pussy and ass one long lick, spanking her ass. She gasped, coming back to life.
"Hahaha," I laughed
She turned around and held my face into her palms and straight away went to my lips. We kissed, with our eyes closed, like long lost lovers. That passionate. Still panting heavily, she said
"Seat Number?"
I said, "The last row. The corner seat."
"Ja, aa rahi hu tujhe poori tarah khane." (Go. I am coming to eat every inch of you.)
Next Part: The Corner Seat – Part 3 (The Climax)