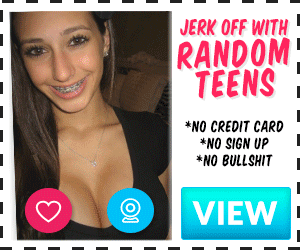 It was one of those days when my mind just rebelled against me going to work! It was a Friday, and the weekend feeling had already started to kick in. I did not wish to stay at home, though. I wanted to have a day off from the routine. I hadn't even woken up from my bed yet.
Long hours at work, frequent traveling, working weekends, all took a toll on me. I hadn't paused for a while. I hadn't felt sexy about myself in a long time. I hadn't felt myself since forever, I thought. The pent up sexual energy showed up that day!
Still, under my blanket in my closed room, I ran my hand over my loose t-shirt. It had now rolled up almost to reveal my boobs. My nipples poked out of the t-shirt just with a single touch. Fuck, they surely were on fire. I ran my fingers through my hair, over my face, on my lips, and squeezed one leg over the other.
I could feel what my pussy craved for. Attention. I had worn no undie either. Even feeling myself over fabric felt as if I was feeling my skin directly. I ran my fingers over my pussy. I gasped. I bit my skin in pleasure.
With one hand, I started pressing my breast with a lot of passion while the other massaged my clitoris over the skimpy cotton shorts. I hadn't felt more feminine in a long time. Eyes closed, cool breeze, soft breasts, hard pink nipples, exposed navel, wet pussy that dripped lust.
My anklet and a waist chain accentuated the woman in me. I bit myself harder as I kept rubbing myself over. I started to feel the orgasm slowly build up.
I didn't bother to lower my shorts. I just moved the fabric a bit aside, and there it was pink wet pussy lips. I started to feel my pussy directly now. The fingers got drenched in no time. I loved to taste my juices, warm, and salty. I licked every bit of juice that dripped off my pussy.
I was losing it now. I wanted to orgasm and how! I inserted two fingers in my pussy while my thumb satisfied my clit. Fuck, it was ecstasy. Things slowly started to blackout. I started to breathe heavily, the ambient noises started to fade out as I inched closer to a soul-numbing orgasm.
Bang! The front door of my house closed. Fuck, it was the maid. She opened the door with the keys thinking I would be at work. Holy god of orgasms! Why! The timing was just so bad. The juices that came out of my pussy this time must have been tears! Sigh!
I sat on the bed, adjusting myself in despair. But I had the entire day for myself, I thought. I had made up my mind! My only agenda for the day was to make my pussy feel special! And I would do all it took to have all the orgasms I missed, back!
I thought for a while. I figured the only other place I could be pleasuring myself in this city of Mumbai was a theatre! Bam! I picked my phone and booked tickets for a regional movie. I knew only couples who couldn't afford a room of their own would visit it.
Top row, corner seat. Fuck the world, I wanted that seat to be unusable, drenched with my juices. I had an hour to get ready before the show started and the theatre was pretty close by. So I rather invested that time in thinking about what I could do to make this day an unforgettable one.
I started with my wardrobe. I had to wear something that could give easy access to my pussy. Hmm. I took out a black semi-transparent skirt that ended just a few inches above my knees. I picked up a matching shirt that I could pair with my skirt.
The shirt had buttons that would pop.  All the buttons would come undone with one pull. I also put my black dildo inside my bag, which I knew I had to sneak in without getting caught at the theatre security. All these thoughts had already started making me sexcited for the day.
I quickly took a warm shower, without letting my mind give in to the pressure of pleasuring myself in the shower. I wanted to save all my orgasms to the outside world. Fuck, hormones make you do crazy shit! I came out, wore my favorite perfume.
I wore a red transparent undergarment. It barely covered anything, as good as not wearing one. I stood in front of the mirror, admiring myself. Now occasionally giving in to the sensations that developed, feeling my skin over and over again, pressing my breasts, tearing my ass, fingering my pussy.
Hold. You're getting late, I told myself. I dressed up quickly and was now ready to begin my journey towards a kinky orgasm. I took the house keys and left. I was feeling all sexy about myself now. I reached the movie hall. My immediate thought was, how do I get the dildo in?
My black color dildo kinda merged with the bottom of my handbag. So I shoved it at the bottom and covered it with a lot of unnecessary stationery on top, hoping that the security wouldn't check. My heart started beating faster as I inched closer to the women's section check.
The women's area was covered with black drapes on all four sides and entry only for one woman at a time. I entered and opened my bag to show it to the woman. And to my surprise, instead of looking inside the bag, she kept starring at me. I looked into her eyes as she said
"Haan theek hai, bag band kar lo. Bag band karke ispe khade ho jao." (That's alright, you can close your bag, close it and stand over here)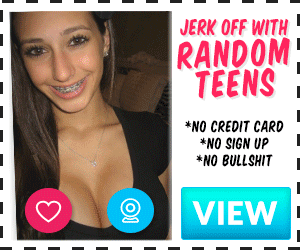 I was relieved, but I could kind of sense something else. The woman was feasting on me. I stood on the small platform with my hands apart as she started checking me. She started with the top of my shirt. And slowly, her hands moved to feel the shape of my breasts over my shirt.
She pressed them hard with both her hands as we stared at each other. 'Aahh' I let out a small moan. Fuck I was supposed to scream, but why did I instead let out a moan. Hearing this, she stepped closer to me, moving her hands over my belly and slowly to my thighs.
I was trembling now with pleasure as she moved her hands close to my inner thighs. She had made sure her index finger faced my pussy while she frisked my thighs. She pushed her index finger into my pussy over my skirt. Oh, fuck, I shouted a little louder this time as she quickly moved her hands to my ass.
She grabbed both of them tightly and simultaneously put my left breast into her mouth. "Aaa, hmm," I squirmed with pleasure as she stepped back. I was dumbstruck. Still with my hands wide open.
"Jao" (Go) said she.
I quickly grabbed my bag and ran towards the movie hall. Fuck, what just happened? That was unexpected, I exclaimed as I regained composure. I occasionally turned around to check if she was looking at me. She was. Constantly, with lust.
It sure made me wet myself more, but I wasn't sure what I wanted to do next. So I decided to take my plan ahead and moved inside the movie hall. The movie hall barely had 8 people- all 4 couples who had occupied corner seats. I laughed. It gave me a lot of courage to do all that I wished to.
I moved to my seat. The AC had made the theatre pretty cold. Perfect, I exclaimed. I sat down and threw my bag to the side. Looked around while the trailers were running. I didn't understand anything as they were trailers of regional movies. I started to breathe easy now.
As the lights slowly dimmed, the setting was perfect. I arched my back, squeezed my legs over each other. Aah, the wetness. It was asking me to fucking taste it. I slowly undid my shirt – two buttons from the top, two from the bottom. I pressed my breasts over the bra directly.
Oh, it felt divine. The soft fabric in the cold theater gave me goosebumps. I inserted my index finger into my mouth, slightly wetting it with my saliva. I put it straight into my navel hole. It made a squishy sound. Fuck, it turned me on as I dug deeper into my navel while I pressed my breasts with my right hand.
My legs intertwined with excitement, and the warm juices had started to stick to my panty. I was grinding against the seat. The movie was mostly shot in the dark. So it didn't throw much light on the audience, making it perfect for me to expose myself without fear.
I put my hand behind and unhooked my bra and quickly put it inside my purse. Just one button held my modesty. I was excited as fuck. It was a recliner, and I lay back comfortably. I started to press my breasts vigorously now, alternating between the left and the right, pinching and pulling my hard nipples.
I spat on my fingers and ran them over my nipples. Aah, it felt cold. I spread my own saliva over my breast making them slimy and slippery. I took some more of it and dug deep into my navel hole. It was crazy.
I looked around. The closest couple was 5 rows beneath and one towards the extreme right who were barely visible. So I took my entire left breast out and put it inside my mouth. Fuck, I started to gallop my own breasts, licking it and biting the fuck out of it.
My eyes closed in pleasure as I kept turning around on my seat. I was ready to go completely naked, I was that horny. I opened that one button too. Fuck I was shit scared and excited at the same time. I turned over to my left, where there was a wall. I pressed both my breasts now with both my hands.
My orgasm today is going to break even the strongest of dams in the world, I thought. I pressed my left boob with my left hand and pressed my ass cheeks with my right hand. They felt so soft that I couldn't take my hands off them either. My panty was now fully soaked.
My skirt rode up to my thighs. I inserted my index finger in my pussy over the skirt. It was such a strong push that tha panty fabric went inside, sending shivers down my spine. I wanted to cum and cum so hard. I kept finger fucking myself over the skirt.
It was something else. I just couldn't take it anymore. I paused. I knew I couldn't stay with my breasts exposed for long. I buttoned myself up, leaving the bottom half of the shirt open, exposing my navel.
I loosened my skirt a bit. To put my hands into it. I gently slid my hands into my skirt and felt my panty. It was soaked as if dipped in water. I rubbed my clit over my panty, increasing my pace with every passing second. The juices just didn't stop flowing.
I kept twisting and turning around as I felt my pussy walls tighten. I wanted to feel my bare skin. So I awkwardly pulled my panty down, little by little, and eventually completely took them off. Fuck, it smelled erotic. I took it in my hand and started sniffing it while the other hand directly played with my pussy.
The smell was intoxicating. I started eating my panty as I kept flicking my clit up and down. I was about to cum at any moment. I inserted my fingers inside my pussy, which went in with absolute ease. I increased my pace rapidly, going as deep as possible.
I started to let out moans. Things started to blackout. I by now had more than half my panty in my mouth while my left hand massaged my clit, I finger fucked myself with the other. I was about to crash. I increased the speed like a maniac. Oh yes, I was about to cum hard.
Aah, fuck, I came mountains. My body shuddered and shivered. I felt the pain in pleasure. I was drained, so was my pussy. I dropped my panty out of my mouth and slowly adjusted myself.
I checked around from my corner seat if people around looked at me with judgy eyes, but then no one did. They seemed busy with their own sinful pleasures. I calmed myself down for a bit and thought, "What do I do next?"
To be continued.
Next Part: The Corner Seat – Part 2 (Retro Lesbians)