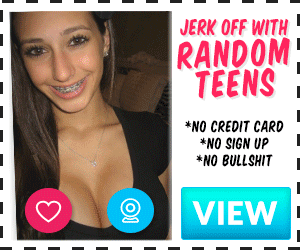 **Secret Desire**
About 10 years ago, I discovered my cuckolding kink.  Those pictures and were always part of my Femdom collection, I knew about the cuckolding kink for years, but I didn't really start actively fantasizing about it until 2012-ish.  I never explored this with girlfriends.  Unlike spanking and foot fetish which several friends know about, I've always kept this kink hidden.
**The Confession**
In 2014, I was sitting in a Starbucks one autumn evening, sipping my coffee.  The place was fairly quiet as it was a weekday evening; people writing on laptops, studying, and talking.  I overheard a conversation between a married woman and her lawyer.  The topic of the legal aspect of her conversation will remain private, to protect her identity.
You know when you hear a word and your ears perk up?  Maybe it's your name or something that has special meaning to you.  Maybe it's something that upsets or arouses you.
I heard the woman talk about her "husband" and "boyfriend."
She said she had a boyfriend and was cheating on her husband.  My ears perked up.  My heart pounded.  My mind went in arousal mode, as if I had seen a woman wearing a thong bikini or walking toward me in a short skirt, nylons, and heels. 
My arousal was instant.  This woman was *fucking* another man besides her husband and I knew her secret too now.  Silly as it sounds, I never encountered a cheating wife.  It felt very taboo.  I felt sorry for her husband.  And I was angry. "Bitch," I thought, "slut, fucking whore"  I felt irrationally angry at her, a total stranger.
But, at the same time, I was angry this wasn't happening to me. 
What?!
She told her lawyer that she felt bad about the affair and wanted to break it off with the guy.  The lawyer eventually left and she sat there for a few minutes and I secretly wished she were *my* wife. 
**Fantasy**
I fantasized that when she got home and came to me in a tearful confession I took her in my arms said "I know, you don't have to hide anymore, bring him here."  That night in bed, in the early morning hours when I usually get so fucking horny I strip naked and edge my cock, I stroked myself to deep erotic thoughts of that married woman, nude except for thigh-highs riding her boyfriend, right in front of me.  I i especially fantasized about the way her ass looked and how sexy her legs were in the black thigh high stockings and how her toes curled from being penetrated from the big cock.
Then, in the final part of my fantasy that night, she sat on my face, my nose pressed against her asshole, my tongue parting her pussy lips as her creampie slides out of her hot, wet cunt.  My dick strains in its chastity device as she moans and pinches her nipples, letting me clean her lover's cum from her pussy.
**My Thoughts**
Cuckolding isn't cheating, I don't agree with cheating on people, but this married woman and her affair definitely gave me some food for thought and helped me explore a very arousing and sometines scary kink. 
I am drawn to promiscuous, "slutty" women.  They scare me.  I'm scared of losing control, and I'm a fairly dominant person by nature.   Having a woman who is emotionally monogamous with me, who loves me and only me, yet sometimes has sex with other men is deeply erotic.  I keep opening that door no matter how many times I shut it.