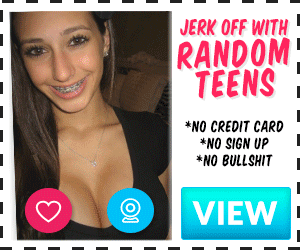 Arriving back at the campsite John was getting a fire going and working on coffee. He got a big smile on his face when he saw the girls walking up to him. "Morning ladies, I love seeing titties in the morning!" He said walking up to my wife and Katie. He pulled them in and rubbed his face all over their breasts. He was rock hard and Chrissy walked up behind him. Reaching between his legs she grabbed his balls and gave them a tug while reaching around and grabbing his hard cock. She stroked him for a few minutes. John let out a grunt and shot his load clear past the girls as Chrissy jerked him through his orgasm.
Katie and Sarah stepped away from John and sat at the picnic table. Chrissy let go of John's penis and joined them as I sat next to Katie. "So we have an invitation to go over to another site tonight," Chrissy said looking at me.
"Ooh that could be fun." Sarah added.
"Who's site?" Katie asked with a sparkle in her eye.
"These two we met in the shower house, Greg and Anne." I said, thinking about Anne's sexy body. I would love to fuck her and show her how a cock my size feels pumping hot jizz into her ass.
"I think we should go," my wife said. "Yeah we should." John added as he sat down at the table with a content look on his face.
It was settled, we would all go over to their site later in the day. We ate a small breakfast cleaned up and made our plans for the day. Chrissy, Sarah and John were going to go swimming for a bit. Katie and I were going to go for a hike and meet up with them later. We all got ready and off we went.
It was turning out to be a hot day for a hike and about 20 minutes in I was working up a good sweat despite being completely naked. I had to admit to myself, I would have never thought about being a nudist but this is liberating. No clothes also means no laundry and the ride home would be in fresh clean vlothes instead of stinky camped in clothes. Maybe I could convince Sarah that we should take up this lifestyle? Katie was in front of me and I could see the sweat beading and streaking down her back. Her tight toned ass was causing a stir in my loins and when she took a step up I would catch a glimpse of her soft outer lips. As we walked the conversation grew into talking about her request from the shower.
"So why did you ask me that?" I probed.
"Well John's not the most faithful guy and I am fine with that, but I had him get fixed so he wouldn't get anyone pregnant. He likes raw dogging it. Sooo… we can't have kids." She said a little regret creeping into her voice. "Him and I talked about it and we agreed that I would find a guy or guys to get me pregnant. Honestly i have thought about a lot of ways to do it. Have a bunch of randoms run a train on mewas probably MY top choice. It would be fun to find a bunch of guys with huge peckers fuck me until I cant walk straight and make John watch it. But that's risky as far as STDs go." She continued and I let her while I watched her ass move as she walked. "Then when this trip started I asked Sarah if maybe you would be interested and she said you would. She told me all about you two having an open relationship and said as long as i was clean she was ok with you trying to get me pregnant. I just didnt know you had such a nice penis and that I would like fucking you more than I like fucking John. So I think you and I should keep fucking as long as we can until Sarah wants us to stop."
"Maybe we should head back to camp then," I quipped grabbing her ass and making her squeal. I walked a little quicker til I was beside her with my hand still on her ass. I slid my hand over to the middle of her ass and my fingers found her puckered hole and I teased it as we walked. We approached a split in the path and there was a sign pointing down the left path that said campground .5 miles. I pulled her onto that path and we headed to our campsite.
When we arrived the campsite was deserted as I expected. "They must still be at the pool" Katie observed. I stooped and picked her into my arms. Her warm sweaty body pressed against me and she wrapped her arms around my neck. I carried her into our tent and laid her on our mattress. I lowered myself onto her with my stiff member, throbbing with anticipation, pushing against her abdomen. Katie wrapped her arms around my neck again and pulled herself up to kiss me. Her lips were sweet and soft. Her tongue parting my lips and finding my own tongue and playfully swirling around it. I lowered myself down and she released her arms from my neck running her hand down my sides to my waist.
I brought my knees up so I was straddling her. Her hands moved down finding my hard cock and swollen sack. She started stroking me slowly while she played with my balls. I broke our kiss and started kissing down her body. She was moaning as I kissed circles across her chest and firm tits. She smelled sweet from her body wash. Her warm skin was salty from her sweat. It was intoxicating smelling and tasting her. I took one of her nipples into my mouth sucking nibbling to make her moan. I continued down her tight stomach and on to her hips placing light kisses along her bones as she writhed in pleasure under me. Moving inward I traced the lines where her panties would be toward her sex. She spread her legs inviting me to touch her glistening lips. "Please Jim, lick me. I need you. Please." her voice breathy and pleading.
I moved to her beautiful pussy feeling the heat radiating off her and taking in her scent. As I moved closer my breath touched her sensitive folds sending a wave over her, a moan escaping her lips. My tongue touched her moist lips as her pelvis came up to meet my mouth and her hands pulled my head into her. I moved my mouth up to her hooded nub and sucked it into my mouth. "Ahh fuck, keep going" Katie moaned. I moved my hand under her butt and pushed my thumb into her pussy as her juices poured out of her covered everything from her clit to her asshole. I moved my mouth away from her clit as I licked and ate her pussy. Removing my thumb from her sopping hole I replaced it with my tongue. Katie drove my face into her pelvis as she tensed and then began to convulsed into her first climax.
After her orgasm started to subside I removed my mouth from her and she pulled me to her. She kissed me deeply and tasted herself on my face. "Oooh that's good." She pushed me off her and got on her hands and knees. "Fuck me, fuck a baby into me. Make me your little cum dump. I want your seed in me." With that I hopped up and positioned my cock at her opening and drove myself into her. I pumped in and out of her hard and fast. I grabbed her tight hips and pushed a thumb into her asshole. "Aah shit, keep going, fill my slutty holes." I grabbed her chin and pulled her upright sticking my fingers in her mouth. I drove my cock deeper ain't her. I was getting close. I drove in harder. I could feel her muscles tighten around my pounding cock and knew she was close too. "Ooh fuck, don't stop. Fill me up." That was all I needed to push me over the edge. One last thrust and I began pumping rope after rope of spunk into her womb as her orgasm began.
I fell forward as the last drops dribbled into Katie's body. My chest was resting on her back and I could feel the last of her waves of pleasure wash over her. She was panting and sweating. I pulled myself out of her and rolled onto my back and she onto hers. I looked at her and she was smiling. She might not be pregnant yet but I will keep fucking her until she is!