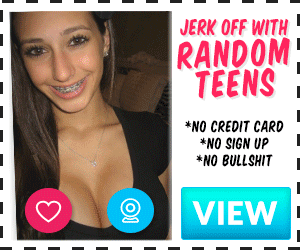 All characters are over 18. Diary entry.
This is the first Thanksgiving after my brother and I moved in together for college. Our family has no idea about us. We are terrified about them finding out. I haven't slept without him since we moved in back in August.
Lately my brother has switched from guy undies to panties and lingerie in general. Usually when he is in lingerie he likes me to dominate. Yesterday while we were packing to go back home he decided to take the lead. He told me to go to my room, put on something sexy and take out the ropes.
I was so excited. I know this might be the last time we fuck until we get back Sunday. So I went and matched what he was wearing. A pink and black satin and lace teddy with garter straps and black thigh high stockings. I kneeled on my bed waiting for him. The ropes next to me.
Mike came in and came up to kiss me. My body just purrs when I feel his lips on mine. His fingers tracing my jawline and neck. He the pulls me back using my hair and looks down to show me where I'm needed. I've been thinking about this all day I reach and slide his dick out of his panties. I cup his balls and slide my lips down his shaft. His dick isn't a monster. It's average and build to fit in me perfectly.
I start slow sucking his dick then his balls. I love rolling them around in my mouth and it makes him week in the knees when I do it. Now I know what he wants. He wants to fuck my throat. I want it too. I love him using my throat to make him happy. He grabs my head holds it steady and begins to piston in and out of me. My eyes are watering as I look up at him. Trying to breathe when I can. Loving every second of him using me.
He pulls his dick out slowly, cups my chin and tells me to get on all fours. He takes the rope and I don't care how he ties me up as long as he uses me to cum. Then he pushes my head down into the blanket, and pulls my arms through my legs. He ties my wrists to my ankles and I am so excited i can't wait for him to grab my hips and slide himself in.
He takes his time though. Sliding is finger through my slit then licking his fingers. I love that he loves how I taste. I'm so ready to be used, when I feel his weight on the bed and feel breathe on my pussy, he begins to lick me. Slowly, spreading my lips and licking the way way I like being licked. He's so amazing. I've taught him so well. He's got me to the edge of the cliff. My thighs shaking my moans getting louder. Then he stops. Fuck! The I feel his hand on my back and he slides in. He puts his hand on my head and pushes my face into the mattress and brings to fuck me.
I'm in heaven. I am his. I want him to just use my body to cum. He yanks my head back by pulling my hair and beings to lightly choke me. That combined with his robotic strokes in and out of me is enough to rocket into orbit. I cum hard. My entire body clenching and unclenching. My breathe is ragged and I go limp. This is when he begins fucking me even harder. Both hands on my hips. The smacking sounds of his body against mine. I'm so helpless I just lay there and take it like the slut I am for him. I can feel him close and I begin to squeeze his dick with my muscles. I need his cum inside me.
Everytime he's close I tell him I need his cum inside me. When he hears it, he becomes animalistic. His fucking becomes more forceful. I can feel him trying to delay the inevitable the I hear the rush of air out of his lungs and I feel him swell inside me and I feel so complete as I feel him shoot his cum and give me what I want.
He falls to the bed as my body relaxes. He unties me and we kiss for what seems like an hour. I don't want to move. I wish we could lay like this forever. Packing is minutes away and soon we will drive to our parents house. This was what we both needed to feel complete.
Tomorrow I'll update you on what happened today. I just needed to put this into words as it was so intense.