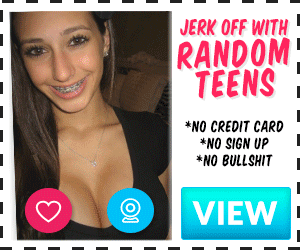 I have a fairly lean body, black hair and brown eyes. I am 5'8 inches tall. My mom has long black hair, brown eyes, and 5'7 inches tall. We look different from one anther, mainly because I look a lot like my father. Every part of her body was toned to perfection from all the free time she uses going to the Gym. She focused 3 or 4 hours a week on booty work outs and the results were astonishing. To go along with a her booty, she had a nice pair of 36C breast that are nice and firm. Her pussy is almost always clean shaven!
————————————————-
My mom and I were attending the Polyamory Match Making at Oasis Aqualounge in Toronto. We ended up meeting with Mark and his wife Jennifer. They were both in their late 20's, quiet and new to swinging. The 4 of us were in the hot tub talking. Both Mom and Jenn were wearing a red two piece swimsuit which was provided by the staff in the hot-tub.
We had formed an amazing connection with the 2 of them. They were also both very attractive which made Mom really excited. They said that they weren't having much sex with one another, as Mark was having erectile dysfunction problems. Mom said she could help him with that.
"Let's go! Let's play!" Mom commanded as she made her move, got out of the hot tub, heading for the grass area with chairs.
I looked up just in time to see my mother slide her bathing suit off to her ankles and lay right back down on her beach deck chair. I was in utter disbelief. My mother was now naked, in public… sitting completely nude out in the open with her light brown skin revealed to the world. I looked at Mark who was staring in pure disbelief at my mother. I looked back and Jen had now decided to leave the tub and disrobe as well. She laid by the chair next to my mom, naked. You could see her tight little ass and just a peek of her shaved pussy as her tanned body was now displayed to all.
I was so hard and horny. I had seen enough. I stood up and stepped out of my shorts, revealing my penis to the others. I walked over to the girls. I sat down at the end of Mom's chair and we all looked back at Mark. He gave us a sheepish grin and shucked his shorts. He had an erection forming! It was smaller in width and shorter, but it was growing and was seen by us 3! It hung down at a perfect arch and swayed as he walked. He sat down across from me on the end of his wife's chair.
At that moment, I decided to fuck it and went full YOLO. I slid my hand up Mom's thigh and asked if I could eat her pussy. She nodded and away I went! I started to lick her outer lips making small passes by her clit. I could feel how wet she was and drank up ever ounce of her body I could. I glanced to my side and saw Jen with her man's cock placed firmly in her mouth. She was working the head of it with her tongue and stroking his shaft with both hands. Mark had slid a finger in Jen's pussy and was slowly fingering her. I continued to make small passes at my mother's clit and finally started making slow direct circles. I kept the speed at a constant while sliding one finger in her beautiful brown pussy and one finger in her right juicy asshole. She let out a loud gasp as her son's fingers entered her body!
"Wow! Sounded like she enjoyed that," Jen said! I just simply nodded and continued licking. "Mind if I join?" Jen asked my Mom. Mom let out a loud moaning "YES!!" as Jen began to suck on her erect dark brown nipples. Mark just sat down across from us and stroked his cock. I then pulled away slightly to let Jen take over, she sat next to me and Mom's body. She slid a finger next to mine right into Mom's pussy and began to thrust.We both fingered my Mom together as she moaned. I pulled away completely and sat next to Mark to watch the lesbian girl on girl action in front of us.
Jenn climbed completely over Mom, into a female 69 position, and lowered her pussy onto her face. They both began to eat each other's pussy out with a ferocity, trying to make the other cum. Mark and I continued to stroke our cocks to the scene that lay before us. After a while, I could tell Mom was close to orgasm as her breathing quickened and her body went tight. She let out a delighted squeal and spasmed through her whole body. Jenn was close after as wave after wave rocked through her body as well. Jen got off, laid next to Mom and they both tried to catch their breath.
Mom propped herself up on one elbow and said "I want that inside of me" as she pointed to Mark's fully erect cock. He looked at me questioningly. I said "Give the woman what she wants!" He and Jenn traded places and he began to kiss Mom passionately with deep french kissing. Jenn sat down beside me, leaned against my shoulder and placed a hand on my cock. She slowly stroked it as we watch Mark and Mom kiss. I reach down and started to caress her thigh. I made my way slowly to her wet moist pussy and slowly began playing with her outer lips. She quickened the pace of her strokes as I slid a finger in her. We stayed at the pace as we watched Mark and Mom change positions.
Mark got between Moms legs and rubbed her pussy with the head of his bare cock. She let out a low "FUCK" as he slid his head a little further in. Mark looked over at me and gave me a big smile as he slowly thrust every bit of his rock hard cock into my pretend wife. She let out a load moan as he bottomed out in her. Mark had a small cock but it was enough for my mother to moan. There before my very eyes was my beautiful hot Mom being fucked by another man! She was taking his entire cock inside her. He began to slowly thrust as she moaned louder. I could see her pussy making his cock gleam in the light as his balls slapped against her tight asshole. They fucked in missionary for a long while before Mom had another whole body orgasm.
Mark then grabbed her hips and turned her over, pushing her to lie flat on her belly, in a doggy style position. They were both facing me at this point. Mark again looked at me as he grabbed Mom's long black pony tail, making her look me directly in the eyes. He then thrust his entire cock back into my Moms pussy. No doubt in my mind that he owned her at that moment. Her hazel eyes rolled back in her head from pure joy and she let out a guttural moan. He began to pound her pussy like there would be no tomorrow. He dropped her ponytail and place a hand right on her throat. He used that to pull himself even deeper into her love hole. She was in heaven. Mark looked up at me and asked me where I wanted him to cum. I said "wherever you like." as I watched him bury every last inch of his cock into her cunt. Mark and Mom groaned loudly, I watched as his raw bare cock pulsed filling her pussy with the hot cum she so desperately wanted inside her. After spewing all his seeds inside her, He pulled it out and thick white cum dripped from his cock as it let out of her pussy onto the floor.
I was so in awe at what was happening in front of me that I had completely stopped fingering Jenn. We both were close to another, I leaned over and kissed her soft pink lips. We began to also share a deep french kiss. I tasted my mom's juices on Jen's lips. I looked at her, grabbed the back of her head and forced her down onto my erect cock. She slid my cock entirely down her throat and began to deep throat me rapidly . I continued to face fuck her as she gasped for air around my cock. I finally lifted her face to meet mine and asked her what she wanted to do. She looked me in the eye's and said "Fuck me.' I laid her down on her back and crossed on leg over so that her hips rotated. I slowly rubbed my cock on the outside of her fresh wet shaved pink pussy until I felt like she was ready. I slowly pushed myself into her. What an amazing feeling!! Jenn had the tightest pussy I had ever fucked. It was almost difficult to push my whole length inside of her. I finally got balls deep in her and began to slowly thrust into her pussy. She began to moan as I picked up speed.
We fucked like this for what felt like an eternity before she let out a high pitch yelp and I felt her pussy tighten up. It felt like nothing I had ever felt. She was so tight and eager to be fucked. I turned her around and entered her from behind. I looked down to see her pussy firmly gripping onto my cock with ever thrust that I made. Her pussy stretched as my thick cock pounded her pussy. We were both groaning and moaning together as we were in sync fucking each other raw dog. I could feel that I was getting ready to cum so I told her so. She laid her body down and told me to "Stick the head of you cock in my ass and fill me up with cum." It was honestly the hottest thing I had ever heard so I pulled my cock from her pussy, slowly pushed my dick head into her asshole and shot load after load into her secret hole as Mom and Mark watched. I pulled my cock from that tight little ass and watched as my cum slowly dripped out. I laid back to catch my breath as I let out a load sigh.
---