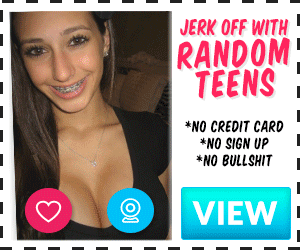 So about a year ago, I broke up with my ex-boyfriend who I had dated for about 2 years. My ex was a sweet enough guy, but he was very vanilla and I… am not. I like very rough, degrading sex where I can be a bratty submissive and get fucking wrecked. During our relationship, my ex, we'll call him Eric, and I would spend a lot of time at his best friend's house. His best friend (Jake) was the complete opposite of my ex. Eric was very gentle, introverted, and shy. Jake was very loud, aggressive, and could be very obnoxious. Part of me disliked Jake for how dominating and masculine his personality was, but there was also a part of me that was super turned on by his aggressive personality. We would usually all hang out together and get high/drunk. I am already a very horny person sober, but fucked up me absolutely needs to get fucked senseless. We would often talk about sex together as well as discuss all of our past sexual exploits and I came to learn that Jake had a huge dick, was very, very kinky and loved being a dom. After I learned that, it was over for me.
Every time all 3 of us were together, I would fantasize about us sneaking off together and him fucking me into submission. One of the times we were all hanging out at my ex's apartment, we had all had a bit too much to drink and I tend to dress very, very slutty. I would often wear these tiny little skirts and thin white tank tops that you could clearly see my nipples through. I'm a very flirty drunk and wanted to make sure my boyfriend (and Jake) could see everything I had to offer. My ex started falling asleep but Jake and I were hungry, so we went downstairs to make some food. We ended up baking cookies and when they were done, we couldn't find anything to take the tray out of the oven with, so I decided to take my shirt off and use it as a makeshift towel. The cookies weren't done yet, so I put them back in the oven but left my shirt off and sat myself on the counter top, playing with my hair while I more or less stared at Jake with my best "please, please fuck me" eyes. We didn't end up fucking that night, but I would often fantasize about what could have happened that night afterwards.
Anyway, a few months after me and my ex broke up, Jake messaged me saying he thought he had found a porn account of me on Reddit and wanted to know if it was me. I said he was correct and he then asked if he could see more in person. We flirted back and forth for a while, talking about various instances where we both wanted to fuck each other's brains out the whole time (unbeknownst to my ex, of course), and he admitted to knowing I wanted to fuck him whenever we would all be together (and that he had wanted to fuck me that night in the kitchen but was worried my ex would've walked in on us). Eventually, that culminated in us meeting up at his house this past weekend. He picked me up and drove me to his house, me in this tiny little shirt school-girl skirt, torn fishnets, my favorite jeweled butt plug, and a mini white cami top.
I drank some wine and we made small talk in his room for a few minutes, but it wasn't long before his hand was around my throat and he was pulling my top down so he could kiss, lick, and suck on my nipples. From there, he used two fingers to make me cum repeatedly, all the while calling me a dirty little slut. He then fucked my face, making me gagging on his cock til there were tears in my eyes. After I deep throated him for a bit he pulled out of my mouth and tore a bigger hole into my fishnets so he could fuck me without taking them off. When he finally pressed his cock against my pussy lips, it was like fucking euphoria. Two years worth of wanting him to use me and break me had finally came to fruition and here I was, about to get my guts rearranged by him. After teasing me for a bit until I was begging him to fuck me, he wrapped both of his hands around my neck and thrusted into me. He was choking me so hard and fucking me just as roughly and I was in fucking heaven. I can't stop thinking about me looking him in the eyes while he was deep inside me and begging him to "please Jake cum inside me". We fucked until like 4am, fell asleep, woke up at 10am, fucked again, showered together, and kept fucking until I had to leave for a date I had with a girl lmao. (I ended up fucking the girl, but that'll be a separate post- yes, I fucked them both within an hour of each other). The next day, he picked me up from that girl's house and we fucked again til like 4am, woke up around 10am, and fucked until he drove me home. It was a constant cycle of him making me cum, me being a brat and annoying him so he would fuck me, choke me, and slap me harder, and him fucking my brains out. I am literally so fucking sore, I didn't know I could have this much sex in such a small time frame. I lost track of the number of times he made me cum and came inside me. I can't even touch myself now because my clit feels so sore and fitting anything inside me right now sounds exhausting. My chest, neck, and tits are covered in marks from bruises to hickeys from getting fucked by Jake and that girl. Two years of pent up tension and wanting to fuck each other senseless really lead to something beautiful. So yeah, I fucked my ex's friend and my ex has no idea😳.