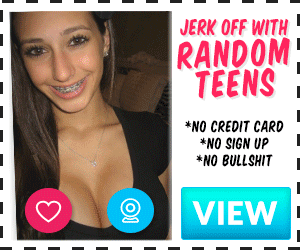 We had a great swimming pool and matching in ground spa. Summer was unbelievably hot in the central valley of California where we lived . My son and his friends were home from college for the summer, and not surprising our house with the pool is where they hung out.
My son's mother and I divorced when the three of us lived in Oregon. It was there that I met and married Annie. She was the highschool girlfriend of my boss's son . She was so sexy and beautiful everyone wanted her . And that first time I saw her I was with a couple men that had kids in highschool with her . They told me she had fucked half the football team and a couple dad's allegedly .
I met Annies sister and dated ( fucked) her a few times . The first time I went to their house is when I met Annie. I was in the living room waiting for her older sister. Ann came into the room smiled at me , came close and whispered, "when are you and I going out, I'm alot more fun than my sister ?"
She was not exaggerating about being more fun . The first night together she did more nasty hot things that I could imagine. All night long , every position , my cock and tongue were about destroyed . It was love at first fuck . In the coming months I learned that she was bisexual since puberty , she had been having foursomes with a couple and she really liked being an exhibitionist. I had never met a nyphomainiac until I met her . I knew I'd never meet anyone like her again, so I married her .
My son, Noah lived with his mom, and he stayed with Annie and I on weekends and weeks at a time in the summer. To keep Annie from getting us in trouble we joined the big nudist camp an hours drive from us . With his hippie mom's blessing we took Noah with us to the nudist camp. He adjusted to the nude people everywhere quickly. There were lots of kids his age and a giant swimming pool , the three of us spent a lot of time at the pool.
One of my finest ideas was joining the nudist camp. It's a nice family place on about 100 acres in the country. There's strict rules concerning sexual things , no touching or anything like that. But laying completely naked on a lounge chair with a group of naked boys and men looking at you was just fine . Lots of hot things Annie did by that pool …
When Ann and I were fucking she would talk about filthy fantasy things that she wanted to do. We had been having threesomes with a couple of different bisex girlfriends of hers and lot of threesomes with a couple of my best friends and with my older step brother. So it wasn't for a lack of kinky naughty sex , I was surprised she started talking about my sons teenage friends. She wanted to do things with them that are not on the list of things stepmother's are supposed to do .
I knew this was going to get nasty because when Annie thought about doing something sexual I couldn't stop her . I told her that she would get us in trouble if she did something sexual with Noah's friends ..So she accidentally got Noah and his two best friends to help her when she fell in the shower. The three boys carried her to the bedroom completely naked, she had them dry her and her pussy off . Then she had them promise to never tell about her " accident" , they promised. Annie promised to let the friends see her naked again if they wanted , only if they kept thier promise.
My son had been seeing Annie naked for years so it wasn't anything special to him . He and his two friends were all 18 and 19 when Ann pulled the shower trick . Years later he's the one that told me about the shower trick because I wasn't home that day. He told me that he could tell Annie was faking the shower fall . But then admitted something .
He said as he and his two best friends carried Annie naked to the bed he got excited . It was so hot watching his friends staring at her wet boobs and shaved pussy . He said Annie spread her legs and had his friends dry her pussy and ass . While they couldn't take their eyes off her cunt Annie was looking my son straight in the eyes with a little sly smile .
It's was about 105 degrees on a Saturday later that summer . Noah and two new college friends of his were in the swimming pool. The new friends were on the college swimming team. Both were all muscle and deeply tanned from swimming . They were driving my wife crazy . They had been to our house two or three times.
The first night after she met them she couldn't wait to tell me all about them. She said that my son brought them over to swim and introduced her to them. They were wearing tight little swim suits and she loved the big bulges in the swim suits.
She said that after talking to them, Noah and boys got in the pool. Annie went upstairs to the bedroom that was above the pool. Her pussy was soaking wet just from looking at them.. she stood at the window looking down at the pool and fingered her pussy to a massive orgasm .. I begged her not to do anything , just keep it in fantasy world. Yeah , like that would happen.
A few days later the new boys were back in the pool with Noah. Annie knew that they were going to be there so she was ready. She has a bikini that is like a shiny satin material. It barely holds her firm apple size boobs in and her nipples get so hard you think they may pop through the material.
The bottom part of the bikini is wild . It's a string no bigger around than a pencil. It goes around her hips , then the string goes right down between her perfectly round ass cheeks to a little triangle patch of material that tightly covered her pussy. Almost . The boys could not stop watching her ass when she came out to the pool with soft drinks for them.
Annie sat on the edge of the pool and Noah sat beside her. Her and Noah had their legs in the water as his friends came over to get the drinks .It was the shallow end of the pool so the boys were only three feet or so in front of Annie . My son told me that they were all talking and that his friends were watching Annies boobs shake as she talked.
Noah was used to all his friends looking at his mom , Ann. She was beautiful and a couple of them had seen her naked and they probably told all of his other friends that Noah's mom was really hot looking and naughty.
My son said that he noticed that his friends in the pool had moved a little closer to Annie as she talked. The boys eyes kept looking down Annie then up quickly . Noah was sitting shoulder to shoulder with her on the pool edge and he looked down past her tummy.
Her legs were spread a little , and then he saw what his friends kept looking at . Her little bikini bottom patch was pulled so tight against her full pussy lips that the material was deep in her pussy folds making the best camel toe he had ever seen . It was hot and he didn't blame his friends for staring at his mom's camel toe show .
Noah leaned close to her ear and whispered " mom , your bikini has a problem.." She followed his gaze and looked down at her crotch . The three boys were quite as they watched her . Annie kept looking down like she was thinking about what to do . She leaned back a little bit then spread her legs a little more than necessary . She still hadn't looked up as she put her hands on both sides of her bikini bottom. Very slowly she slipped a finger underneath the material on both sides . Not looking up she pulled the little triangle of material out from her pussys lips and streached the material to one side. Her naked smoothly shaved pussy was completely exposed to all three young men… The hot pink lips were still open a little from the bikini and her clit standing up as if it wanted attention . None of the boys had blinked or even taken a breath as they stared at her pussy.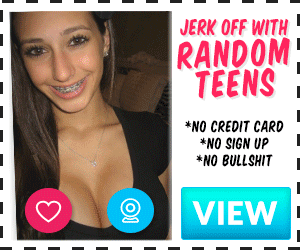 Annie smoothed the material and placed it neatly over her puffy pussys lips . And for the first time since she had adjusted the bikini she looked up . The three boys were wide eyed and looked like they had seen a ghost or something . Then in a sexy deep voice she said " oh my goodness !! I hope you guys didn't watch what I just had to do ? " I'm so embarrassed ," She looked each one of them in the eyes and said " let's keep this a secret ? "