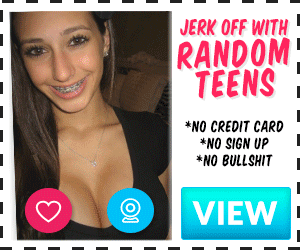 You have heard of the girl next door? Imagine that and then some more. She was really smart, well read, funny, articulate and God was she pretty. Legs that went on for days, flawless dark black hair that fell a tad over her shoulders, perky li'l nose, a sexy mole on her right cheek near the eyes, a smile so beautiful that it would light up any room she walked into and those big doe eyes…those always spelt trouble for me. She had a figure that was right out of my wet dreams.
Needless to say I had a massive crush on her growing up but never really acted on it cause a. she was my senior in high school, b. I was too much in awe of her and most importantly c. she was my best friend's cousin so obviously she was off limits. So, even though we grew up pretty close to each other, went to the same parties, and moved in the same social circles, we hardly spoke. I mean ofcourse she knew I existed but nothing more than that. I, on the other hand was absolutely smitten by her. So ofcourse I spent quite a few nights having the kind of 'A' rated thoughts that every hormonal teen has. But that was about it.
Anyway, within the next few years we both graduated from high school and went to different colleges in different cities. We lost touch and never saw each other after high school. We went on to complete our higher studies, got jobs, made careers, got married…got separated. Basically life happened, and we did the whole adulting shtick for the next 15-20 years.
And then, one fine day just like that I found her on Facebook under the 'people you may know' section after what felt like a zillion years. I couldn't believe how beautiful she looked! I sent her a friend request immediately, half expecting her to not recognise me and ignore the request. But well, she added me back and I did a li'l victory dance in my head when I saw that notification. Soon we got chatting and it was evident that she obviously knew and remembered me from our school days. We were in different countries now. We exchanged numbers and moved our conversations to WhatsApp within the next couple of days and had some really deep conversations. Topics ranging from emotional strength, religion, politics, dirty jokes, good recipies, what went wrong in life, to good music, movies, who's seeing who and stuff like that.
During one of these long talks over a weekend, I ended up telling her how I had a massive crush on her in school and still have a soft spot for her. She laughs it off first as a drunken joke, but soon realises that I wasn't kidding. We both move on and act like adults about it as there's nothing that we could do about it now anyway what with us being settled in different continents for a start! However, we do make plans to catch up once I'm back to the country next time. I had the Christmas vacation coming up and ask her if she's really serious about the meet-up and she says ofcourse she is. So I go about planning, booking my vacation with a couple of days reserved just for the meet-up.
Eventually, the day arrives when we're supposed to meet. We had chosen this really cozy little place which boasted of some amazing seesha and had the best live band in town. She took my breath away the moment she walked in. God she looked unreal in her snugfit black polo-neck tee and blue jeans. The lighting in the bar, and the fitting of her shirt made her look like a beautiful silhouette as she walked towards me beaming ear to ear. I got up and went for an awkward hug or a shake and froze in between both not knowing how to proceed. Thankfully she found that hilarious and salvaged the situation with her unassuming laugh and a warm hug. We caught up like the long lost pals we were and got on like a house on fire. Booze flows, and so does the food and seesha. We're both enjoying the music and the discussions, and before we even realise it's pretty late in the evening. I offer to drop her home and call for a cab. She offers me to stay back at her place for the night and watch some old classics together as we had always planned to do. That's all set then!!
Once back at her place, she asks me to feel at home, hands me a beer and goes to change into something comfortable for the rest of the night. I decide to take off my jeans and be in my boxers and tee as I'm not carrying any clothes to change into. She comes back in her cute PJ's and pulls my leg about the spider-man boxers I'm wearing. We laugh and joke some as we settle on the couch to watch the movie. We are sitting really close to each other and are very comfortable by this time…engrossed in the story as it unfolds on the screen, I have my hand around her shoulder and she is kind of learning into me. She puts a blanket to cover our legs as we cuddle and I rub her shoulders and massage the side of her neck as we settle in all comfy. She leans in closer and I can smell her hair…her musky perfume feels just perfect and that does something to me. I can feel the twitch in my boxers and realise too late that I have a raging hard on that's pretty evident from over the covers. Her smell, her touch is too much for a normal me to handle, and here we're talking about the tipsy version! Ofcourse I stood no chance at all. I try my best to maneuver myself under the covers so that she doesn't see the obvious tent in my pants, but that's too difficult to do with her resting on my chest. After squirming around nervously for a few seconds, I resign to the fact and decide to enjoy the warmth of her touch nevertheless.
As I'm lost in my own thoughts trying to be as discreet as possible, she moves her lips closer to my ears and whispers 'did I do that to you [myname]?' and nods towards the bulge. I try to come up with something witty, or anything coherent with a sheepish smile but the way she looked at me with those big doe eyes made me lose all my inhibition and I just leaned in for a kiss in reply. She tilted her head in response and took my lips in hers. We kissed hungrily stopping only to catch our breath every few seconds as I pulled her in closer, my hands traveling along her sides to her waist. I pulled her tee up and slid my hands under it feeling her warm body. She let out a little moan in response, as I pulled her tee off completely and got on top of her. I moved a little lower, and lightly caressed under her breasts with my lips. I held and played with her perfect round, pert tits as I licked and sucked on her nipples, one by one. Licking around her chocolate brown areolas I teased her some more as my hand went further down, playing with the elastic band of her panties under her PJ's. I slid my hand inside her panties and put my hand on her pussy lips…feeling how wet she was for me. I just had to taste her…I needed her so bad at that moment. I took off her PJ's and panties in one one pull and spread her legs open for me. I held it open and kissed my way up the calf of her legs, to her inner thighs to her pussy lips. I flicked her clit with the tip of my tongue and slid one finger inside her. She was delicious. She loved it and pushed against my mouth as I licked around the sides of her clit some more, taking my time to finger her slowly. I placed her legs on my shoulders, and eventually took her aching clit in my mouth, sucking on it softly. She was bucking against my face now, moaning loudly and held me by my hair and pulled me in her. She was fucking my lips and my tongue as she came the first time, all over my mouth. Catching my breath for a while, I rubbed the knob of my throbbing hard cock up and down her wet slit letting my leaking precum mix with her wetness, and slid in all the way inside in one move. Fuck she felt so warm and snug. She moved and flipped me under her as she grinded on my dick. She reached down below from behind her and guided me inside her and rode me like crazy. As I was about to cum, she says hoarsely that she's gonna cum all over my dick. That was it for me. I couldn't hold on any longer. I pulled her closer and took her nipples in my mouth to stifle myself and came immediately as I felt her tightening around my cock. Pulsing inside her, I shot jets of my hot white jiz as she rode me, milking my cock of every last drop…I felt surrounded in an absolute bliss as she collapsed on top of me panting as we caught our breath, and we kissed each other.
She was better than I had ever imagined, and it was definitely worth the wait.