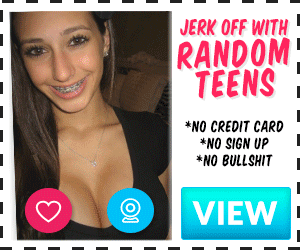 At the end of the school year, my boyfriend and I had been dating for just under two years. We had fucked almost instantly, so this isn't a story about how I lost my virginity (I can do that story another time). My boyfriend is a 6 foot 1, relatively big guy while I'm 5 foot 8, with C cups and an ass that I'm proud of lol (I love working out).
It all started a month before school ended, when we were sexting each other and ended up facetiming to masturbate with each other. When we went to school the next day, everything was normal. We both met up, gave a little hug, then headed off to our respective classes. When second period came around, my boyfriend was in a class all by himself, because the rest of the class were juniors taking ap exams. I talked to my teacher and since I was done with everything I went to go keep him company. His teacher was fine with it too. When I got there, his head was down on his desk looking at his phone with airpods in. So I went behind him to try and scare him, and I could not BELIEVE what I saw. Last night he must have screen recorded everything, because it was a video of me getting myself off. I wasn't mad, I just sort of sat behind him and watched – he didn't notice me until his teacher said she was leaving the classroom for about 15 minutes to do some stuff. I actually scared him a little bit too. When she left, it was me and my boyfriend alone in there, and I was so wet just watching him watch me play with myself. The instant the door closed, I grabbed him and kissed him. He reciprocated, and took more charge than I expected. He shoved all of his tongue in my mouth while picking me up by my ass and held me against the wall. I was not expecting this much so quickly, but I was loving it. We made out for a while, and the a/c had been out for a few days so we were both covered in sweat within a few minutes. The fact that we were doing this at school and we could get caught any moment turned me on so much. We go to a private catholic school too, so if anything that just multiplied it. It was getting very intense, as he took his hand under my skirt and was playing with me through my undershorts. I knew he could feel how wet I was, because he kept shoving his fingers into my mouth every thirty seconds it felt like and I could taste my own juices. We had done this type of thing before, but quite frankly this is the hottest it has ever been, I wasn't sure what had gotten into him but I wasn't complaining.
Unfortunately, we heard the teacher coming from down the hall (she's one of those teachers that always wears heels), so we had to stop and quickly get back to our desks and act like we were just talking. We got in place just in time. There was still a half hour left of class, and we were both really turned on. We moved the chairs around so that I was sitting facing him, and he was sitting facing me in the direction of where the teacher was sitting. Not that she was paying attention anyway, the room smelled of sweat mixed with the smell of my juice I'm surprised she didn't say anything. I spread my legs far open, and my skirt went far enough back so I knew my boyfriend could see the wet patch on my shorts. I couldn't help but to play with myself. I pulled my shorts and underwear to the side and gave him a good show, I was wet to the point that sliding three fingers into my hole was easy. I was so turned on still, and I could tell by his boner through his shorts that he was too. For the rest of class I slowly rubbed and fingered myself, until I stopped 5 minutes before so he could calm his soldier down. I didn't want him walking around and people seeing how big that cock was, then some girls would definitely try and take it away from me. Not that they didn't already try, he was a piece of cake to look at. Big arms, buff chest, I loved it when he wore dri-fit shirts because I could see his muscles through them. After we left that class, we parted ways again until I saw him during lunch, where we were both still feeling very very horny.
Will do Part 2 once this gets 25 upvotes