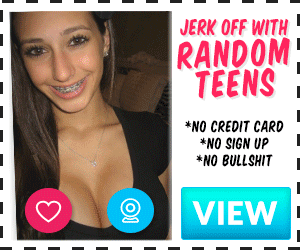 Background: Hi my name is Hailey. I'm 18. I have long brown hair with some blonde highlights. I am a tall pale white girl with long legs. I am also skinny. For the guys that will read this I have small perky b cup boobs and a nice round butt considering how skinny I am.
Now into the deeper story. My dad died when I was 14. My mom then had to work a lot because he was gone. I slowly as I got older spent more and more time at my best friends house. She has been my best friend for ages. I spend a ton of nights at their house and her parents treat me as a second daughter. I just recently turned 18 about a month ago.
My friends name is is Nia. She is along with her mom and dad black. She is one of the most beautiful girls I have ever met. Nia is also skinny but is more blessed in the ass and boobs department than I. She has long curly black hair she has grown out since we were 14. We are just friends but she is a lesbian and I think I might be bi so we have had some fun together before. We had started getting closer and closer and our relationship is complicated. Her dad and mom is amazing. Her dads name is Oliver and her moms name is Alexandra but we all call her Alex. Oliver is a tall fit man and Alex is a curvy girl with a deep loving southern accent. They had become my makeshift family if my mom was working. Even if my mom was not working my mom and I in their family like we were related.
One night my mom was at work and I was afraid to go home alone so I went to spend the night with my friend after I left cheerleading. That's when my tire goes flat coming down the mountain. It's winter and freezing and starting to snow and I am still in my cheer leading outfit. I know how to change a tire so I tried. I knew how but I could not turn the lug nuts to take my tire off. I even stood and bounced on the thing.
I call my friend and her dad comes to help me. He shows up and smiles. "Girl there ain't no way you stood up on this thing and it didn't move." I stood and jumped on it and the lug did not move. "Well damn it's really on there" he takes a breaker bar out of the car and quickly breaks the lug nuts free. We put the spare on and we drive to their house. I then ride with him to go take my old tire to get fixed in his truck.
I get in his truck red faced and freezing from being in the cold so long. "Thank you for helping me" I said. He smiled and said "You had it you just aren't big enough and that's okay." I laughed and said "Yeah I was actually quite mad I had to ask for help. Cause I knew how to do it. My dad taught me I just couldn't move it." He laughed and said "Hey now it's alright sometimes we all need a little help"
They plugged my tire and we drove home. Alex was out at church and Nia was out with her. Both Oliver and I were supposed to go but he was helping me. We opened the door and went inside after putting my fixed tire back on and yet again I was freezing. I couldn't think him enough. As we walked in and I got a little emotional and said "Thank you for being here and being like a dad to me since my dad died" He nodded and hugged me. I felt pressure against my stomach and as we pulled apart I noticed his dick was a little hard.
I'd be lying if I hadn't thought about him in that way before and I definitely did now but I left it alone. he said " Hailey we always gonna be here for you. You are apart of our family and Alex and I love you like a second daughter." I hugged him again about to cry wishing I could thank them both for everything and his dick flexed against me.
We separated and he went upstairs to change our church clothes and I went to Nias room and took my socks off. I went to go ask him something and he was rubbing himself for a second before pulling his underwear up. I looked away quickly as he saw me and said "ohh uhh wow" then said "I'm so sorry I figured you were dressed."
He quickly pulled his underwear and sweatpants up and said "Uh I mean you know I didn't mean for you to see that". "It's fine I'm sorry I don't mind" I said and we both stood there embarrassed. "Well what did ya need" he said. I glanced down and I could still see his dick pressed against his sweatpants. A wave of warmth rushed over me and I had naughty thoughts.
"I just came to you know think you and ask if I could pay you or something in return." He sat down on his bed leaning against the bed frame and motioned for me to sit down with him. I sat down and he said "Girl you know better than that you don't owe me anything. You are apart of our family."
I looked at his tent in his pants for a second then said "Well I just feel bad for making you miss church to come help me especially in this cold. I was just wanting to give you some money for gas or something or help you out" He saw me look at his pants and assumed I meant help him with that. I didn't really mean that but I didn't mind helping him that way either.
"Ohh umm if you mean help me out with that" he said motioning towards his pants "I don't know about that." I said "Ohh well I didn't really mean that and I wouldn't want to come between you and Alex or anything" He laughed nervously and said "Oh well honey Alex wouldn't mind." I looked up a little nervous. My face was red with embarrassment and the cold. My nipples were sharp and showing through my chest outfit from the cold. "Ohh well" I said nervously.
He kind of lightly slid his hand onto my thigh and I looked up at him. I was so horny. Him being there for me had turned me on and then seeing him like that tripled my want for him. He leaned down and kissed my head. "You are making me have bad thoughts" he said. I smiled and said "Yeah me too." I then asked "Alex won't mind?" He shook his head. "Alex is a special woman. She would want me too." He kissed my head again and said "She'd want you maybe more than me." "Maybe more than Nia" he added with a wink.
"You know about that" I asked quietly. "Baby I know everything that happens in this house" he said with a laugh. "I'm sorry" I said and he said "It's fine you all can do whatever makes you happy"
His hand was fully groping my thigh now. My legs slid open a little and he slid his hand up pressing against my cheer skirt. He wouldn't go further though. "Nia can't find out." I whispered. He nodded and said "She won't" I wanted him so bad. I knew we shouldn't be I wanted it.
I looked up and let him kiss me. I put my hand on his tent and rubbed as he made out with me slowly. He stood up and locked the door. He sat back down where he was and I put my legs over his crotch. I faced him with my legs over him. He put his arm around me and kissed me with more passion this time. His hand slid up my thigh onto my stomach. His hand went further to grope my small boobs for a second.
His hand then slid back down to my thigh. He pushed my cheer dress up with his hand and nervously pulled my privacy shorts down. He pulled them off my ankles and dropped them on the floor. I pulled my left knee up closer to him and he kissed it as he slid his hand down against my vagina. He kissed my inner thigh and pulled my panties to the side. "Can I" he asked and I nodded my head quietly. "Please" I added. He rolled over and kicked his sweatpants and shorts off before laying in between my legs.
He picked up my foot stretching my leg out from having that knee up. He kiss the sole of my foot. He licked the sole of my foot for a second then kissed and licked up my long pale legs. I moaned and slid my hand down to play with my clit as he did. He got to the crease between my leg and pelvis and licked up to my vagina. I was breathing heavy and excited as he began to make love to my pussy with his tongue.
He was hitting all the right spots and I groaned and moved for him. He put his hands under my thighs and held me to his face. I gripped the sheets and moaned. I began to orgasm and he held my legs open. My abs tightened and I gasped loudly. He slowed to a stop and I giggled nervously from the pleasure. He smiled and sat up a little.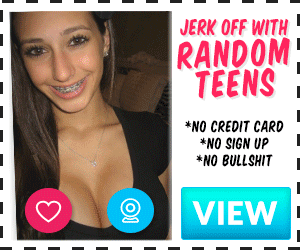 He kissed my legs and picked one of my legs up and extended it. He began to rub on them for a second then kissed my foot again. I watched him caress my body as he said "I love your long legs baby" he whispered in a deep voice. He leaned over top of me putting my legs down. He put his hands on my hips pulling my dress up.
I helped him pull it off. I pulled it over my head and he leaned over me and groped my small boobs. He kissed my stomach then began to suck on my nipples. He groaned as he kissed my pale body. He kissed my collar bone and then kissed and licked my neck. His dick was against my stomach now as he kissed my lips. He pushed my hair back and kissed my neck again.
I put my legs around his back and he asked "Can I?" And I nodded. He slowly pushed his dick inside of me. It felt amazing yet hurt a little. I grunted and he slowed then started to slowly but surely fuck me. He pulled my leg up to kiss my calve as he fucked me harder and harder. I moaned louder and louder as he grunted.
He slowly fell into me and then wrapped his arms around me and fucked me. He began to grunt a little differently and I knew he was close. "I'm not on birth control" I whispered. He nodded and continued to fuck. He grunted abs slowly pulled out. He stood up and I sat up knowing what he wanted. He pulled my hair back and pushed his cock deep into my mouth.
My tongue wrapped around the back of his cock and I stopped myself from gagging. He slid back out and I started sucking on his big cock. He started to cum. I held my mouth open and he rested his dick on my tongue and began to squirt cum all over my mouth and face. "Ohh Hailey" he moaned. He finished and I quietly cleaned him off.
I wiped his cum off of my face and licked my fingers off. I stood up embarrassed. His dick was sticking straight out and touched against me as I stood up. He kissed me and then kissed my shoulder and whispered "Now don't get telling mrs Alex on me. I don't want her to know just yet" I nodded quietly as he caressed my body. "Would you be willing to have a threesome with us?" He asked. I nodded and said "Whatever you want. You all have been here for me for so long."
He nodded and we kissed. I picked up my cheer outfit and went to take a shower in Nias room.
Tbc
The post Sleeping with my best friends dad appeared first on Hot Indian Sex Stories | Hindi Sex Stories.