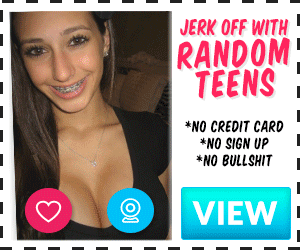 This all happened 10/9/2021
I never gave my wife's name I know. I'm sorry. We can call her Shelley.
Sarah came over last night to hang out and play some games after we went out for dinner. Shelley and her were both dressed up nicely with some short skirts and tight little tops. They never dressed alike. Sarah's skirt was a lot shorter than Shelley's though.
This night started off a little different than most game nights. We sat on the couch chatting and making plans for a trip to Pennsylvania in the winter time. All 3 of us are sitting on the couch I look over and shelley has her legs up and spread apart with her skirt on. To my surprise she doesn't have any panties on. I start to get hard instantly. I gave her a smile and she gave me this cute smile back.
I asked her. No panties? She just looked back and smiled again. She NEVER went without panties that I know of. I look over at Sarah and she has both feet up on the couch with her legs together. That wasn't like her either. She was always flaunting off not wearing panties.
I look at Sarah and she is staring at my wife's pussy. Im thinking ok she is your sister. But she didn't care. I glance back over at Shelley's pussy and I could see she was really wet. I was fully erect now.
I got up and went to the bedroom. I couldn't resist anymore. I called for Shelley and she came to the door but didn't come in. I told her come in here and close the door. She told me no and that Sarah is over. I told her she wouldn't care.
Shelley walked back and sat on the couch beside Sarah. I am standing there with my cock swollen and needing some relief. They both look at me and start to laugh. I started getting pissed. Something was up. I go over and sit down beside Sarah.
I offered to get them both drinks. They both said they would take some water. WATER!! We usually are drunk by now. Finally I asked what is up. They both look at me and say what do you mean. They had shit eating grins on their faces. They never dressed alike either. I start thinking that Shelley has found out about Sarah and I.
So I get them their glasses of water and I go over and sit on my recliner. I kick it back and turned on the tv. They asked if we were going to play a game. I told them I thought the game already started. My wife flaunting her pussy and Shelley acting how my wife normally does. They were fucking with me bad. I was so confused. They looked at each other and started Laughing.
I flipped through the channels and put on a rerun of Bones. I knew they both liked that show. Shelley gets up and tries to get on the recliner with me. I was pissed so I told her there is plenty of room on the couch. Go sit with Sarah. She said that she wanted to cuddle with me. Fine, she
climbed onto the recliner with me. We are about 10 minutes into the show and Shelley starts reaching for my cock.
I was shocked that she hasn't had any alcohol and she is feeling me up with Sarah sitting in plain sight on the couch. No blanket or anything. She was staying running my cock through my pants then looked right into my eyes and went for the button and zipper. I said you realize that Sarah is right there. She nodded and kept going for it.
She got the button and zipper undone and my cock sprang out. I hear a small giggle from the couch. There is Sarah watching all of this. Shelley told me she didn't care and it is turning her on. I was like ok that's fine you sucked my dick in front of her not that long ago. Shelley is stroking me nice and slow. Rubbing the head of my cock periodically.
I reposition myself and make it easier for my balls to be freed. One they were free Sarah starts playing with them. It felt really good. I told Sarah to suck my cock. She told me no. I was pretty disappointed. She started getting up and I thought she was done playing around.
Wrong she climbs on top of me and starts grinding her pussy on my cock. She was sopping wet. I wanted to drive my cock into her so bad. She wouldn't let me. This only made me want it more. I look over at Sarah and she is sitting on the couch with her pussy fully exposed rubbing her clit. I told Shelley to look at Sarah. She told me she knows and kept sliding on my cock. Next thing I feel is lots of wetness going over my cock and balls. I asked Shelley. Did you just squirt? She said I think I did and starts laughing.
She gets off of me and she is just dripping everywhere. All over me the chair the floor. I get up and there is a small wet spot on the recliner. My pants caught most of it. Shelley grabs my pants and pulls them down. I go to step out of them and she wouldn't let me. She grabs my cock and started stroking it really fast.
I look at Sarah again and she is fingering herself like there is no tomorrow. She was almost in reach of me. I can hear her breathing getting stronger and I knew she was going to cum soon. About a minute later she started cumming and started to squirt right on me and Shelley. I was so turned on. I pick Shelley up and put her beside Sarah. I go down on her and I start licking her pussy and kissing up and down her thighs. This drove her crazy.
I go back to her pussy and Sarah grabs Shelley's legs and pulls them back more to help expose more of her pussy. That's when I look down and there is Shelley's sweet tight asshole just looking at me. I work her clit a little with my tongue and move lower. Slowly entering her pussy with my tongue. I start working lower towards Shelley's asshole. I feel her tensing up. Sarah whispers to Shelley. Let him do it. It feels so good. I look at Sarah and she gives me a small nod to go ahead.
I started kissing Shelley's ass cheeks first and slowly work closer to her asshole. I finally reach it and she starts wiggling around. She said it tickles. I put my tongue right below her asshole and worked it up right over Shelley's hole. She let out this moan I have never hear from her before. I pull back and lightly blow on her hole. She jumped again.
I worked my way up and down her pussy and asshole many times and Shelley was ready to cum again. As she started cumming again I pressed my tongue on her asshole trying to penetrate it. I could feel her hole tightening with every pulse of her orgasm.
I was so fucking hot after that. I stood up and was about to shove my cock into Shelley. She said wait. I look at Shelley and she looks at Sarah and said go ahead. Sarah grabs my cock and starts sucking on it. What the fuck is happening. I thought to myself. I looked at Shelley and she asked if it's ok for Sarah to join. I asked Shelley if she cared. She told me she will not touch Sarah but she will watch.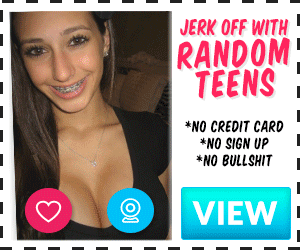 There is no fucking way this was about to happen. Sarah pulls herself from my cock and sits back on the couch and spreads her legs. I look at Sarah and she said go for it. I see how you look at her. I put my cock at the entrance of her pussy. I start to stick it into Sarah and I feel Shelley's hands on my hips. She pushed me into Sarah and she let out a very loud moan. I knew I wasn't going to last long. I could feel the sperm building up inside me. I let them know I was about to cum. I started thrusting harder and right as I was going to pull out Shelley pushed me into Sarah as deep as I could go. I latched onto Sarah and drove with everything I had. Blasting shot after shot of hot cum inside her sister. I could feel it pushing out after each trust. I know I shot a TON of cum inside her. I pull my cock out and Shelley comments about how much cum there is.
I stand up and start walking away and Sarah speaks ip and said clean me up. I looked at Shelley and she said go ahead. I get on my knees and s start sucking my cum off of Sarah's pussy. This shocked Shelley. I guess she thought I was going to wipe her down. Shelley asked me why I never did that I her. I told her she never asked me to.
I clean up the cum and suck as much out of her pussy that I can.
Sarah gets up and looks over at Shelley and said see I told you he would do that. They had it all planned out. Shelley knew about Sarah and I. She heard us that night we first fucked in the bathroom. She didn't care. She knew I had desires and fetishes that she could not fulfill.
Shelley always knew Sarah had a thing for me. I knew it but tried ignoring it. I am still in shock over what happened last night. Sarah even spoke about moving into the spare bedroom and helping out with the mortgage if she does move in. Shelley liked that idea.
I am still in shock over this whole thing. I am not sure what happens now. Sarah was over today 10/10/2021. She mentioned about moving in and when would be a good time. Shelley told her next weekend. I thought it is a little early but I'm not telling her that. I don't know what I will do once she moves in.
This will be the last post until after Sarah moves in and we start figuring things out. I am hoping they would be ok with me taking some pics of them together but not naked lol.
Thanks for reading. I am sorry for not being the best writer. I should have given my wife's name earlier. I am trying to do better. No one in the family knows what's going on except Sarah moving in with us. They think it's just to help us out. Lol.