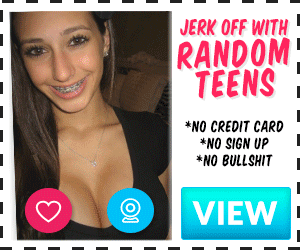 Me and my wife's sex life was good. But certainly not great. My dick is too small to please her, so I usually ate her pussy and after I tried fucking her with my little dick. Me eating my own cum always made her happy. She would tell me to hurry up and cum, which I always did, then she would smash my face into her cummed in pussy. I knew she had a few large dildos, but she never let me see her using those. She traveled a lot for work, and always packed them in her suitcase. She thought it was her little sex secret, but I had known for a while. Her hiding her dildos from me was fine, because I had my own sex secret.
Every time my wife would leave for work I would spend my time at home as a sissy. I wore my thong panties, a butt plug, and had my own special dildo. I loved wearing my thongs. The feeling of my little dick and balls covered by the lacy fabric, and the thin string between my ass cheeks was fantastic. Fucking my self with the dildo gave me the best orgasms. Hiding it from my wife always felt naughty, but I was afraid of how she might respond and I loved being a sissy too much to give it up, so I kept it hidden. As long as I could.
One night I thought my wife was going to be gone for work. I was laying on the couch in black lace thong with my legs spread open. My little dick was hard in the fabric, and the string of my thong was pulled to the side. I was fucking myself with my favorite dildo, a thick life like 8 inch rubber dick with balls. My eyes were rolled into the back of my head and I was on the verge of cumming, fucking myself balls deep, when I heard "What the hell is going on!" I opened my eyes, and apparently my wife had come home early from her trip.
I started to grab a blanket off the floor to at least cover myself, but she said "don't you dare cover up. And don't you dare touch that dildo!" So I just laid there with an 8 inch dildo half way in my ass, and my little dick still very hard in my thong. "Is this what you do when I'm gone" my wife said still sounding angry. "Yes" I quietly replied. "You like this? You like dressing like a sissy with your ass filled?", her voice was beginning to soften. "Yes, I like being a sissy" I said, time looking her in the eyes. I had, had my head down in shame, but now that I was looking up I noticed that she was brakes and her nipples were hard under her thin shirt, which she had started to unbutton.
"You like being a sissy with a full ass?", she said as she completely unbuttoned and opened her shirt exposing her breasts. "Yes, I like being a sissy with a full ass", I said half ashamed to admit it but also very turned on. Then very quickly my wife shoved the dildo that had been hanging out of my ass all the way in and grabbed my little dick. The combination of the dildo up my ass and her hand grabbing my thong covered dick sent me over the edge and I yelled in orgasmic bliss. After I finished squirting my wife rubbed her cummed on hand on my face and said, "Then you are going to be my sissy, understand?" "Yes", I replied still catching my breath. "Good. You're sleeping on the couch tonight sissy. I'm playing with my toys and making plans for what I'll do to you tomorrow."
I fell asleep that night in my cum soaked thong to the sound of my wife pleasuring herself in our room. Knowing that I was now her sissy.
Part 2…?