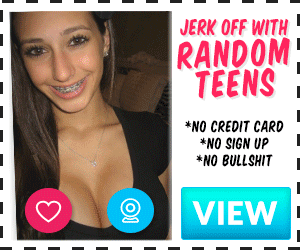 Hi, readers. I am so excited to post my new story. First, let me introduce myself. I am a 38 years old single mother. I got divorced from my husband two years back. Since then I am all alone bringing up my daughter who is studying in 6th standard.
I used to drop her to school and pick her daily as my house was around 20 minutes away from school. As I used to go to school daily to drop and pick my daughter I used to come across a man who was around 60 years old(which I came to know later). Every now and then we used to see each other in school.
After some time we started to exchange a smile but never spoke to each other. His granddaughter was one year senior to my daughter, which I came to know later. He was well built and well dressed always. I had seen him looking at me many times.
When I looked at him he would immediately turn his attention somewhere else. Even I started to look at him every now and then. And as time went on we even started to look into each other's eyes. But I never had the guts to speak to him. Once during the school's annual day function, he was sitting next to me.
Accidentally his hand came in contact with my hand and immediately I withdrew. Later on, during the function when it was dark and the program was going on many times our hands touched each other. I liked his touching. I really didn't know what I was doing.
But I was feeling very horny when indulging in such acts as I was away from men for quite some time. Once my daughter and other class had gone for a school excursion. And we were supposed to come and pick them from school at 6 pm. I came to school and was waiting for my daughter.
Suddenly somebody greeted me from behind. When I looked back I saw this man. He smiled at me and said, "I think the bus is going to come a little late as there is a traffic jam on the way back." I looked at him and did not say anything. He said, "Are you going to go back home or wait here?"
I looked at him and said I will wait here cos my house is a little far away. He looked into my eyes and said, "If you want you can come home. My house is very nearby. How long are you going to stand here?" I said, "It's ok. I will wait here."
He said, "Come on, madam. School is also locked and it's going to at least 2 hours for them to come." I looked at him and he was literately pleading. Two-three times I denied but still, he was insisting. Then I could not refuse him anymore.
He asked me to park my scooter beside the compound wall of the school and come in his car. While going he went to the watchman and said once the bus comes to call up and inform him. The watchman immediately nodded his head. He gave him a 100 rupee note which the watchman accepted happily.
We walked towards the car. He immediately opened the door for me and made me sit. I sat down and was really very nervous. I didn't know what I was doing. But since he was very familiar to me. I told myself that this gentleman's gesture was just out of courtesy.
We did not speak anything while traveling. Within a few minutes, we reached the destination. The house was a big bungalow and hearing the horn the gate was immediately opened. We drove straight to the portico. He got down and opened the door for me. I got down very hesitantly.
He asked me to relax and feel at home. As I entered the house, it was like a palace. My house is a 2 BHK apartment and the rooms were like pigeon nest. I was very much astonished to see his house. He said that his son and daughter-in-law lived in the US.
Three years back they met with an accident and both of them passed away. Since then his granddaughter is living with him. I felt very sorry for him. We went inside and he made me sit on the sofa. He called his maid and asked her to go to the market and gave her some money.
The maid while going was staring at me which made me feel very bad. I looked at him. I was about to say something he said, "Shall we go to my room? Here these workers are there." I looked at him and said nothing. I got up and followed him without saying anything.
He took me to his room which was as big as his living room. There was a big bed in the center of the room. The room was fully furnished and not even a square foot was seen. There was a big flat led mounted on the wall. I came inside the room and he closed the door and came behind me.
I was shivering in fear but could not show my nervousness as I was not sure what was coming up. He asked me to sit on a couch which was kept beside the bed. He went near a cupboard and opened it. He asked me if I wanted to have a drink. I looked at him and wanted to say no but said I drink only vodka.
He smiled and poured some vodka in a glass. He gave it to me with some tonic water. I immediately took in and before he could get his drink I gulped it and kept the glass on the side table. He looked at me and said relax why are you so nervous. I smiled and said I am fine.
He stood near me and asked if he could sit next to me. I nodded and he sat next to me. I was trembling with fear and anxiety. He started to speak something and I swear I did not even bother to listen to him at all. The only thing what was going in mind was. What is going to happen next?
Then suddenly I could feel his hand on my hand. He was gently caressing my hand. I slowly withdrew my hand. He looked at me and said, 'You don't like it?" I looked at him and didn't reply to him. I got up and stood in front of the window. He followed me and stood behind me.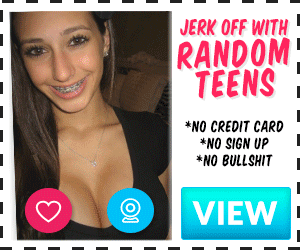 He kept his hands on my shoulder and by now I could make out where this is going to end up. My heart was beating as if I was in a 1000 meter running race. I closed my eyes and did not react at all. He slowly brought his hands down and placed it on my navel.
Slowly he circled my navel from behind and brought his head towards my lower neck and started to kiss it. The moment his lips were on my bare shoulder. I moaned and moved away from him. This time he hurriedly came behind me and turned me towards him.
He grabbed me by my hip and pulled me towards him and immediately I hugged him very tightly. He also in return hugged me and was caressing my body from behind. My whole body was glued to his. He was trying to go little back and look into my face.
But out of shyness, I did not allow him to do so. After some time he started to move his navel back and forth. It was exactly pressurizing the portion between my legs. I was able to feel his hard dick which was massaging my pussy which was cladded in a saree.
But still, I was able to feel his hardness. Now I was feeling very horny. And while he was doing this I was feeling the heat. I was in search of his lips and I pulled out my face from his shoulder. He got the opportunity and immediately he lip locked my mouth with his. Even I responded to his smooch.
His hands were all over my back. He was pressing my ass and holding it tight. Simultaneously he was thrusting his navel which was massaging my pussy continuously and was building the heat constantly. After a long smooch, he started to kiss my cheeks and lick my neck region.
He was running his tongue right from the bottom of my neck to my chin. I was so engrossed that I even was directing him to reach the other parts of the body which also needed attention. Like when he was licking my lower neck region I was pressing his head to go further down and lick my cleavage also.
Suddenly I realized that my saree was getting fully crushed with his activity. I pushed him away and with a naughty smile. I looked at him and said, "My dress is getting spoiled because of you." He looked at me and said so shall I stop it. I looked at him and said no problem I can go back.
He pulled me back towards him and kissed me and said wait for a minute. He opened the cupboard and took out a bathroom towel and gave me. I looked at him and said, "I can't wear this in front of you. Please give me something else." He looked at me and said, "I don't have any ladies dress please try to understand."
I understood and took that towel and went to the restroom. I took off my saree and blouse. I thought to wear the inners but then I thought anyhow he is going to remove it. So I took off my inner garments also. Wrapped in the towel, I slowly came out of the bathroom.
Meanwhile, he was already in his shorts and bare body. Even at this age he looked very fit with a little tummy and broad shoulder and good biceps. As he saw me coming out of the restroom he came closer to me. We started to kiss each other. This time it was very passionate.
Our tongues exploring each other's mouth and he was sucking all my saliva from my mouth. Slowly while kissing his hands started to feel my boobs and he was pressing my boobs with my towel on. He slowly took off my towel and started to press my boobs.
I put my hand on his head and gave a gentle push and brought my left boob towards him. He understood and opened his mouth and started to suck my boob. I was moaning with pleasure. It had been such a long time since I had been with a man.
The last few months when I was not in good terms with my husband, a few of my colleagues wanted to be friendly with me. But I never let anyone near me. But now this was my need as I liked this man very much. Our chemistry worked so nicely that without talking to each other we came so close.
Now he started to show men's skill. He brought his hands between my legs and started to feel my vagina. Which was already very wet and was ready to receive a fully erect penis. Then I realized that I have not even looked at his dick. As he was fingering my pussy, I moved my hand on his shorts.
I started to massage his manhood with my hands. I slowly unzipped his shorts and took out the monster. I was shocked to see his cock which was almost 7 inches long and fat enough for a woman of my cadre. I started to stroke his dick with my hands and our mouth was still eating each other's tongue.
After enough smooching, I pulled myself back and he made me lie down on the bed. And I knew what was coming up I slowly spread my legs. Thankfully the day before only I had shaved my pussy. It was a treat for him as he saw my legs wide open. He dug his head and started to lick it like a mad dog.
I was moaning with pleasure as he slashed his tongue on my wet pussy. Each and every stroke of his was bringing me nearer to my climax. As I was about to cum, I slowly kept my hand on my pussy and asked him to stop. He understood and started to kiss me. I immediately smooched him and tasted all my fluids.
Then I moved back and started to stroke his penis. I said, "Don't you think it's getting late?" He said yes and asked me if I wanted to go. I said yes I want to but please finish the job for which you brought me here. He looked at me and smiled and kissed me.
I went back and spread my legs and invited him to enter me. He took his shaft and placed it on my pussy lips. I was waiting for him to enter. With one jerk he entered the pussy and immediately I climaxed with a loud moan. Then he started to move in and out.
He was so skillfully fucking and he knew all the moves to satisfy a woman. He was rocking back and forth. I was gasping for breath as I had never taken such beating from anybody. He was a typical bull thrusting all his power inside me. He hands were on my boobs and his hip was resting on my navel.
Each and every move inside me was full of vigor and power. I was like never had such feeling. The moment he grabbed my ass and started to fuck me deeper I climaxed the second time within 10 minutes. Now it was my time to show him the skill.
I grabbed him with my legs and caught his head with my hands and started to smooch him. I started to suck his tongue. Meanwhile, I was also moving my navel from the bottom and was screaming in pleasure. I was asking him to go deeper. His mouth was completely on my mouth. I had opened my mouth fully.
My tongue moving in and out of his. Suddenly there was a rush of energy in him and started to stroke me harder. His legs were stretching and within a few seconds, I could feel the warm fluids ejecting inside my pussy. He was biting my lips and his hands crushing my boobs.
Finally, his whole fluid was inside me. He crashed on me for a few minutes. After a while, I could feel his body weight on me. I asked him to get up. We both went to the bathroom and had a warm water shower. Then got dressed and went to school.
Hope you liked my narration. Please give me your feedback to my email id: [email protected]