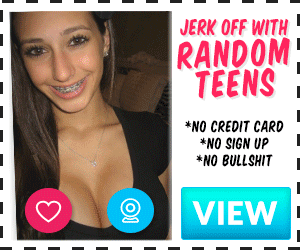 This series is written in three different POVs. * signals a change in POV.
My boyfriend and I decided to go on trip together. We picked a fantastic resort on a tropical island. I knew there wouldn't be anyone there we knew so I decided to live a little and dress a little more slutty than normal. I have a nice, curvy body with great breasts, why not show off. I know he loved the look and attention I was getting.
We were by the pool and I'm in a small bikini that left little to the imagination when I noticed an older American guy checking me out. I'm usually not into older guys but there was something about him that had me attracted to him. I think it was the way he was looking at me. I could tell he liked what he saw and it made me so horny. Plus, I noticed a very large bulge in his pants that made me very curious and wet. I had to find out what he was packing. I wasn't worried about my boyfriend being mad or jealous, he worships me and would let me do whatever makes me happy. I went over and talked to him.
* I was taking a much needed break from work and my normal life. A recent divorce and me both down and excited about the future. I decided to take a trip of a lifetime and booked myself a room at a very fancy tropical resort.
While by the pool, I noticed a very beautiful Indian woman. Mid 20s, curvy body with amazing breats. I couldn't keep my eyes off of her. The bad thing was, she had a guy with her and they looked very good together. I just had to admire her from afar.
I was scanning the pool area, looking for some action but I couldn't take my eyeoff the Indian girl. Her beauty and body had me mesmerized. I could feel myself getting hard just by looking at her. I know she's caught me looking at her but I didn't care, I had nothing to lose.
I looked up and she was standing right in front of me. She introduced herself and sat beside me. She was more beautiful up close. I noticed that she was looking at my bulge in my pants and I was so embarrassed. We talked for only a few minutes but she was direct and told me what she wanted.
* I was having a good time with my girlfriend at the resort. She was dressing a little more revealing than usual and I loved it. She was also getting a lot of looks from all the guys around the pool. I was a little jealous but also turned on. We both noticed an older American guy checking her out. I was about to go and tell him to quit staring at her but she got up and went over to him.
I watched her go over to him, expecting her to yell at him but she didn't. It actually looked like she was flirting with him. I was mad at first but then aroused watching her and his reactions. After a few minutes, she came back with a smile on her face. "I'm going to fuck him later, you're going to watch and there's nothing you can do about it.