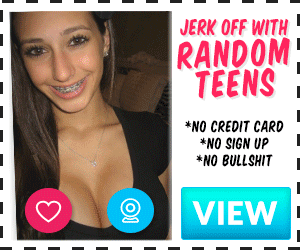 I was ready to ride that thick dick. This American guy is definitely the biggest I've ever seen. I want to cream all over that thick cock. I told him to lay on the bed so I could ride him and could face my boyfriend. When I looked over at him, he had a blank look on his face. I'm not sure he was enjoying it but he wasn't complaining or looked upset. I could tell he was hard though.
I climbed on top of him and slowly lowered myself on his thick piece. It slid in easier than I thought and it felt so good. It wasn't going to take long for me to cum. I picked up the pace grinding on him. He loved my boobs and always had his hands on them. I loved it when he sucked on them. My nipples were so sensitive.
Surprisingly, his hands left my breasts and came around to my thick ass. He squeezed and spanked me and I began to really fuck him hard. I was getting close so I put both hands on his chest and went as fast as I could. I felt him touch my asshole and chill bumps covered my body as I came.
* She climbed on top of me and slipped her wet pussy on top of me. Her facial expressions told me she liked what she felt. I began to feel what I liked, her large breasts. They're perfect.
I decided to explore her body and felt her ass. She seemed to like that and as soon as I touched her asshole, she came. I was now ready to fuck her.
She rolled off of me and I told her to get on her hands and knees. Her think ass looked perfect sticking up so I didn't waste any time and slid back inside her. We were facing her boyfriend and I couldn't tell if he was enjoying the show or not but I know she was. She was talking to him in-between moans, letting him know her pleasures.
I look down and see her cute little asshole. I couldn't help myself, I just had to play with it. I reach under and rub her clit for a few seconds. I cover my fingers with her juices. I go back and start to rub her asshole. She's moaning louder now and when my middle finger goes in, she screams and cums again. Her hands give way and she's now on her forearms, giving me better access to her asshole.
* I can't believe she slid onto his big cock so easily. She must have been so wet. She came really quickly too. She never cums when we have sex. When he began to fuck her from behind and she was telling me how good he is kind of turned me on. It's wrong of her to do this and especially in front of me but it's pretty hot.
* I felt like his cock was going to come out of my mouth when he started fucking me from behind. His cock felt so thick and long. I couldn't hold back my emotions. I started talking to my boyfriend.
"Fuck, his cock is so thick and long. Fuck, he's hitting places I've never been touched before. He's fucks better than you. Take notes cause this is how a real man fucks. Oh shit, that's my ass. Oh shit, I'm cumming with his finger in my ass."
* After her orgasam, I stood up and pulled her to the edge of the bed onto her back. I pulled her legs up against my body and shoved my dick into her and started to fuck her hard. Once again, she was telling her boyfriend how good of a fuck I was.
I fucked her hard for 5 minutes until I was ready to cum. She came one more time before I was ready to bust.
"I'm going to cum, where do you want it?"
* Damn, he's really fucking her hard. I never knew she liked it so hard. I'm not sure I can show her a good time after this.
* "Oh fuck, I've never been fucked like this. I told you he knows how to fuck. You're going to have to do a lot better if you want this pussy again."
This is definitely the best fucking of my life I'm not sure how much more I can take.
"Cum inside me. I want to feel your cock throbbing inside me."
* Once she told me I could cum inside her, I pumped a few more times then unloaded in side her. My body shook as rope after rope of cum filled her up.
When I was finished, I went to the bathroom to clean up. When I got back, both of them were in the bed together, sleeping. I gathered my clothes and left.
* I can't believe she let him cum inside her. I was surprised she let him fuck her raw to begin with.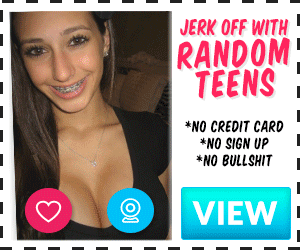 Once he got up, I went over to her. I could tell she was worn out and needed to be held. I crawled onto the bed and kissed her head. She thanked me for letting her do this and that she loved me. I held her and we fell asleep.