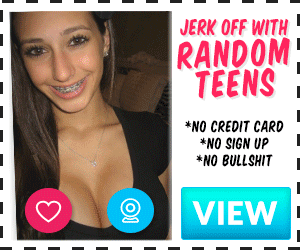 This is a continuation of my previous story. This one is going to be written from both of the guys POV. I'll put an * when the POV changes. Enjoy.
It had been a couple of weeks since I heard my gf Eliza and my teammate Jake fuck at his place. Both of us have been riding a sexual high from it. I know she loves me and I love her but hearing her and her knowing I can hear her having sex with Jake is a sexual high for us. It's improved our sex life a bunch, not that I was complaining before.
Eliza and I went to a small gathering at a local bar where several of my teammates, including Jake, would be there. We arrived and mingled with my teammates and their girlfriends. We saw Jake but it took him a while to see us. Eliza was the first to approach him. They greeted each other with a hug and a fist bump from me.
Throughout the night, I could see them subtly flirting with each other. I was actually getting aroused too. At one point, I lost track of them, talking to other people. I got a notification on my phone and when I looked, I saw a pic of Eliza's mouth on Jake's cock. I instantly got hard and made my way out of the bar. I could tell they were at Eliza's place by the pic. Her place was a 10 minute casual walk. I made it there in 5 minutes.
* When I see Will and Eliza walk into the bar, I immediately remembered the last time I saw them both together. I ended up fucking Eliza and Will was listening. It was hot and couldn't wait to do it again. Eliza was looking so good this evening. I knew I needed to fuck her tonight. I waited a while before I started towards them. Eliza greeted me with a hug and a guy fist bump for Will.
Throughout the evening, we were flirting back and forth. She had me rock hard and she knew it. Finally, after an hour of so, Eliza grabbed my cock and said, "let's go to my place. I need this cock in me." I wasn't going to argue so I followed her out of the bar.
As soon as we got into her place, she jumped into my arms and began to hungrily kiss me. She was grinding on my hardon, making in ache in my pants. She hopped out of my arms and straight to her knees. Eliza unzipped my pants and stuck her hand inside, trying to pull my cock out. Once out, it was quickly in her mouth. She bobbed on it for a minute, getting me maxed hard. She took her phone out and took a pic of my cock in her mouth. "I sent that to Will. I bet he'll be here shortly."
* I had to catch my breath before going into Eliza's place. I knew her and Jake were probably fucking by now. I used the key she gave me to unlock the door. Once inside, I could already hear her. I locked the door and decided to go into the spare bedroom to listen. It was before Eliza's room so I knew I could get there without them knowing.
I lay on the spare bed and I could hear them already. I could hear Eliza moaning and her bed squeaking. I knew Jake was giving it to her hard.
* I heard the door lock and I knew Will was here. I let Eliza suck my cock another minute until I grabbed her and threw her on her back. I got between her legs and rubbed my hard cock on her pussy. She grabbed my ass and pulled me into her. I was about half in then I slammed all in. A loud, "yes, fill me with your thick cock Jake." I started to long stroke her and would thrust in as hard as I could. Eliza was moaning loud and her bed was squeaking so I knew Will could hear us.
"Fuck me from behind Jake. Your cock feels so much bigger that way."
I moved and Eliza got on her hands and knees. No teasing this time. All in in one hard push. A scream left her mouth then a long exhale. I gave her nice ass a few smack and I rubbed her asshole.
"I want to fuck your ass Eliza."
"Not now Jake. I want you to cum in my mouth so I can taste both of us."
* I heard Eliza say something then a few seconds later, I heard her scream. A few seconds later, I could hear Jake spanking her ass I knew he was fucking her doggie style. I was so hard hearing and thinking what he was doing to Eliza. I heard Jake say he wanted to fuck her ass and Eliza said no and something about cum in her mouth. I really wanted to hear him fuck her ass, maybe next time.
* It didn't take long until I was ready to cum. Eliza's pussy is just too good. I told her I was ready to cum and she quickly moved and put me in her mouth. A few seconds later, my seed was shooting into her mouth. All I heard from her was, "MMMM," as I was cumming. I was done cumming but she made sure she got all of it and swallowed with a big gulp.
"We taste good together Jake. Would you please stay the night with me?"
* I heard them stop fucking and a few seconds later, I heard Jake grunting. I bet he was cumming in Eliza's mouth. That thought really turned me on. I could then hear Eliza say something but couldn't make it out. I ended up falling asleep but I was awakened a few hours later to Eliza moaning.