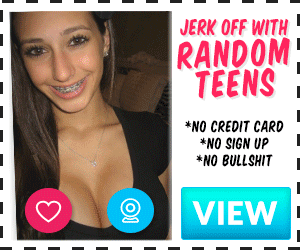 So picking up from part one, yes the title was supposed to be. She finally got her way, not weight
Shop picking up from part one she had spent the night,
So, after we had finished cleaning up, and Kelsey had called her husband and her girlfriend, she snuggled up beside me, and surprisingly we slept well curled up together all night. Shortly before 6:00 a.m., I wake up to some stroking and sucking on my cock.
It took me a minute or so to come too and realize that Kelsey had spent the night, and when I finally realized what was going on, I grabbed her head and just pushed her deeper down on my cock. It did not take very long at all for the wonderful wet sloppy bj that I was getting crossed with my raging morning wood, for me to explode in her mouth.
Kelsey had slept with nothing on so she was in fact in front of me wearing nothing but a smile, I thought about it for a second and just jumped on top of her at this point. I had started sucking her breasts and massaging them and worked my way down.
With her beautiful perky breast in my right hand, sucking on it as well. I reached down with my left hand and started rubbing her clit and fingering her. To say that she was already wet would be an understatement, she was dripping, you could feel it on her thighs as I rubbed her clit more.
I got out of bed, grabbed a condom walk back into the bedroom and teased her more, it's at this point she grabbed me by my cock and guided me closer to her and spoke the first words from either of us all morning, you're going to fuck me now.
So of course, I did what I was told, I put the condom on, brought her to the edge of the bed and spread her legs out as I slid my solid 7 and 1/2-in cock up inside her warm wet hole.
I wasn't even four strokes in and she started squirting, Kelsey looked at me moaning, leg spread across the bed almost in a perfect split, my cock balls deep inside of her. Her beautiful tits staring at me as I just pounded her. At the bottom of my stroke cock all the way in, I held it there for a minute or two, took my right hand and grabbed her tit, and my left hand and rubbed her clit.
Kelsey screamed so loud and moaned so hard at this, as she squirmed underneath of me. Her leg started to shake her pussy was twitching pulling contracting and loving every second of this. So I started thrusting again harder and harder with each thrust, continuing to rub her clit and massage her breast as I did this.
The wet spot underneath of her was growing. At this point it was wider than her beautiful thick hips on her hourglass shape of a body. It was at this point I grabbed her legs from being pointed out to the sides pulled them up over my shoulders curled her body up a little bit as I was on top of her thrusting down into her, and I could put all of my weight, and the strength of my legs and the thrusting harder into her.
Just the initial position change and first deep hard thrust into her, she squirted again. It was only a matter of a couple of strokes before I was ready to cum. I pulled my cock out, slid the condom off quickly, as her legs fell back one on each side. I put myself on top of her with two quick strokes of my hand across my cock, I came across her breasts and down her stomach.
Kelsey just laid there with a giant smile on her face. Took both hands upon her left breast and started trying to lick my cum off of it. It was only quarter to 7:00 by this point, we both looked at each other knowing that I still had just over 2 hours before I had to leave for work and that this would not be the last time this morning. There's one other thing that quarter to seven men for her, and meant that her husband had already been out of the house and on the way to work.
Kelsey softly and very innocently said to me, breakfast at my house, and round two?
I was not going to say no to that, so that's exactly what I did, but that's a story for another day.