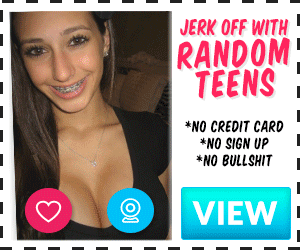 Friday evening:
Empty glasses fill the table as you drink beer with your friends. It's a nice bar. Not the usual drinking place of your friend group but it's a nice alternative to sitting on a couch and watching action movies. You pay for your beers and say goodbye to your friends as they leave the bar. You sit back down to write a whatsapp as a couple walks in.
The man looks wealthy for some reason. The way he dresses himself makes you think he's an asshole. The woman that accompanies him however looks stunning. She's wearing a short dress and shoes that "clack" with every step, drawing the attention to her. Her body makes you stare and forget time, curvy in the best way possible. Big breasts that bounce up her dress, and long legs that rub against her partner.
He points towards the table next to you, and takes a seat. She sits down as well and places her bag next to her. You remember yourself and look towards the door, seeing that all your friends have left the bar. The waiter surprises you from the other side picking up the empty glasses from your table. You get ready to leave, passively listening to the halfdrunk ramblings of the couple next to you.
But then they surprise you:
"So honey, listen to this yeah.. The bathroom in this place is rancid"
She laughs and responds:
"Rancid? This is a nice place I couldn't imagine that they don't take care of-"
"Rancid i tell you! There is literally a glory hole in the bathroom stall."
She giggles. Her voice and laugh are extremely cute. Listening to her makes you want to ask her out, or at least talk to her.
"NO! That's not possible. They would've fixed that."
"Do I sound like a liar to you? We should use it. I go first and then you follow me into the bathroom. We could have some fun."
As she giggles again, you realize it's your time to go. You enter the toilet and relieve yourself. Then you glance at the open stall and see it.
A glory hole. It makes you smile to yourself realizing the man was telling the truth. You walk inside the stall as the woman suddenly walks into the bathroom. You close the door.
You realize what's happening. She walked into the men's restroom. She must be coming here for the glory hole. But where's the husband?
You can hear her close the door next to you.
"Dan are you there?" she asks you. You're not Dan. Definitely not Dan.
You put your fingers through the hole and wave.
"God Dan I'm glad you're in there. Could've been a random person! This is so weird. You know I wasn't sure If you went back to the hotel or if you actually wanted to do this."
Her husband must be at the hotel! This could actually work! Your heart pounds as this cute woman speaks to you through a glory hole. Even though you were expecting this, she surprises you:
"So honey, stick it in! Let's do this before anyone hears us…"
You unzip your pants and glance at your hard cock, hoping she won't know the difference. What if she did? Would she scream? Call the police? What if she asks you to say something? You stick your penis inside the hole and she lets out a giggle, then stops herself from being too loud. She grabs it and starts stroking it.
You look at the ceiling with excitement. You can't believe this. This can't end well can it? She'll want to leave with you. She'll want to see you when you're done. Ah who cares.
She spits on your cock and strokes it faster.
"Just like that time in Germany, although it wasn't exactly a glory hole huh"
You exhale quickly from your nose, hoping she reads it as a laugh. She then proceeds to suck on your cock, deep and fast. She doesn't hold back at all, sucking it deep and slurping as quietly as she can. She coughs and keeps going, faster and faster.
You can feel that her lips stop touching your cock as she only uses her throat to fuck it. You can feel your erection throbbing and reaching its limit in her throat. Your balls tingle and you sense your orgasm coming closer. That would be too fast you think to yourself and stare at the ceiling hoping not to cum any time soon. She starts using her tongue on your tip and breathes heavily. You pull your cock out of the hole, hoping to stop yourself from cumming.
She laughs quietly and whispers: "You trying not to cum honey? Getting this excited? That's so cute."
She holds her mouth at the hole, showing her beautiful lips. She opens it and sticks her tongue out. You hold your balls to her mouth, letting her lick them a bit, then stick your cock back in her throat. You move in and out as she keeps her mouth stationary. She let's some spit drop onto the floor as she gets fucked in her face.
Suddenly she moves away and stands up. You hear her take something off and see her panties drop to the floor next to your stall. She moves some more clothing and pushes her ass against the glory hole. She proceeds to spread her cheeks, revealing a small, pink pussy awaiting your cock. You lick it first causing a surprised moan. You taste her wet pussy and flick your tongue inside of it, you then stick your fingers inside quickly and fingerfuck her to the best of your abilities. You feel her getting wetter and wetter. She let's out a:
"Fuck come on, stick your cock inside!" She sounds horny and isn't in her giggly mood anymore. You stick it inside and feel her move back and forth on it. She moans and smacks the stall door with her big ass, giving your cock a tight massage.
Her hips move quickly and make her tight pussy rub on you. She keeps getting wetter and wetter, hornier and hornier. The ass slapping on the stall door is loud but you don't care. No one's in the bathroom so she can make as much noise as she wants. Her moans sound so cute and make you harder.
"Uh fuck yeah. You like that honey?" You nod as you can't reply out loud, trying to thrust your cock forward a bit.
You feel it coming again, a tingly sensation on your balls, your cock. You want to cum, but not there. You moan and pull your cock out of the hole. She understands the message and kneels down quickly, holding her open mouth to the hole. She sucks on it quickly, fucks her face with your cock at full speed trying to finish herself off. You cum in her mouth. Your splurt your semen hard and multiple times. As you remove your cock for the last time, she holds her mouth to the hole and swallows it all.
As she swallows, you put your pants back on and think of what to do next. She says the best thing she could say right now:
"Ah honey that was great… You can leave the bathroom first and wait outside, I'll follow."
You oblige as fast as you can. You leave the bar and head for the train station.
She'll find out soon what happened. She'll talk to "Dan" and he'll be wondering who fucked his.. girlfirend? Wife?
But you'll be long gone.
What a good idea that was…